I have for sale a set of Energy Suspension Master Bushings Kit. They are brand new.. a couple bags were opened to inspect but its all brand new and complete.
Part number 19.18101R
Fits: Im not 100%. It says 02-07 wrx on some places. Others say earlier 02-04. If anyone knows for sure please post. Thanks
Looking for 100 shipped.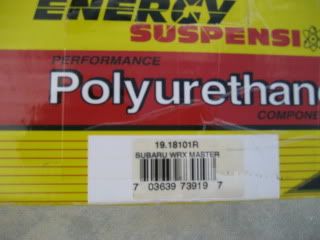 And from a website...
Drew