Sort of.
USPS/Customs damaged my new Brembo's. Thankfully, I had insurance on the package, but of course it's now the waiting game. I have to wait until the holy word is passed down from USPS/Canada Post to my local post office so I can bring them in to have the damage 'verified' (because a bunch of pictures don't count for anything). So, that means that my Brembo calipers are sitting damaged in a box, and the Stoptech's are dismounted but still have the brake lines attached....
CN: Only the rotors, pads, and hardware are out. The ST60's are unbolted, but still attached by brake lines.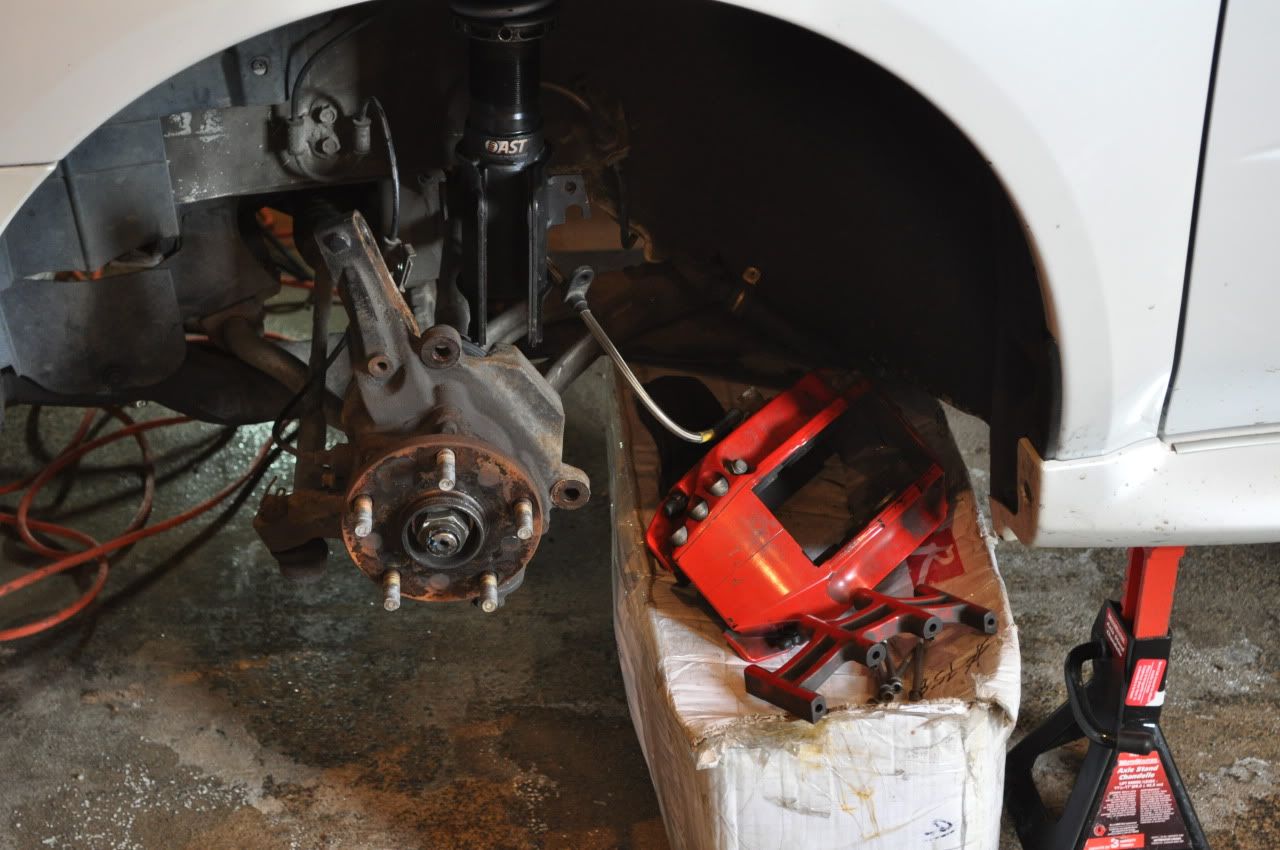 ...because of
...and other damage that I don't feel like posting pictures of.
ps. The ST60 kit can ship anytime... but until it sells, I'm leaving them attached to the car.