I then Moved to Bellingham washington for college. Shortly after the move, I got my windows tinted with 30% front and 20% rear.
Christmas Came Early For me! Forester swift sport springs and perrin 22mm rsb installed december 22, 2009
SWIFT sport springs on kyb gr-2 struts, 22 mm perrin rsb.
Day after the Install, I took Gnarcar out and snapped some shots.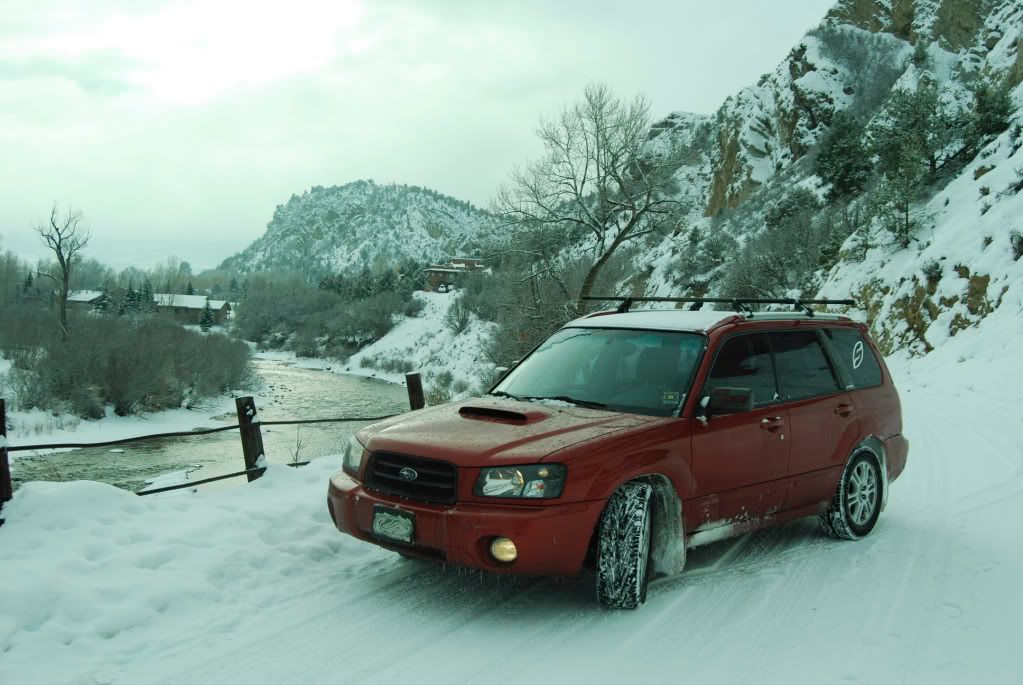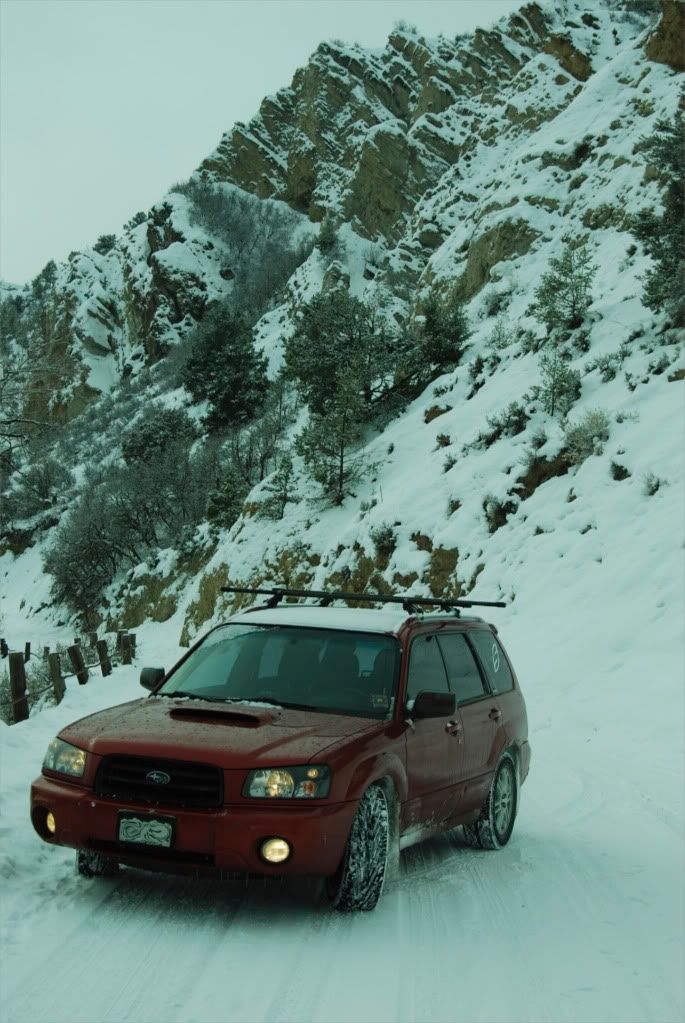 Loved the new stance, and handling was improved a lot.
Well recently I haven't done anything incredibly interesting to GnarCar, just a few little things here and there.
Rally Armor Forester UR Mudflaps.
DIY Garage Door Foam Lip
DIY Mesh Grill
Driving lights behind grill.
CSS TMIC
Otherwise ive taken some cool pics. check em out.