Hey Guys,
I have a Greddy unequal length 4-1 style manifold/header for sale that's been sitting in my garage for awhile now and i need to get rid of it. Its in great condition, all welds are excellent and there's no cracks at all.
I took this off my car awhile ago as part of my 'going back to stock' mission. This thing costs 600+ new anywhere you look. I'm looking to get $350 OBO local pick up in Northern Virginia.
Pic is from my iphone.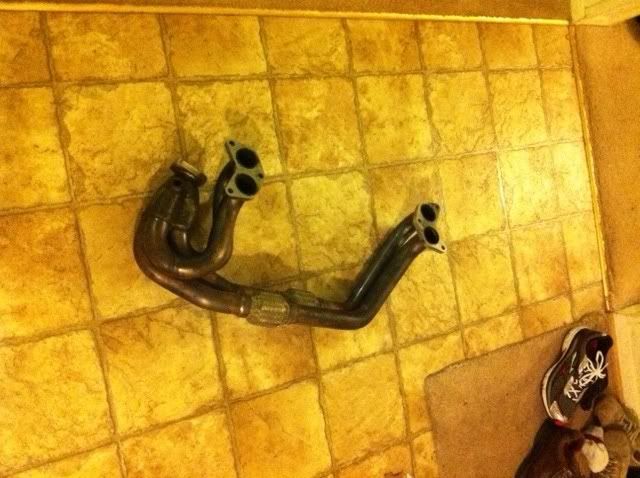 <copied from a website>
Product Description
All Greddy headers are made from stainless steel mandrel bent pipes and investment casted flanges. Main power improvements are made by the design and placement of the collectors to even out the exhaust pulses. Large primary runners make it a solid choice for your vehicle and a perfect match to Greddy cat-back exhaust systems
< end copy>