Well, as most can see buy my other for sale threads, I am going through some vehicular changes. I am selling many goodies from the Spec B, and will most likely be trading it in towards a truck. I am also selling my beloved bike, to make room for a motocross bike.
The bike is a nearly brand new Kawasaki KLX250s, with about 800 miles on it. It is registered in CT, and is legal to ride on/off road. The bike is in excellent shape, and was used mostly to commute to work in the summer months. Mods are as follows:
-FMF Q4 slip on exhaust (very nice tone, not too loud, but sounds nearly perfect)
-professionally installed Moose Racing jet kit (incredible difference over stock, much more fun to ride)
-Zeta barkbusters/handguards with integrated LED blinkers
-Renthal handlebars
-Edge Racing fender eliminator kit, with low-profile rear turn signals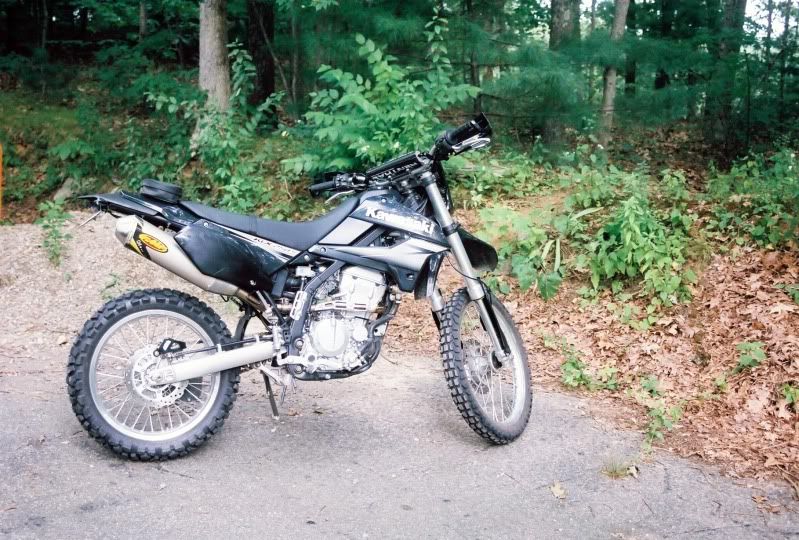 I will only accept trade offers for a four stroke 250 motocross bike. I would like to sell it for $4500 obo. Please contact me with any questions. I am always available to show the bike. Thanks for looking.