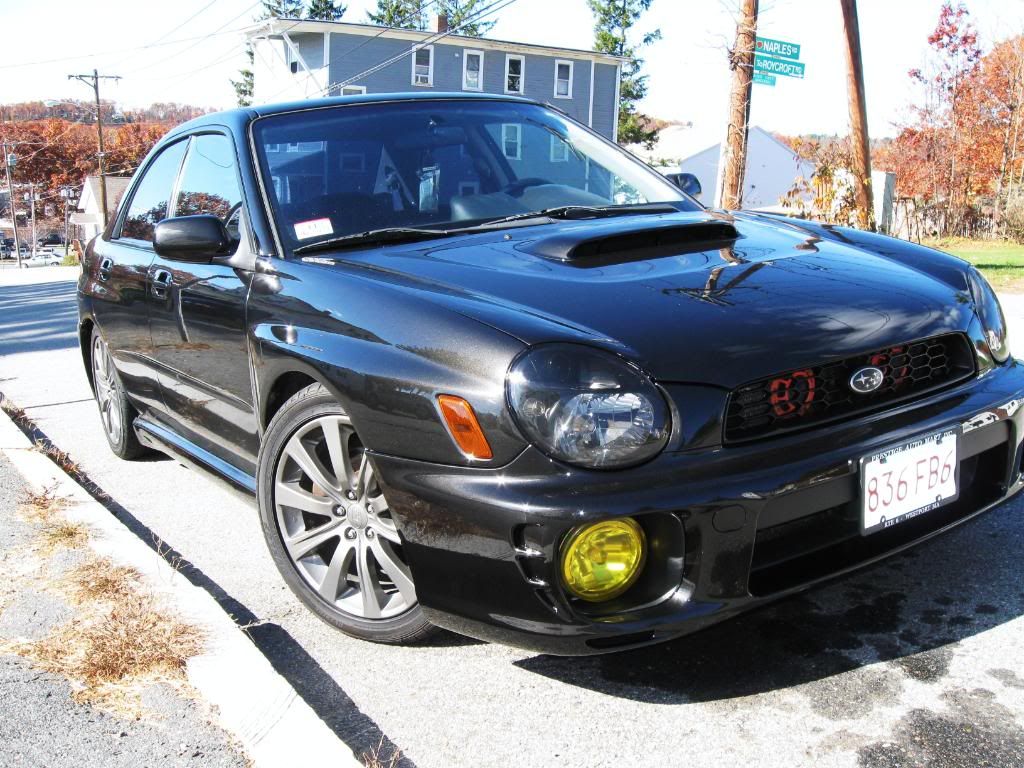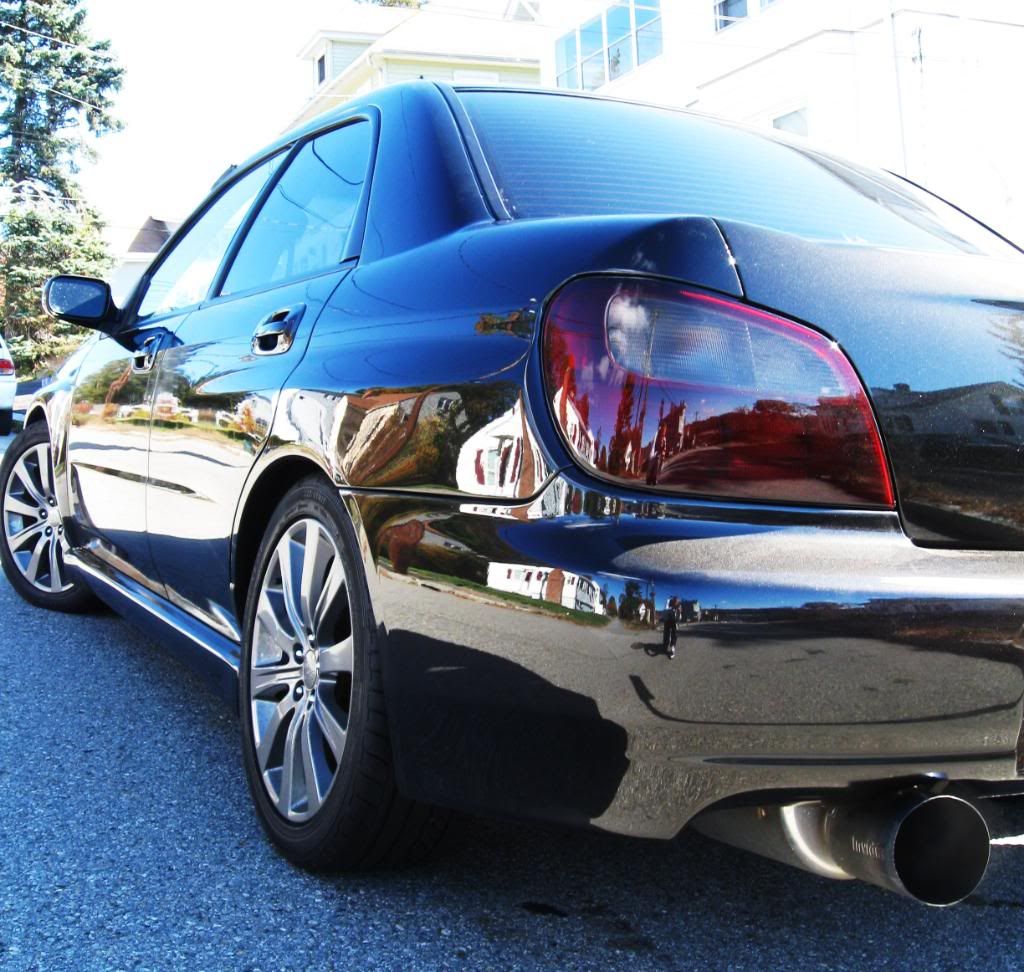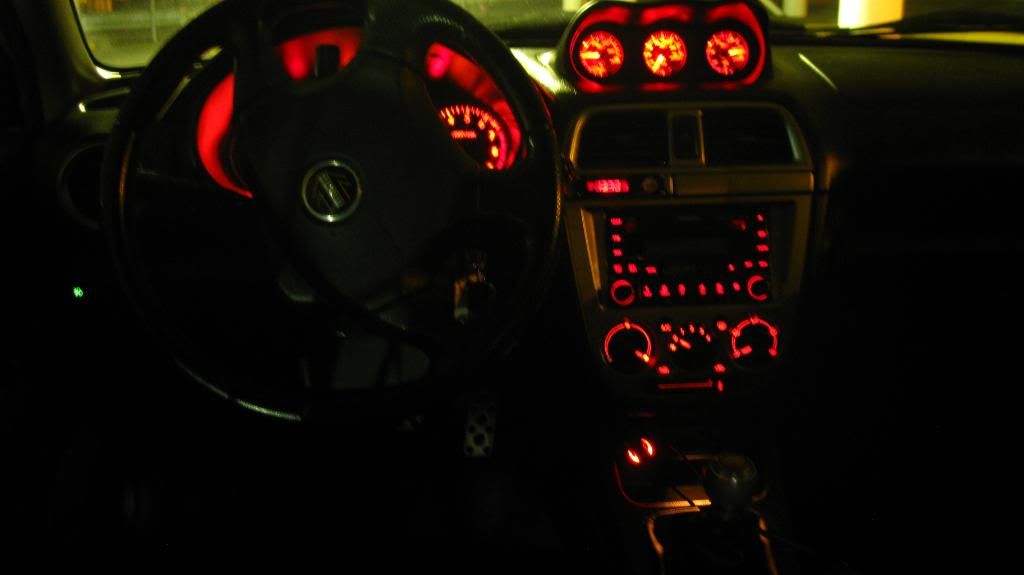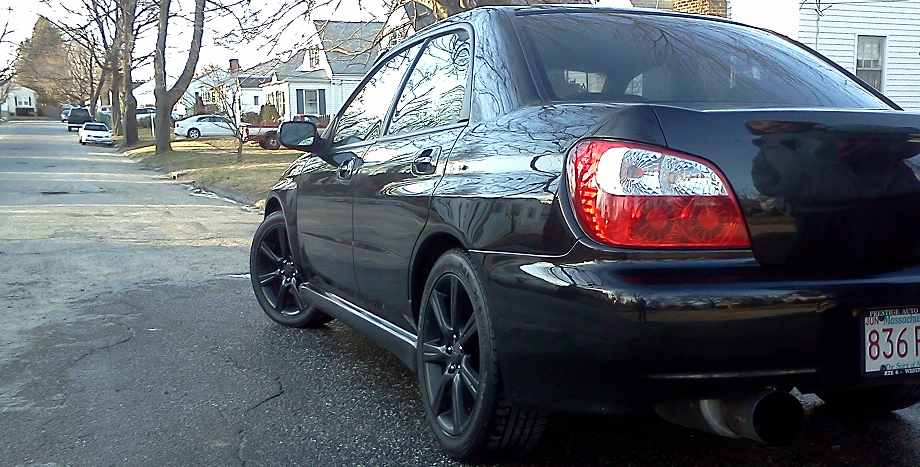 Unfortunatley, the time has come to part ways with my Wrx. I have had the car for almost 2 years, hasnt caused me a single problem. The Vehice comes equipped with a smooth shifting 5-speed Manual transmission (clutch is very nice). 2.0L 4 Cylnder Turbocharged Engine, Putting out 298 AWHP, and 268 Lbs of tourque. 172k miles, EVERYTHING has been replaced and fixed. timing belt & water pump was done at 142k. The car is a blast to drive, nothing like it.. the vehicle is lightly modded with a conservative tune through BRENtuning.. Mods:
STI Top Mount Intercooler
VF34 STI turbo (17 Lbs of boost)
Perrin Inlet Tube
Forge Unos MBC
Godspeed 3' Catless Downpipe
Invidia 3' Catted midpipe + 5' Muffler
Stock 06 Wrx Rims Wrapped in Brand new Nexen Wingaurd Snow Tires
Glowshift Boost Guage, Oil Temp Gauge
HKS Turbo Timer
04 sti springs/ struts
Wingless trunk
Transmission was replaced before i Bought the vehicle with 04 wrx tranny( 40 K ), as well as pistons.
LED tail Lights.
New paint Job, Posche Macadamia Metallic.( Metallic Charcoal Grey) painted October 2010, cost me over $ 4,000..
few scratches on trunk from winter weather, but still in Excelent Condition, Clear coat Gives it a mirror like finish.
I am in no rush to sell my baby, shes done nothing but good for me. She idles Quietly like there is 0 miles. That is the truth.
The cars book value is $6,100. i have invested about 7500 into her, so im looking to get around $8,500 obo. Reasonable offers ONLY.
Please, No low balls, Joyrides, Serious Buyers Only.. you will not be dissapointed when you see it, its truly 1 of a kind. I have many people to vouch for it.
The only reason i am selling is because i have recieved a good job, i want to get somthing newer. No trades unless for a bmw or a LGT 04+. i can add $$.
If you are interested, Please contact me by Email, More Pics by request.
(

[email protected]
) or my cellphone..5o8 425 9376
I am located in Worcester MA, Its always available to be looked at.
Thank you for looking - Sean