I would like a complete swap for my GC8. ECU, Trans, axles and brakes would be awesome. Now for the RX7 specs.
1987 Turbo II RX7
13B rotary turbo
Ported Wastegate and manifold
720cc Greddy injectors
Fluidyne aluminum radiator
Police Interceptor E-Fan
New radiator hoses
All new gaskets and injector O-rings
Greddy Type RS BOV kit
Apexi N1 Evolution Exhaust
3 inch down pipe
Rtek 1.8 tuned ECU
Greddy Turbo Timer
Greddy Profec B boost controller(not installed)
Veilside Boost Gauge
Solid engine and trans mounts
Competition diff mount
Solid diff mounts(not installed)
Cusco Zero 2 R coilovers
JDM FTP lenses
JDM window visors
JDM Mazdaspeed steering wheel and Infini horn button
Momo quick release hub
S5 tail lights
5Zigen FN01RC 17x10 +12 offset all around
Really cool stickers(LOL)
Bads: AC needs one line to work
No stereo or speakers
PICS:
When I first got it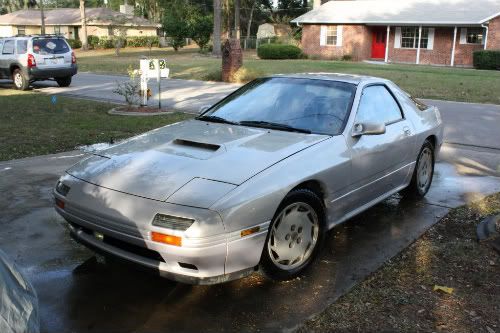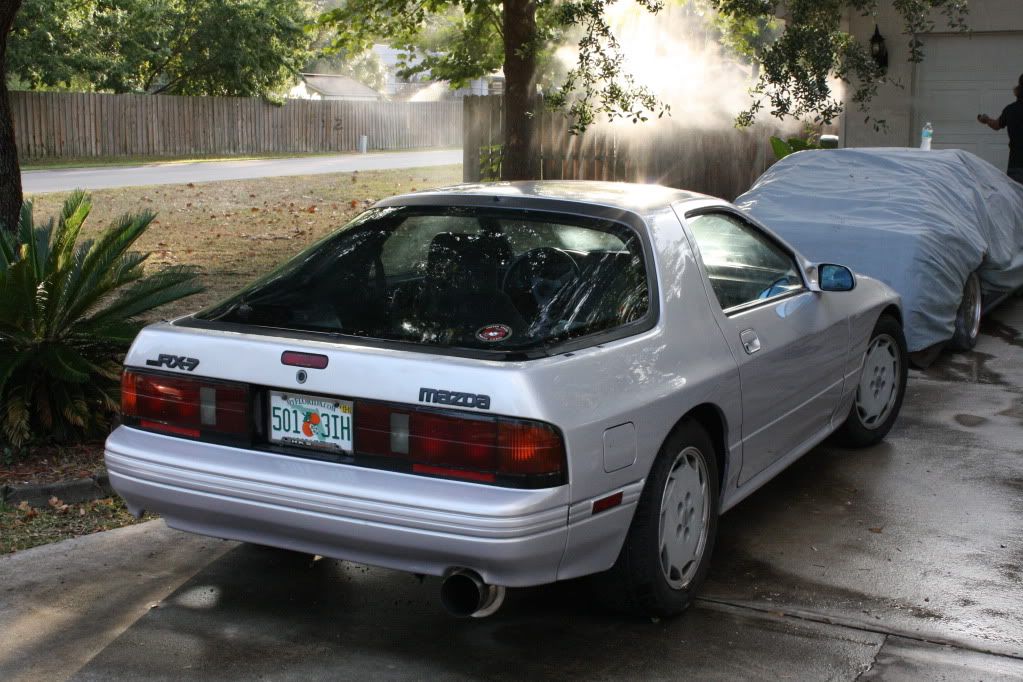 Interior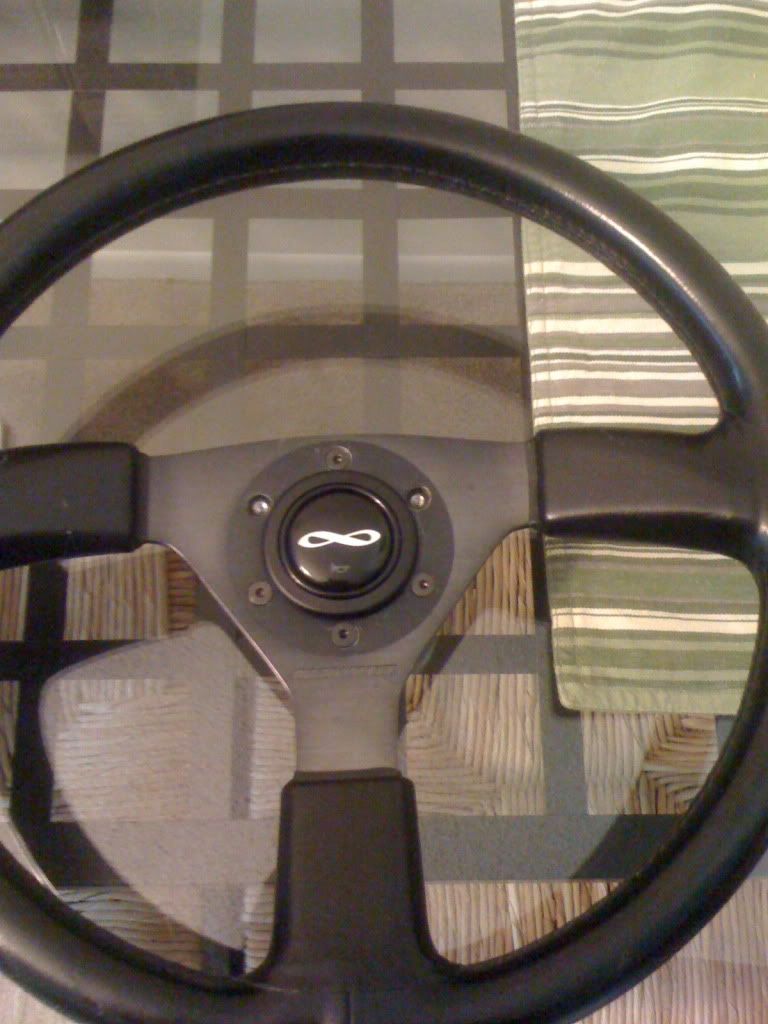 How it sits now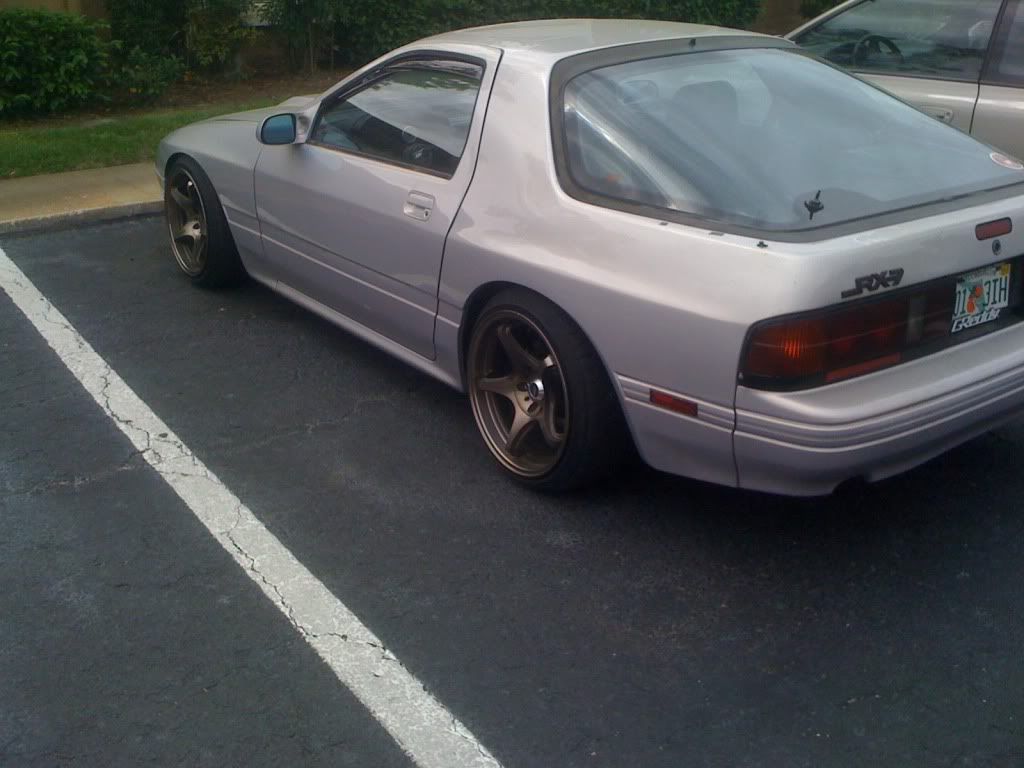 The car that the swap will be going into.