Everything you need to go rotated, just missing the turbo and wastegate!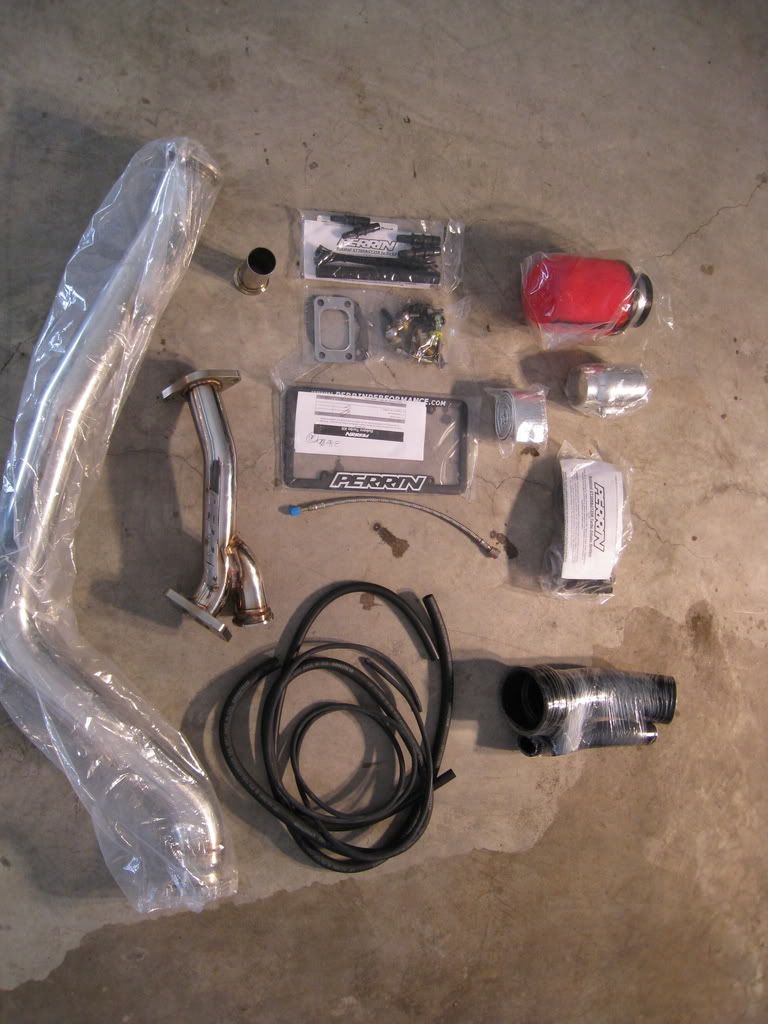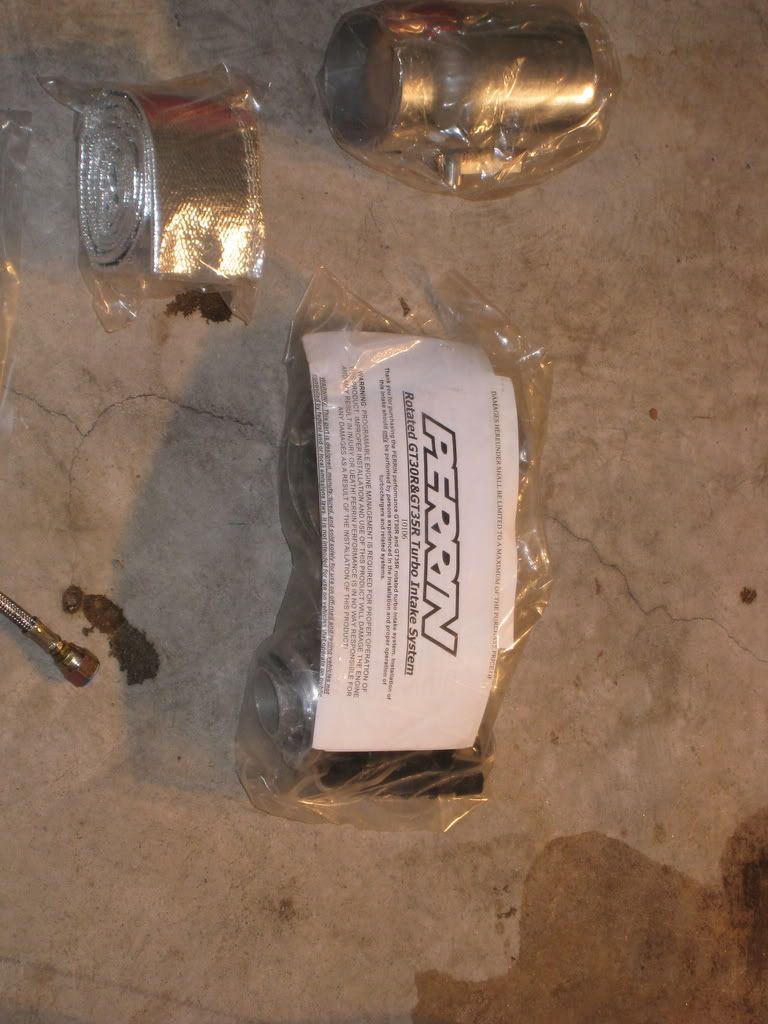 Had the wastegate recirc tube removed and welded shut so I could dump to atmosphere...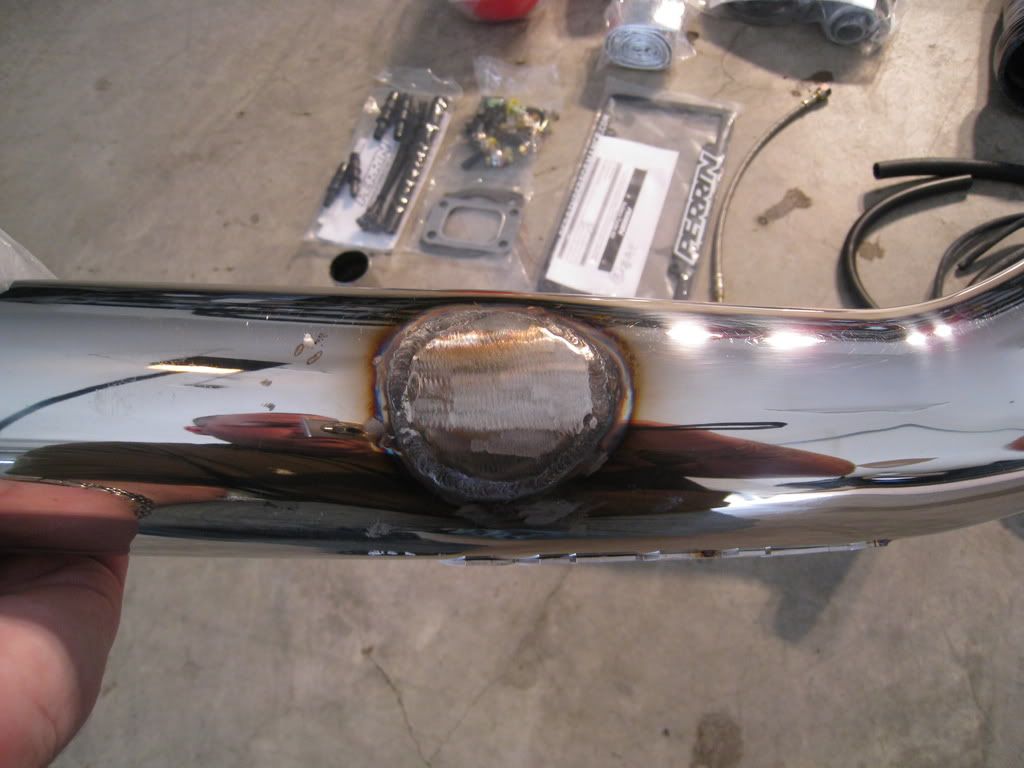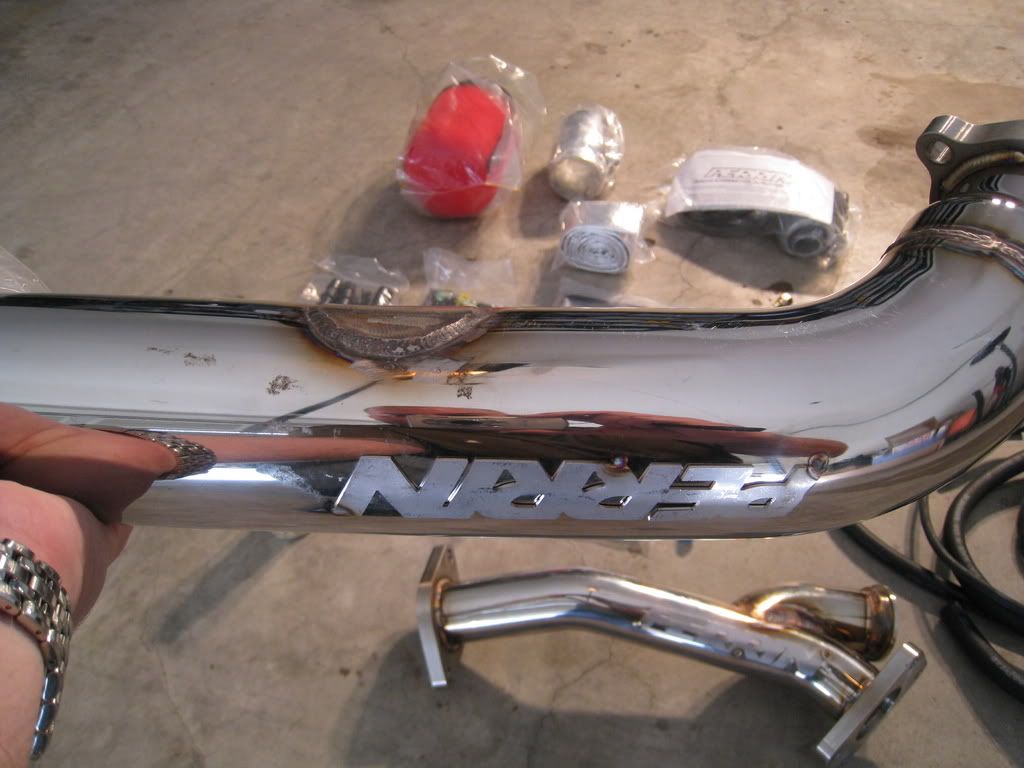 Here is the breakdown...
Prices are from JSCspeed since that is where I bought it...
Perrin GT35R kit: $3394
so $3394...
-GT35R Turbo: $1350
-Tial 44mm Wastegate: $350
-Tial 50mm BOV: $220
-Custom welded the wg recirc pipe (desirable, but I will still take off some $ anyway): $100
=$1374.00
I will sell it for $1100...