We are taking the Forged Performance GT3 out to Road Atlanta again. If you have been keeping up with my posts over the past couple months you know we kinda enjoy spending our weekends at the track
We have our GT3 in the shop today for a Pre-Track Day Inspection to make sure everything is in perfect working order.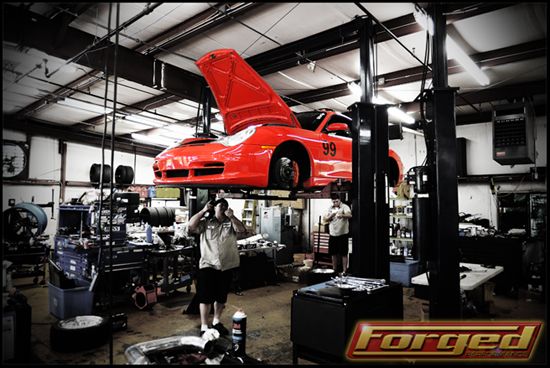 If you are in the Atlanta area feel free to come out to the track this weekend and hang out with us at our trailer. Word around the shop is Sharif will have a passenger seat installed and will be giving free ride alongs. There are few people around this area that spend more time on this track than Sharif and I can promise you a ride along with him is better than any roller coaster ride! Check out our Facebook Page Event for more information:
Click here!