I have for sale a set of 17" Volk CE28N Staggered wheels. This came off my S2000.
They come with tires:
Potenza RE050 215/45/17 in front. Has some treads but not much left. Comes with 2 brand new RE050s.
Nittos 555's 255/40/17 in the back. They have a good amount of tread left.
Will not un-mount tires. No negotiating this- I will not un-mount the tires.
The wheels are painted in a limited edition titanium gun metal color.
Brand new these wheels w/o tires or paint cost $2300 to give a ballpark figure what I'm looking for. They are in mint condition with only a small scratch or 2 where the lug nuts go.
Front Drivers Side:
Rear Drivers Side:
Front Passenger Side: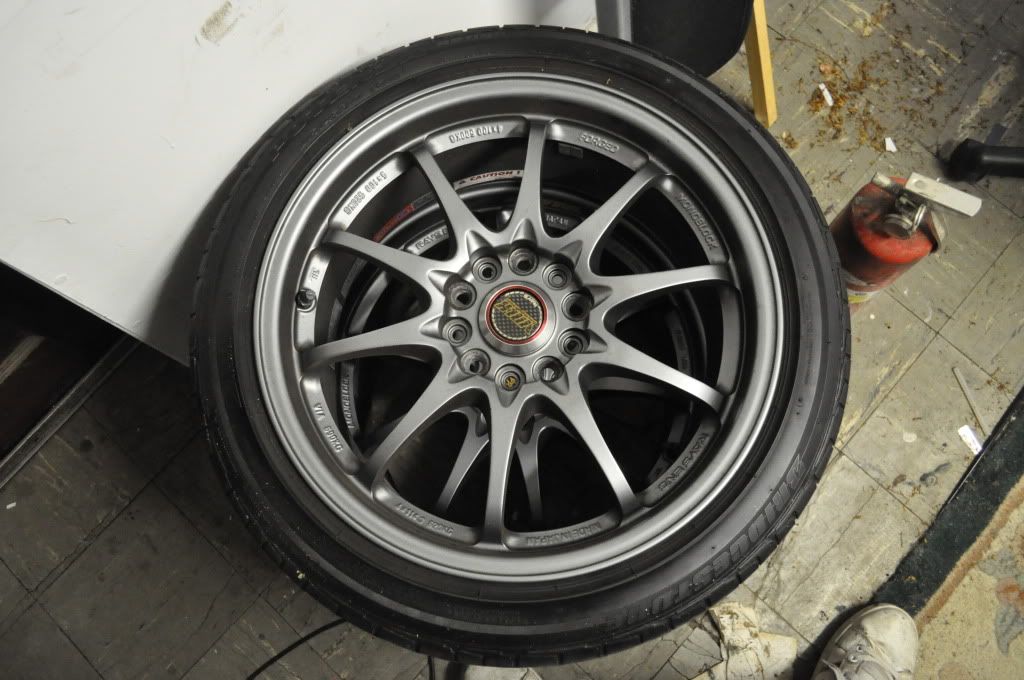 Rear Passenger Side: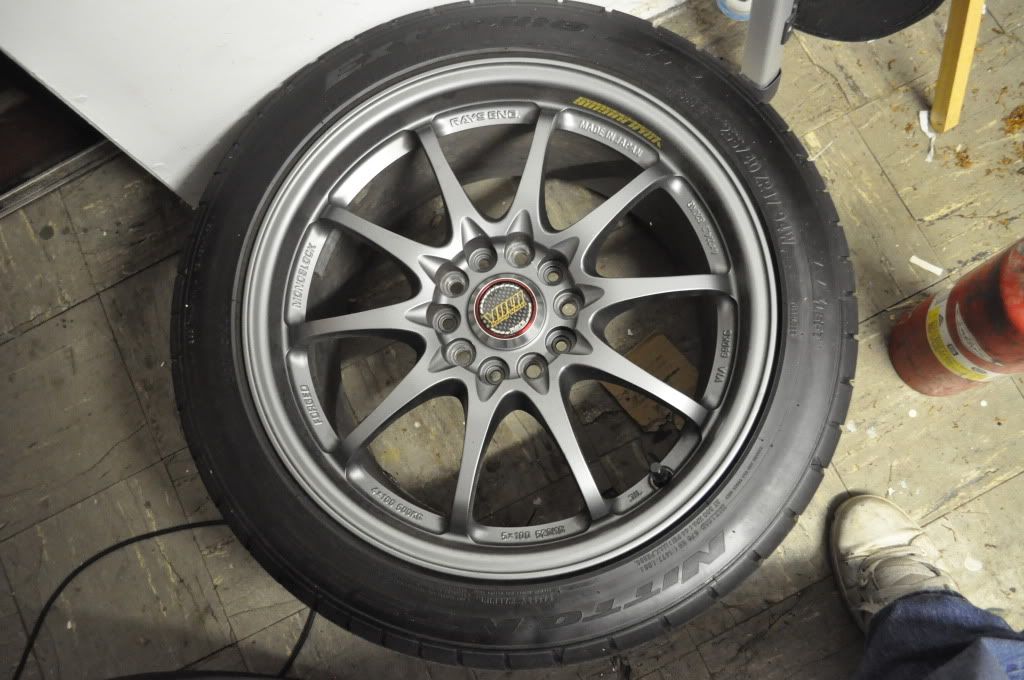 The 2 Re050 that are included(top 2, 3rd is what's on the wheel for comparison):