So with Monday off (thanks Vets), I decided it was a great day to detail the car. The day was a nice 80 degrees, with a cloudy/overcast sky. Perfect. The paint itself (besides being Subaru **** paint) was actually in pretty good condition, so I didn't need an aggressive paint correction, and actually it just needed a basic buff and sealant. I was looking online and came across Meguaires ColorX. I never thought to use it, but some on Autogeek really like it as an OTC solution for a nice polish that leaves a wax behind. I decided to give it a shot (Meguaires hasn't let me down yet) and went to town. I also picked a really nifty plastic pad holder for buffing by hand. It's the best ****ing thing ever. It's up there with RainX.
Anyways;
Washed with Meguaires Carnuba wash/wax (the yellow mango flavor stuff).
Claymagic claybar (Bottom of my door left if BLACK as all hell).
Meguaires ColorX
Meguaires NXT 2.0
Meguaires Hot Rims for well, the rims
Eagle 1 metal polish gauze cotten stuff (it's alright, not a big fan)
No beginning (It wasn't bad looking initially)
No During (Do you really need to see how it's done at this point?)
Result;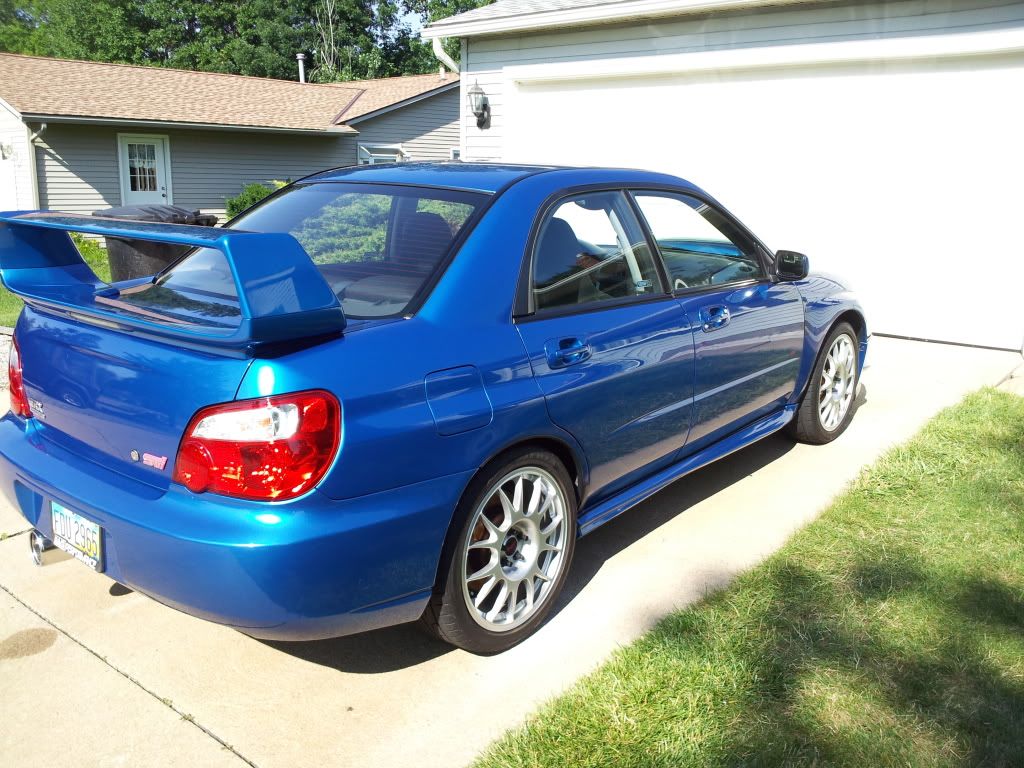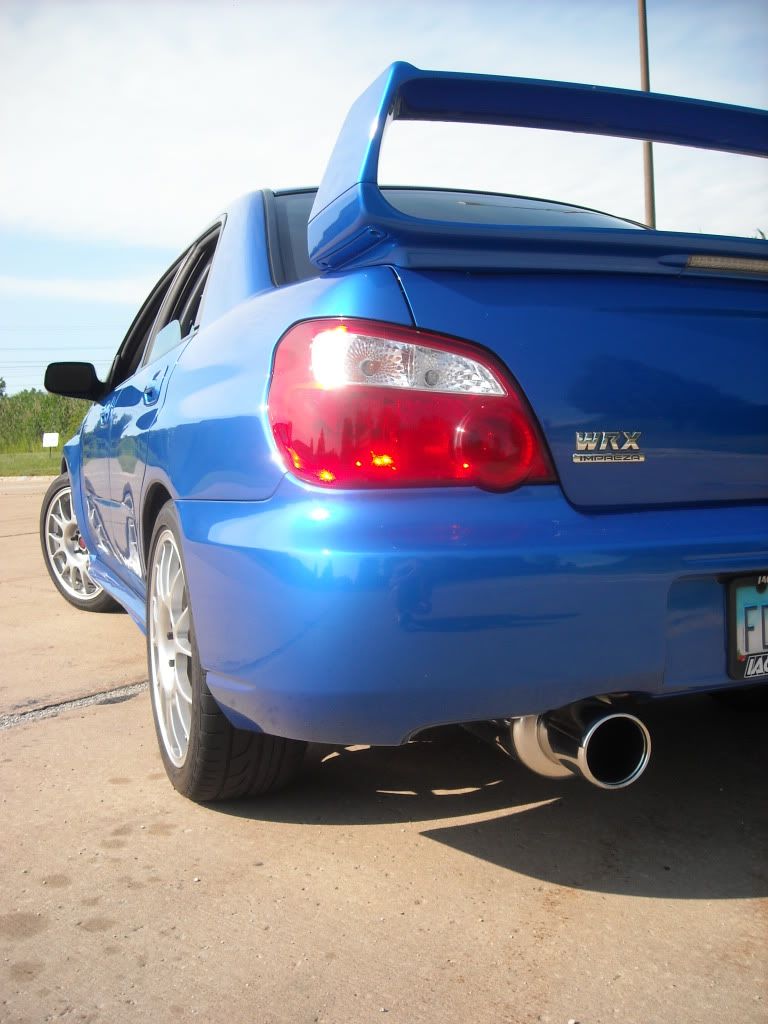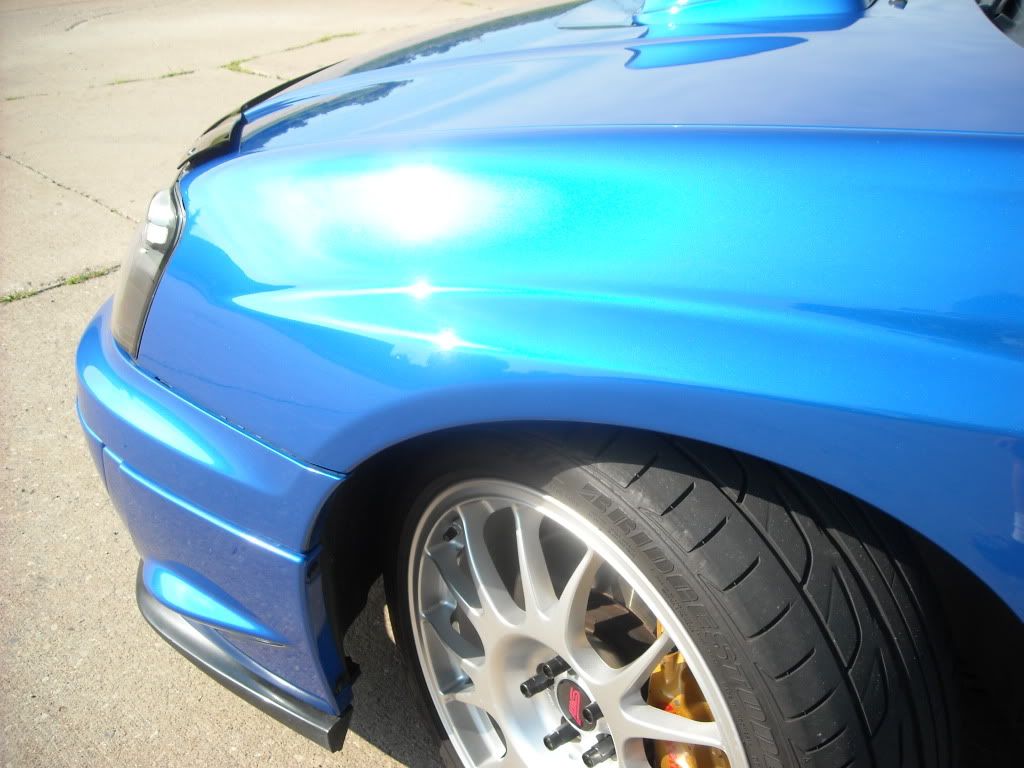 Don't forget your motor;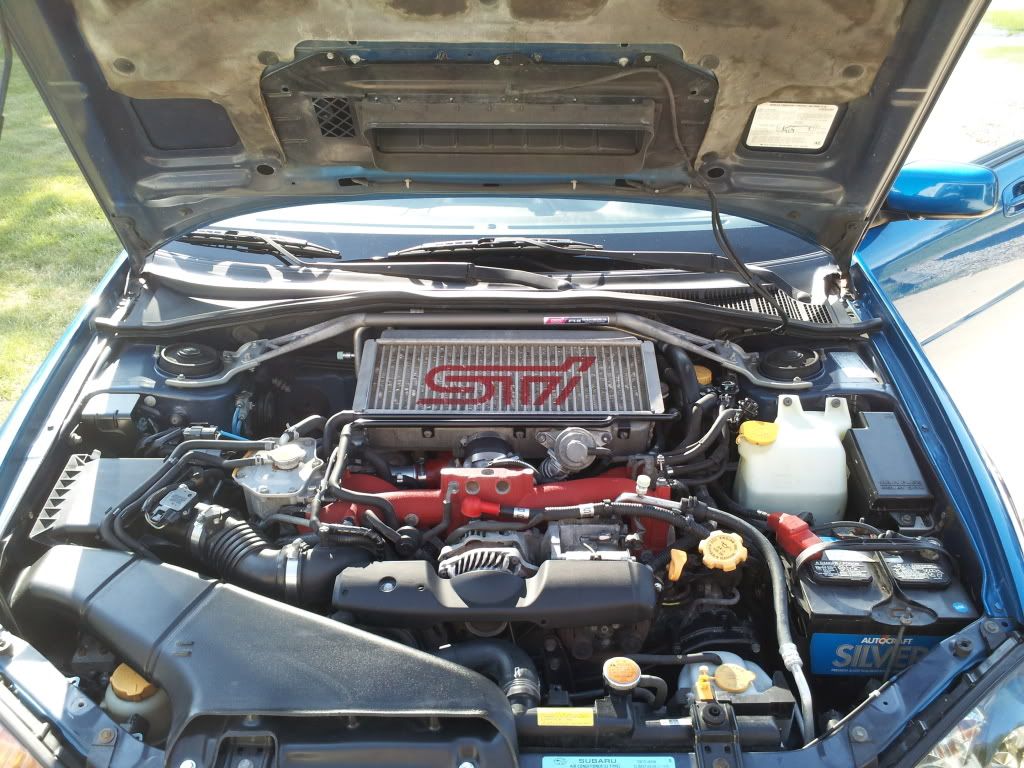 I had more, but my camera kept freaking out about all the light the car was reflecting.