2004 Silver WRX wagon
This paint condition started about 2 years ago.
It is like the paint is wearing off of the top edge of the door handle module, but obviously there is no mechanical wear in this area.
It seems like weather and/or sun damage is causing the paint to fail. All 4 door handles have this issue.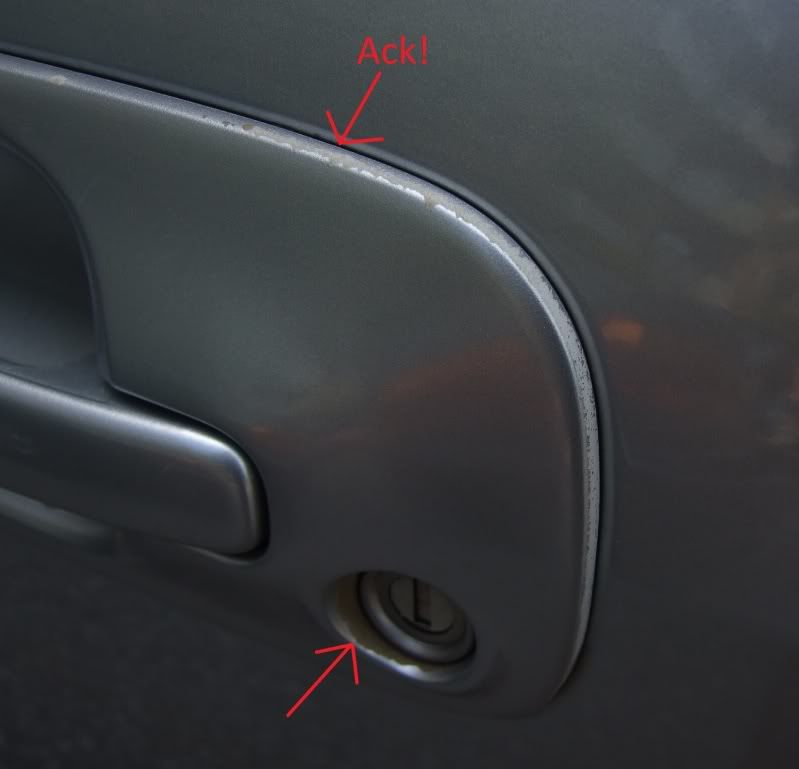 Q1) Any ideas on how to fix this or minimize further loss of paint?
Q2) Anyone else experience this issue?
Trying to patch paint a metallic paint has never worked for me. The change in the "color" and the transitions are both horrible.
Thanks,
JP