I've done all the searching I can. I read both the Peanut Headlight restoration(and even posted in it) as well as a stickied 04 Headlight restoration thread. My issue is different and I'm not sure where to go. I first posted this in the newb section since I am pretty new here, but this seems to be the place to get advice from a more experienced crowd on this type of issue.
All of these "headlight restoration kits" and DIY headlight "clearing" mods are very well written out and do a great job on the outside of the headlight lens for fog/chips/scratches etc. However, in these write-ups it says not to ever touch the inside of the lens. Well, the part of my lens that needs restoring is the inside of the lens. It has gained a discoloration from the previous owner's cheap "HID" kit put in the halogen housings. This is evident from the discoloration appearing on the inside of the lens as well as only where the light was the strongest.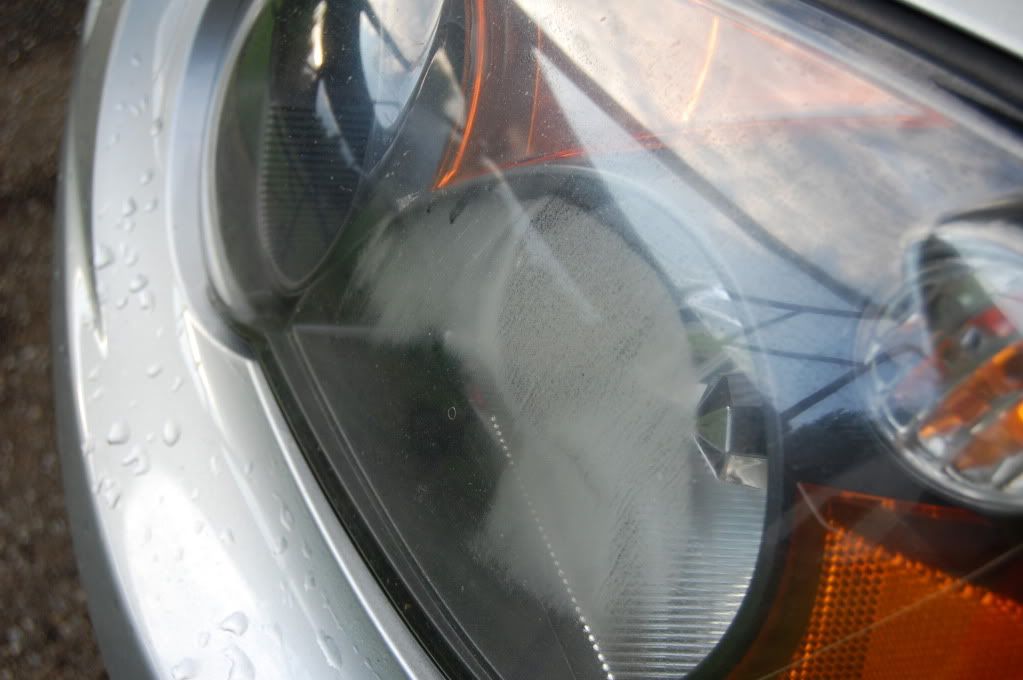 Here's the plan. I want to "clear" my headlights anyway, so when I do this I would like to make these lenses appear like new. However because the inside of the headlight lens is said to be different than the outside, I'm not sure what product to be using to scrub/buff that stuff out(which i'm pretty sure is melted plastic and would take either rubbing compound and/or sanding). Should I just try plastX first and see what it does to it? Or does anyone have any input on what to do in such a scenario?
I can't really afford to buy whole new headlights, so if I risk ruining the headlights so much that they wouldn't emit light properly or safely, then this project isn't worth it to me. However, it would be nice to have clean and clear lenses again.