This is my first Subaru, picked it up 8/20/2012, with just 40k miles on it :]
2008 OBS
Steel Silver Metallic w/ Spark Silver Metallic trim
My goal for this car is simple; a dependable daily driver that looks great, is well maintained, and performs just well enough to keep a basic car enthusiast excited when it matters most.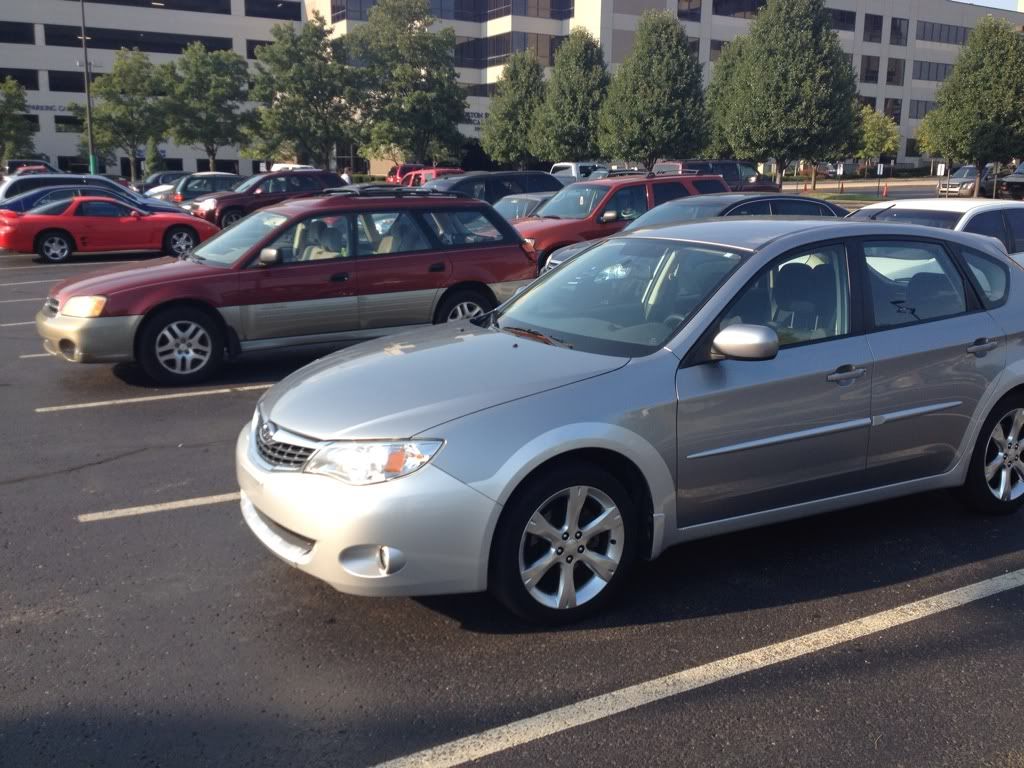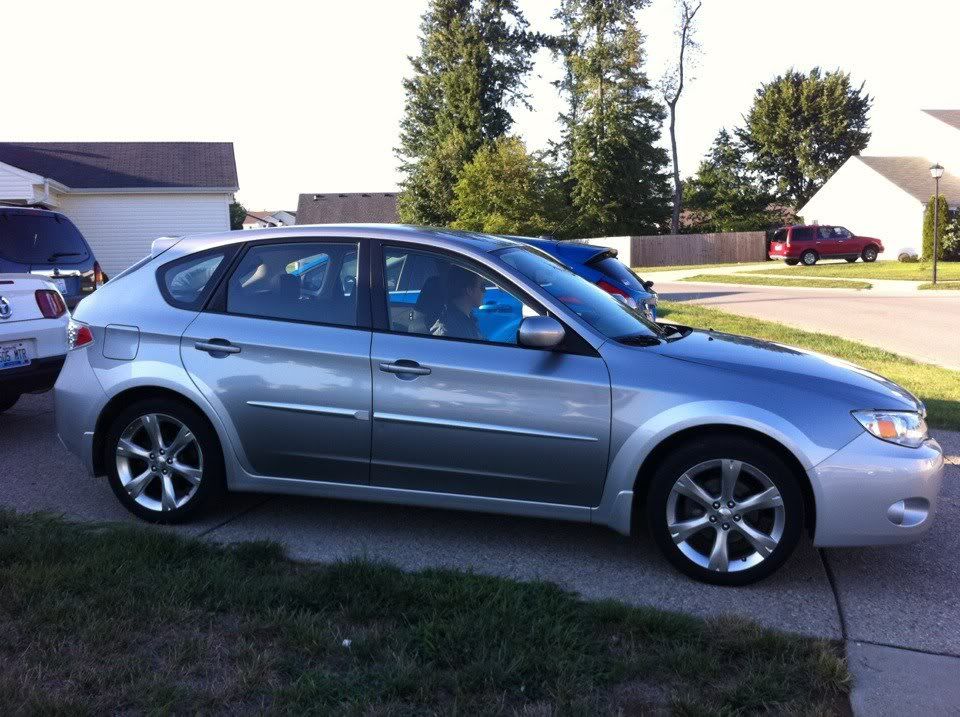 8/23/12
Wrapped the steering wheel, I picked this up from Wheelskins. The leather is surprisingly high quality, but if you've never wrapped a steering wheel, expect some complications. The string broke twice. Otherwise it looks and feels fantastic. If I can get a hold of some string I may re-wrap it.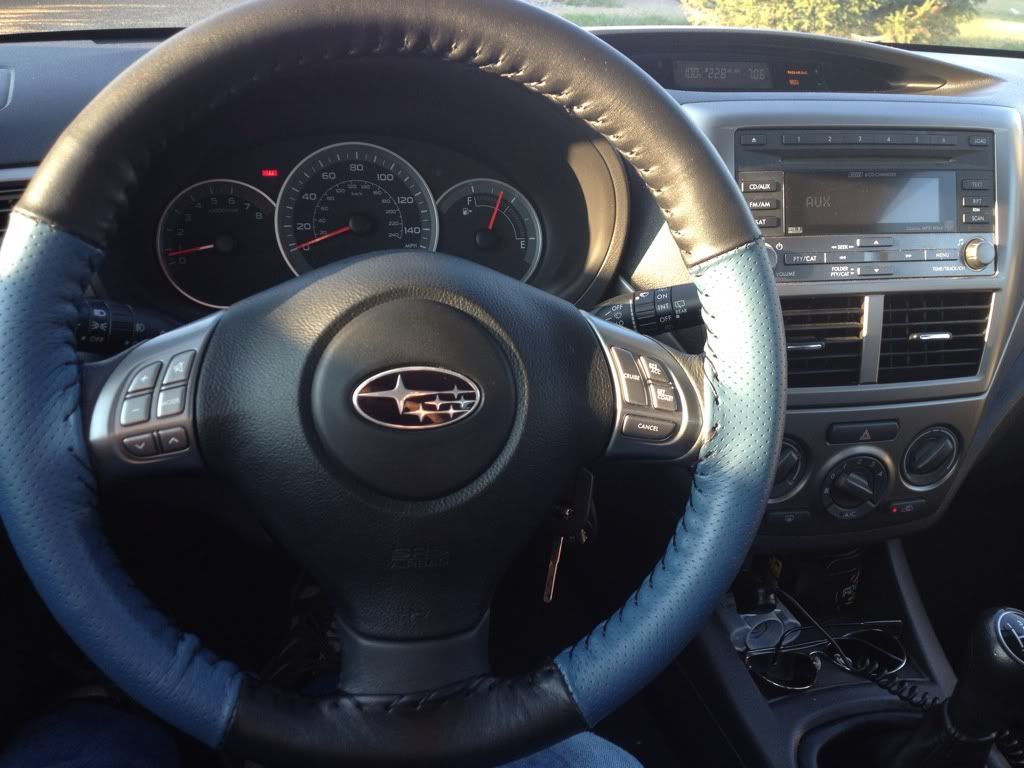 8/27/12
Front license, from 'AutoStuff,' hides the mounting mold well, the plate is acrylic and the frame comes as a sort of flimsy plastic cover, though the chrome finish is well done. It comes with mounting hardware and screw covers, and it feels like the acrylic has been treated for rough weather. Time will tell.
( Also, who put their beer on my car!! >:O )
Future:
-Hybrid Intake, based off the well known N/A hybrids.
-K&N filter (On the way)
-Rallitek Anti-Sway (Front and Rear) - People have been installing rear sway bars on 08-11 N/A's simply because they don't have one. I'm very curious as to what replacing the front bar will actually do. I realize the impact will be nowhere as significant as tightening up the rear, but I do hope to see at least a noticable improvement on some level.
-'AutomotiveTouchUp' touch up paint, short review with it. (On the way)