$7,000 OBO
NADA Average retail is $7,455
I bought it brand new in July of 2008. Never been dropped or laid down! Super Clean! Lots of time and money put into this bike.
Oil changed at 1,000, 3,000, 6,000, 9,000 with AMS full synthetic motorcycle oil.
Spark Plugs changed with NGK Iridiums @ 9,000 miles
Michelin Pilot Powers with around 1,300 miles on them.
10,300 Miles
Fender Eliminator
Retrofit 3" HID Projector into the low beam & Highs are just plug in play HIDs
GSXR Frame Sliders
GSXR Yellow Wheelstripes
Carbon Fiber GSXR tank pad
Shorty Levers (Have OEM levers)
Double Bubble tinted windscreen (Have OEM clear screen)
Blinkers and brake light are tinted with VHT nightshades
Tinted headlight cover (removable)
K&N Filter (just cleaned)
Cat delete with Carbon Fiber Akrapovic Slip-on
PCIII
-1 +2 Driven Sprockets (Have OEM sprockets)
RK XW 520 Ring Chain
SpeedoDRD (Corrects speed from gearing change)
Protuned 108whp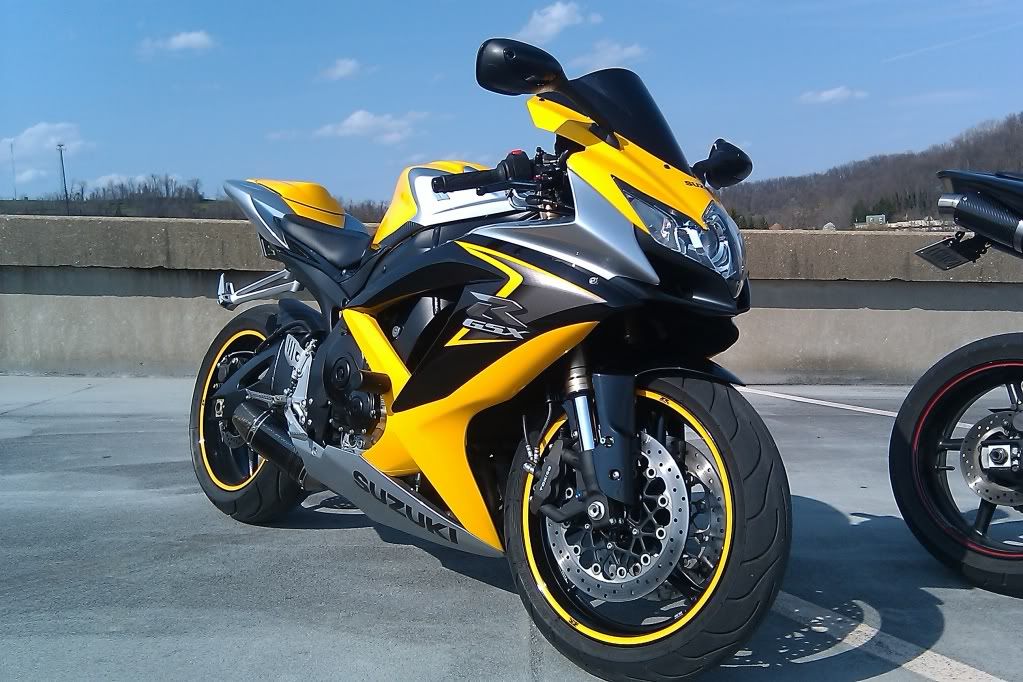 Dyno Vid:
http://www.youtube.com/v/GBVnmv-8zp0
I'm sure I'm missing something but thats all I can think of. I have tons of pics and can take pics upon request.
Might trade for another subaru just let me know what you have.