So i've been looking to find a GOOD headlight restoration kit, as my headlights were in HORRIBLE condition. I decided to try the Mothers powerball 4lights headlight restoration kit.
i ordered it here on amazon. http://www.amazon.com/Mothers-PowerBall-4Lights-Headlight-Restoration/dp/B00341MIAW/ref=sr_1_1?ie=UTF8&qid=1314759090&sr=8-1
The box: It comes with the powerball tool, the headlight polish, microfiber towel, small squares of sandpaper for those really bad headlights. (like mine)
To start:
directions state to wipe down light first of any major debris (poop and such) and to apply a nickel size amount of polish on the powerball. I used a corded drill at a slow speed to start, then sped up as polish worked itself in.
I placed about 4 "nickels" worth of polish to get the headlight to look like this.
now to get the pits and everything out of the light, its time to sand it down.
there are 2 squares of sand paper, labeled 1 to 4, you start with 1 and work your way up to the finest paper, number 4.
(picture of sanded light in a later pic.)
after sanding it all down and making the finest scratches gone, i now buffed the light again with polish. dont be stingy, the more you use the better it looks and works. after done with the powerball, you use the microfiber to wipe it down clean.
LEFT SIDE COMPLETE. LOOKS NEW
The right side to start
i repeated the same process, clean off the lamp, buff it with the powerball, sand it down from 1 to 4.
here it is sanded down, (and that is not much glare from the sun, thats how blurry the light looks)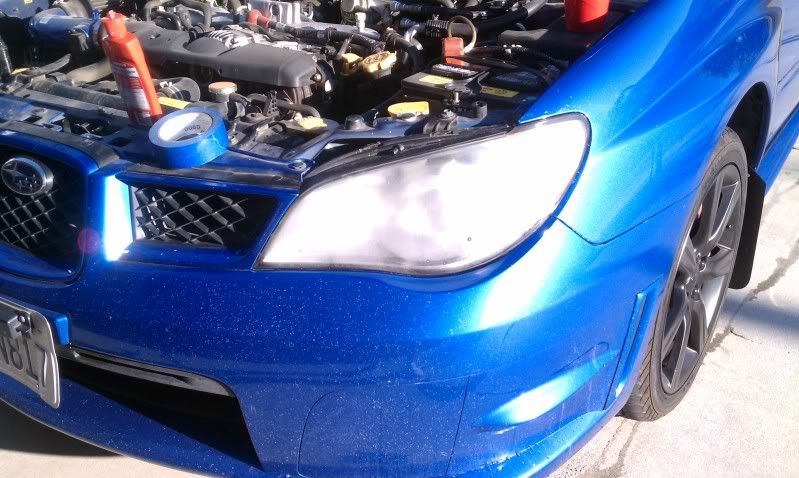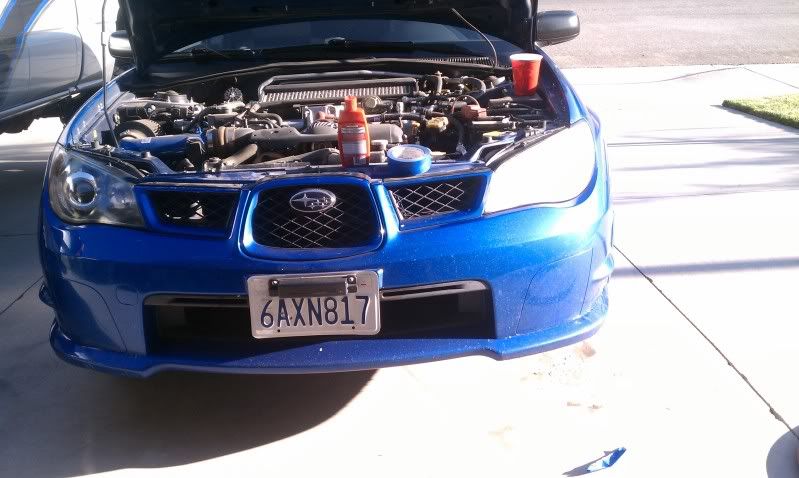 again, rebuff the light completely and wipe down with towel.
RIGHT SIDE DONE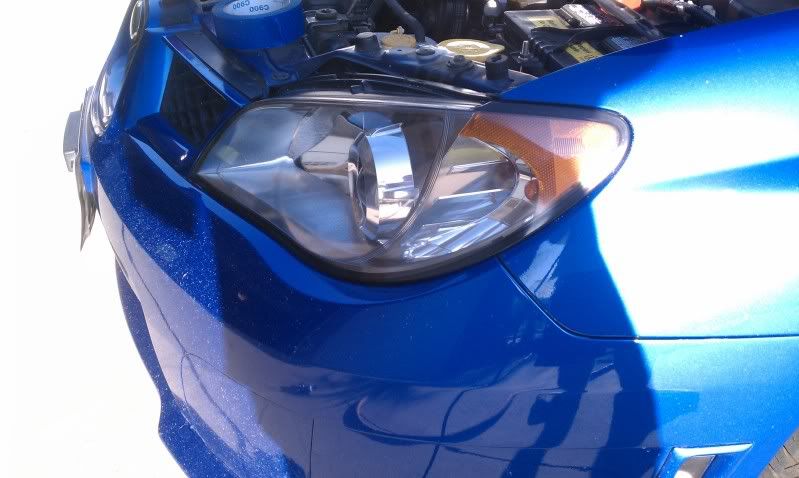 LEFT SIDE DONE
both look like new.
THIS product i give 5 thumbs up. it took me about an hour to complete the whole thing.... i even thought i would give it a GO on my silverado.
heres the start.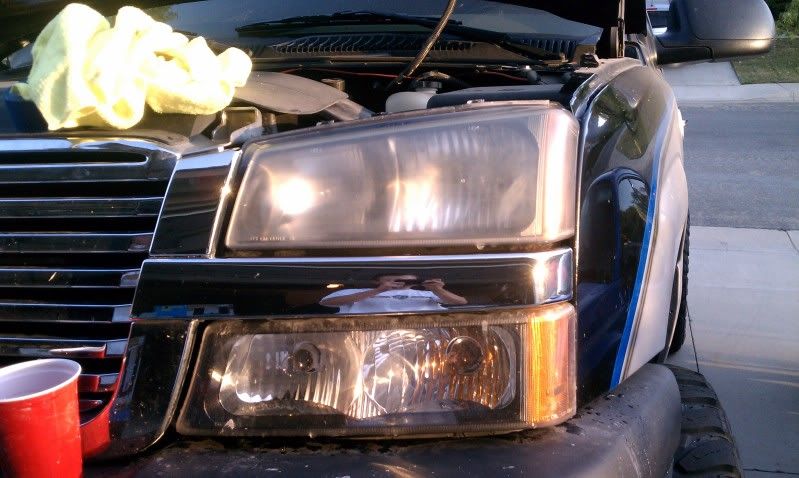 and after all the steps listed above. this is done. This light alone took about an hour. IT WAS a pain in the ass to sand this one down.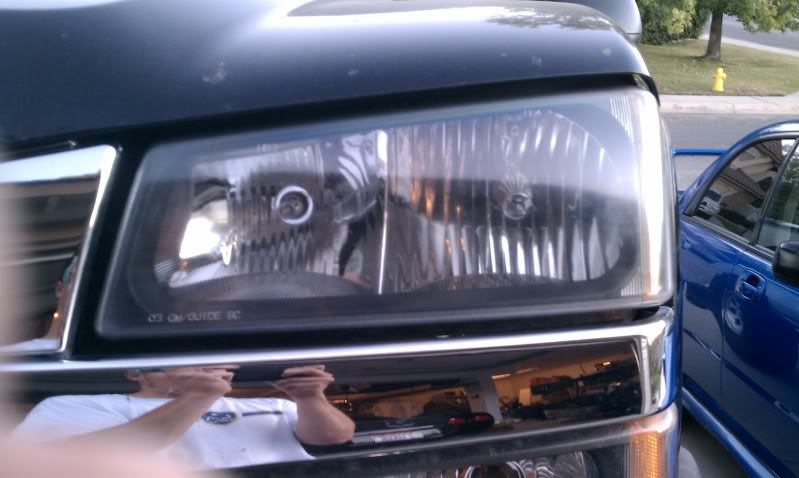 GO. BUY. NOW. i have never taken the time to review a product before, so this is a first, and that means that I REALLY like this stuff.
I used about 3/4 of the bottle of polish doing 4 headlights. i have enough for one more car. (which my neighbor has already asked me to do theirs, im getting $40 to do it!!!! not bad at all!!)
Kevin