The FMS 08+ WRX/ LGT TMIC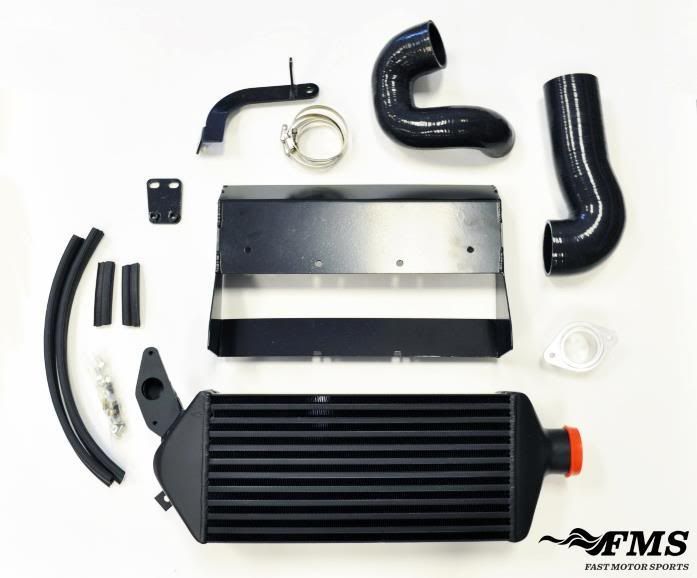 Info:
When your upgrading to a larger turbo or driving the car hard it is important keep the air charge as cool as possible. Even though the stock intercooler is able to flow sufficient air, it is still only designed for mild driving and stock power levels.
When pushing the car hard, the stock intercooler will heat soak quickly and take a long time to cool back down. This causes the performance of the motor to decline and power to suffer. The Fast Motorsports intercooler is a direct factory replacement, that features a larger then stock core, and lower pressure drop. These 2 features previously stated allow the intercooler to flow more air while reducing the amount of pressure that is lost over the surface of the intercooler. These features allow the intercooler to work better for longer, and also allow a larger amount of air to pass through the core. The combination of these things will allow this intercooler to handle upwards of 400WHP
Retail Price: $699.00
FOR SALE: $599.00
Note: No shroud is included. The photo is of a black intercooler, but this one is silver. I decided to go a different direction, so this box was only opened to verify all parts were included. Brand new, never used.
Cash preferred. Shipping extra.