I Have a Movado mens watch. Damn near brand new, never been worn. Still has the protective plastic around the wristband. No scratches whatsoever. Does not currently run, needs new battery.
I have no idea what model this is. I just have a number from the back plate: T4A4028K. As you can see from the pictures, I have the box, original price tag, warranty card and purchase receipt. The purchase price was $995.00+ Tax =1062.16
I am asking $ 300 obo, which I think is a fair price. I just don't ever use it, not my style. Need the cash for new wheel bearings and stuff.
If you have interior parts from an 04 STi, namely door cards, carpet, center console, and/ or brake calipers. please pm me and we can talk. Interested in other parts as well, just let me know what you have.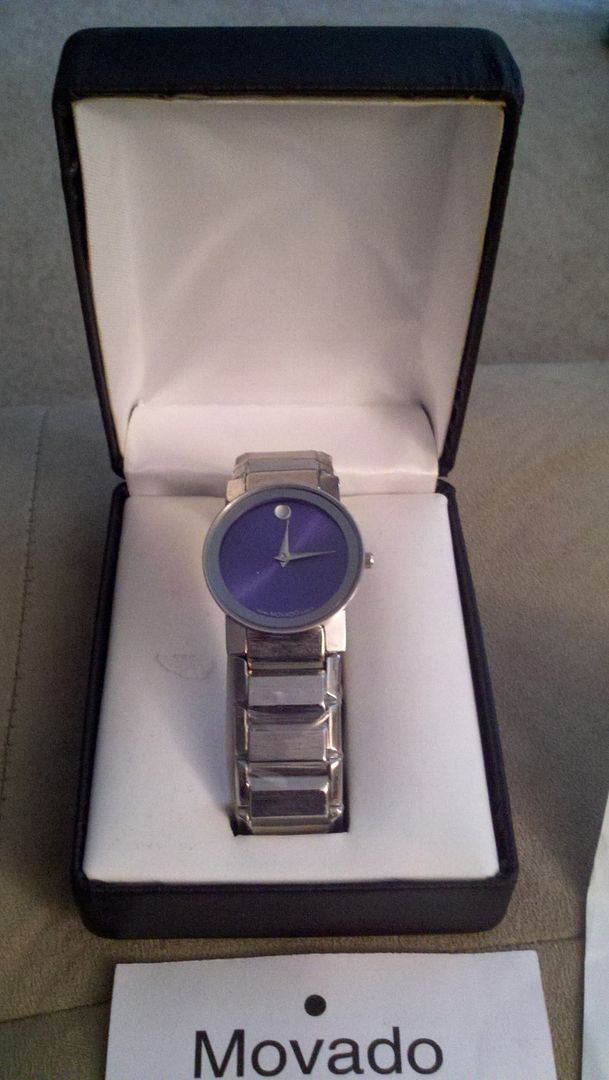 Thanks for looking
Scott.
Edit: will ship anywhere.