We no longer need this desk. It is 63" long 47.25" wide at it's widest and 31.5" wide at it's narrowest and is 27.5" tall, but the height is adjustable.
We also have a hutch available. 31.5" x 13" x 29.5"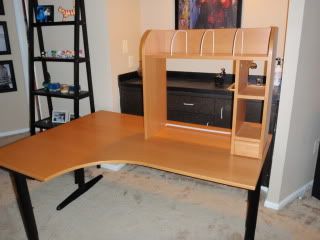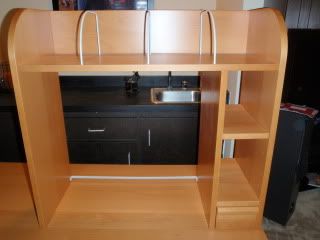 We did not purchase the desk and hutch at the same time, but they are the same color. They were purchased from Ikea.
If you are interested, please make me an offer. I don't think the desk will fit in our cars, but the hutch will fit if you want to meet somewhere.