I built a variation of the sub box already posted.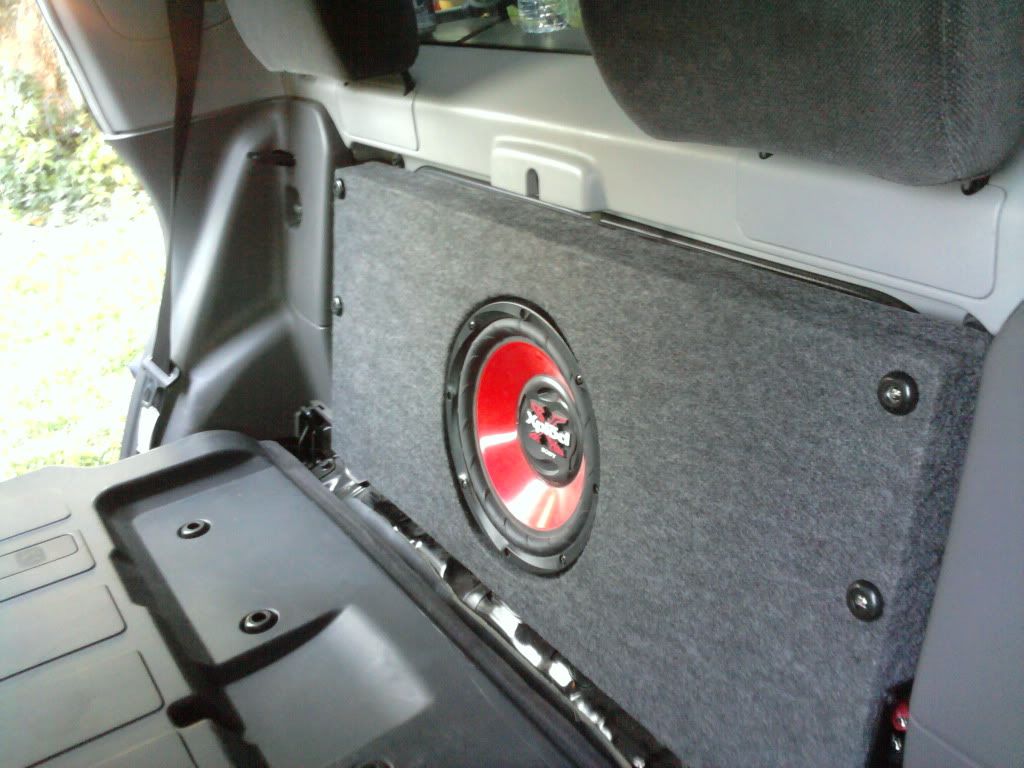 First I used the dimensions from this thread :
http://forums.nasioc.com/forums/show....php?t=1798426
(I used caulk to seal up all the seams while constructing it, it's too skinny to caulk after it's built.)
----
Then I eliminated the rear portion that sticks thru the bed opening.
once I had the small "truck box", I mocked it up, and threw it behind the seat.
with everything in place, I traced the opening of the bed pass-thru.
Then I ran a peice of 1"3/4 tape on that line, and traced it.
This moved the hole to be cut, inward about 2".
----------
I used a gigsaw, and cut this panel out. Then put it on stilts about 4" out from the back of the box.
I draped the enclosure in fleece (sweatshirt material will also work), and stapled to the original line I traced of the rear access pass-thru.
Then I stapled it to the sides of the box, too.
-------------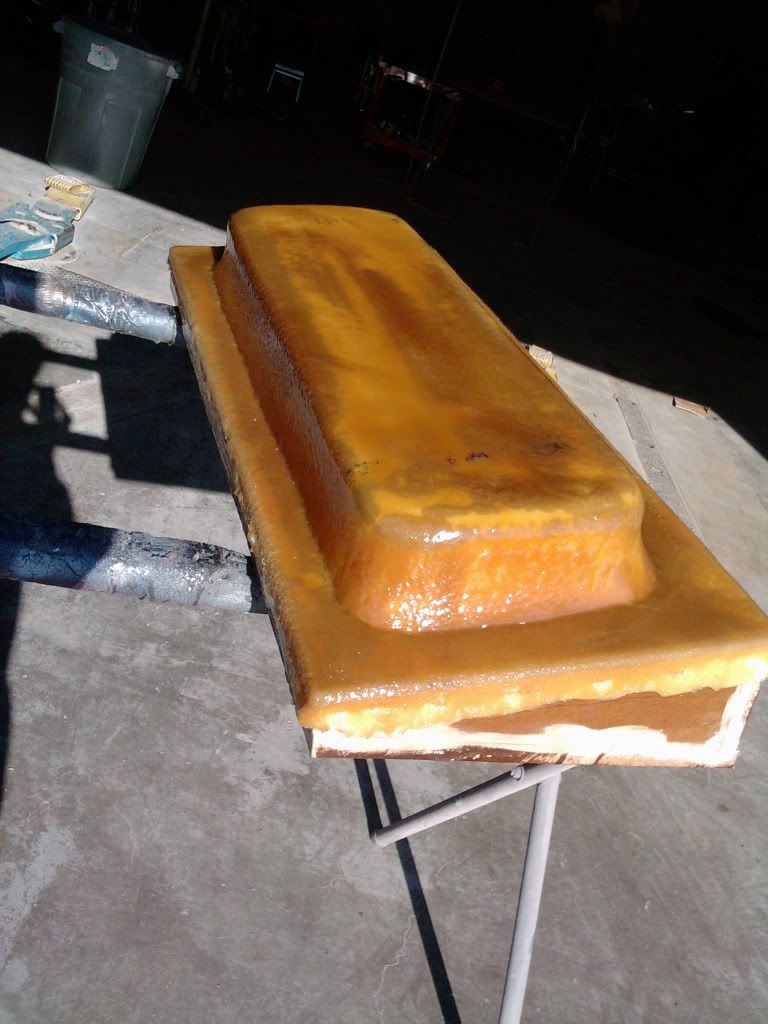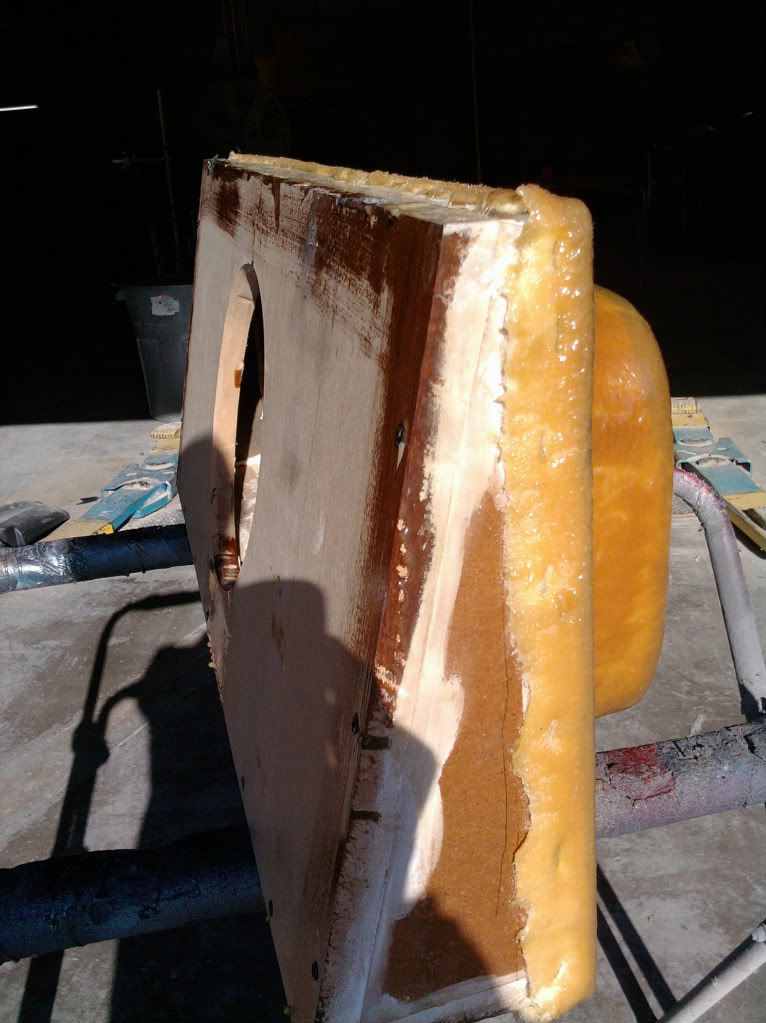 Then came the stinky, itchy stuff.
I slathered the thing with 2 quarts of liqud fiberglass resin, and after 20 minutes it was hard and ready to sand.
I buzzed it all down with 80 grit on a DA, then slathered it again with 1 qt.
Buzzed it again with 80 grit on a DA, then smeared the whole thing with body filler to smooth it.
Sanded, filled, and sanded again. Finised with 180, primed, sanded with 320, and painted it.
---
The next day, with dry paint, I added some strips of threshhold that I painted black. I got them from Home Depot, and cut to size.
This added a bit of protection and ruggedness because it is in the bed of a truck after all.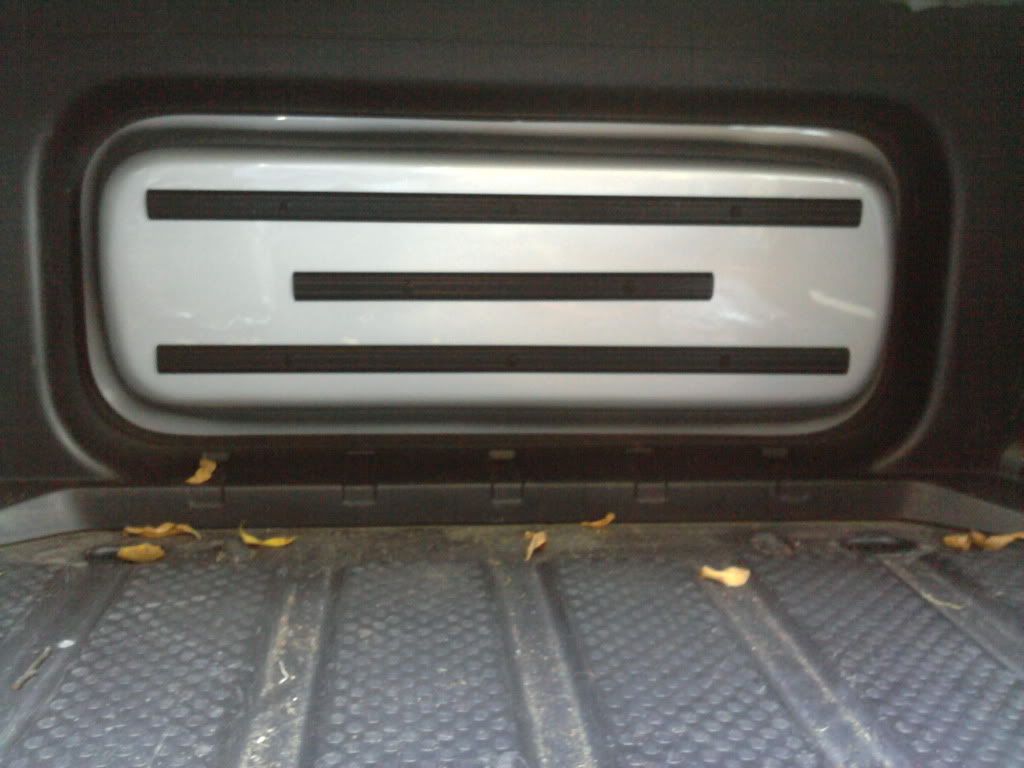 ------
Oh, I also sunk the speaker in flush against the front of the box. Do this while building the box, not after it's done!
I covered the box in charcoal felt, and added some furniture footings to push against the rear seat and keep the box tight against the weatherstrip of the bed.
I installed radio shack binding post terminals on both sides, and stuffed a good size chunk of pink fiberglass insulation inside, on both sides of the enclosure.
Then I hooked up my 10" Dual Voice Coil Sony Xplod speaker.
Interior cubic dimensions are just under 1 cubic foot, 0.9. Perfect for a 10"!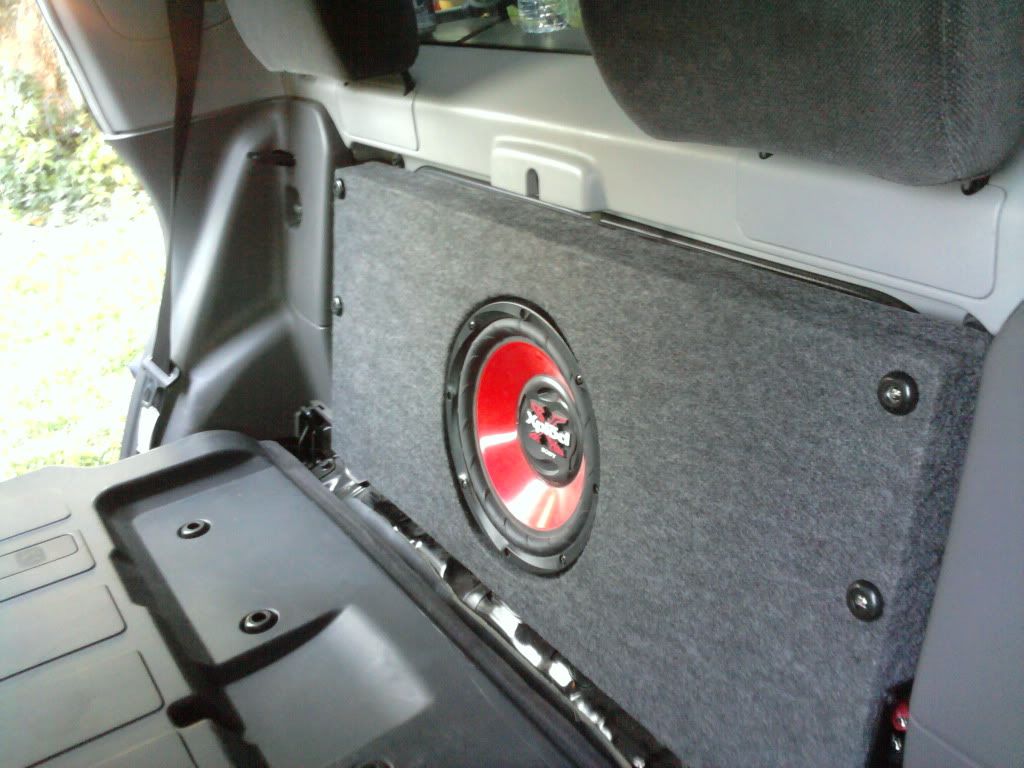 box can fold down if needed, and can come out in a matter of seconds.