We have decided instead of having Black Friday specials only on Friday to have them all week long!!
So no waiting around for Friday to come. The great prices will be available starting this Sunday 11/20 until Sunday 11/28!!
Lowest prices of the year by far! Limited quantities.
Sale includes:
We have decided to have our Black Friday sale be a week long event rather than cram it all into a 1 day sale!
These will be the lowest prices we offer for the year as well as some of the lowest prices we have ever posted.
Sale starts Sunday at midnight and goes until Sunday November 28th.
To view the sale please visit my site here.
http://shop.moddiction.com/main.sc
Sale includes:
-10% off PLUS FREE SHIPPING on all Stainless Steel shift knobs!
-Free Shipping PLUS FREE anodizing/Burning on all Titanium Shift Knobs!
-All Titanium and Stainless steel Bling Bolts 10% off PLUS free shipping!!
-Burnt and Iridescent Burnt finish Titanium Bling Bolts on sale for $5 a set PLUS free shipping!!
Free shipping only within the U.S.
Free shipping only for Priority Mail and First Class Mail.
No other coupons, discounts or offers may be applied. While supplies last.
I am offering stainless steel and Titanium shift knobs as well as Titanium engine dress up bolts.
I currently have 3 stainless steel models and 2 Titanium models. All shift knobs are available in many different finishes.
My name is Ryan. I am the owner of Moddiction and will be the one on this forum posting and answering all questions you may have.
I am located in Orange County NY.
My website is:
www.moddiction.com
Visit the photo gallery on my site to view many different Moddiction items installed on customers cars.
Click below.
Photo Gallery Click HERE
Become a fan of Moddiction on Facebook to get updates on new product, discount codes, info on upcoming sales and more.
Moddiction | Facebook
For nasioc.com members, take 10% 0ff any regular priced shift knob order from moddiction.com

To get the savings simply input coupon code: NASIOC when checking out.
Custom powder coated finishes available for all models. Contact us with what you are looking for.
First model is the Anvil shift knob. It is a 2" round stainless steel shift knob weighing over 1 lb and fully countersunk to sit very low!
Regular price for the Brushed finish is $59.99
We also offer this model in a Gloss Black and Textured Black, silver and blue and a wrinkle red powder coated finish for an additional $10.
Brushed finish can be viewed below.
Moddiction Stainless steel shift knob
Gloss Black can be seen below on website.
Moddiction Anvil Shift Knob
And textured black below.
Moddiction Anvil Shift Knob
Next model is the Anvil II model.
It weighs 415 grams as well as being fully countersunk.
Regular price is $59.99
Also available in the gloss and textured black finishes for an additional $5.
Can view this item on site below.
Moddiction Anvil II Brushed stainless steel shift knob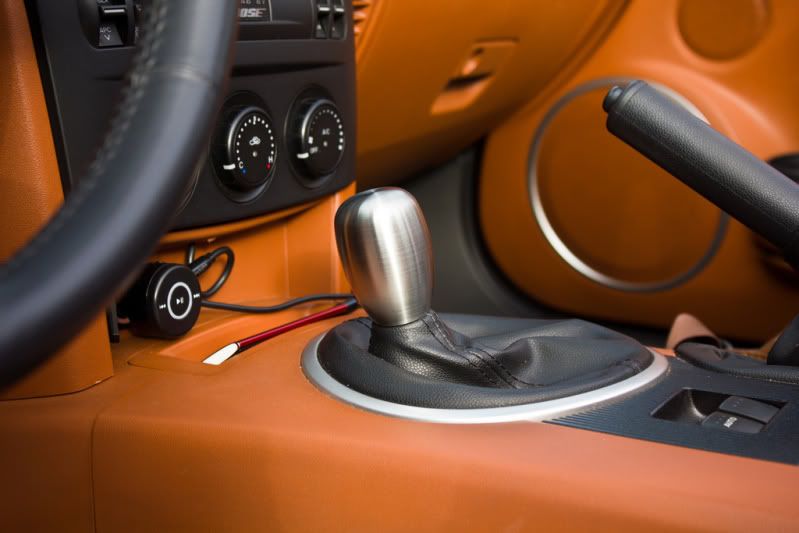 Our newest model is the "Anvil Mini" It looks the same as the 2" anvil but it is 1.8" instead.
weight is 320 grams. Fully countersunk.
Regular price is $59.99
Also available in gloss and textured black finishes for an additional $5.
Can see it on the site below.
http://shop.moddiction.com/Moddictio...t-knob-026.htm
Shown below is the Anvil Mini next to the 2" Anvil model.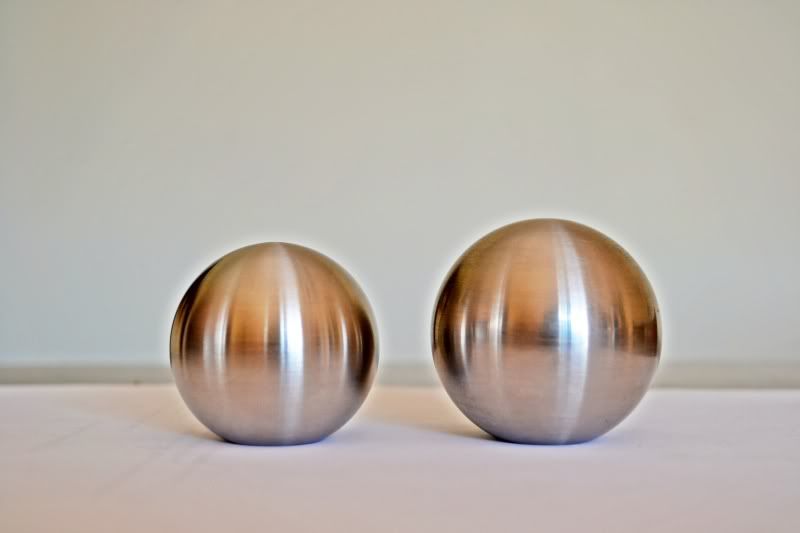 Some more installed pictures shown below.