Hey folks, I got a barely used Sony Handycam CX-100 for sale.
Condition is 9.5 out of 10.
Works great, nothing wrong with it. I bought me a DSLR, so selling this to free up some cash.
Included are everything that came in the original box + one macro lens + one wide view lens.
$170 shipped to 48 states or $150 picked up.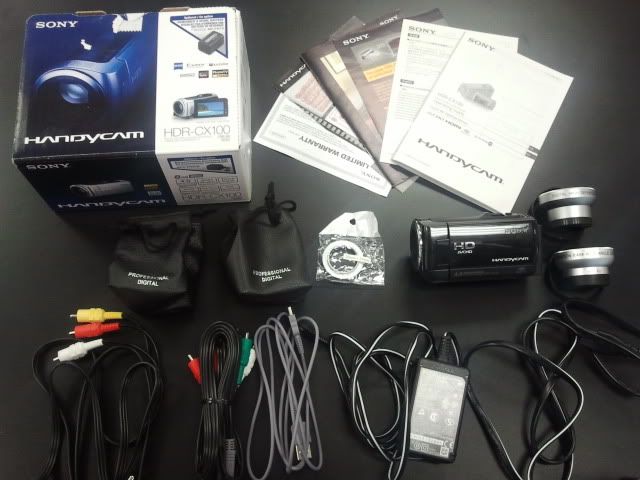 Thanks!
Mike