I have alot of random riding gear for atvs dirtbikes parts ect.. a family friends shop closed down and he has a bunch of stuff to sell and im helping hiim.
One Helmet size XL 120.00 brand new
one brand new SDG CR 125 or 250 tall foam seat brand in plastic wrap. 60.00
Brand new carmichael bend renthal handlebars for a honda/ kawaskai.
kids riding gloves, pants, jerseys
adult jerseys
Turf Tamer atv tires
Random NO FEAR clothing.
please PM or email
[email protected]
or text two two four six one two zero six one one
kids pants
helmet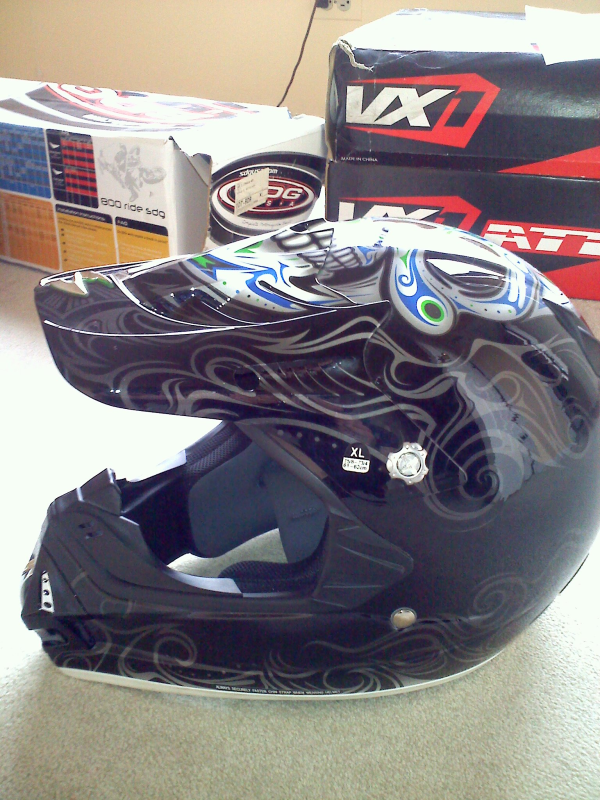 Seat