Make:Subaru
Model:Impreza L coupe
Year:1996
Drivetrain:2.2L EJ22, AWD 5mt Non-ABS equiped
Miles:~217k
Price: $600
Runs: yes but not street able in current condition. I drove for a week on 20day plates when I bought it at 216,xxx miles.
Body: Needs love badly. Shell is mostly intact, but some rust spots and rear driver's 1/4 needs replacing or taken off and widebody action. Hood was rusted completely so it is missing in a scrap yard...
Interior: Not destroyed but grimy after 217k miles.
Extra info:
Tank leak if filled past half way. Most likely culprit being filler neck as per usual on 90's Subarus. Fuel pump assembly is suck as the nuts desintigrated.
BEST info!!!:
It's a 96' first year of ODB2 for Subaru in the US, AND makes it ODB testing exempt. There were enough system issues in enough models company wide that ALL 96' Subarus are exempt from plug in test! What does that mean? You can put anything you want into the car!!! As well the non-ABS from factory status means that you don't get yelled at for any ABS deleting! This summed up means it is a perfect candidate to make a project car that can be streetlegal to drive to events! Where the bad would be an issue for others it makes this perfect!
Why sell?: Cause I have 4 cars and really need to have only 2... Nor the time to do anything with this car. I bought it in 09' to make a project with friends and they backed out on me after purchasing and driving the car home.
Pics: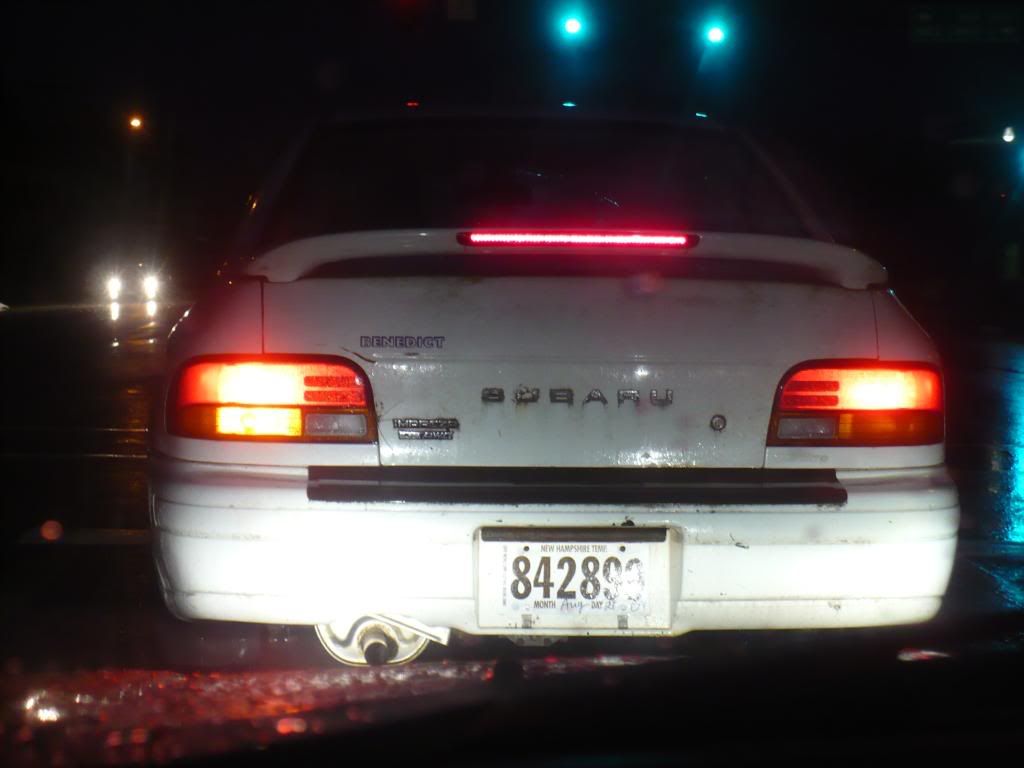 Apkarian driving when we went and got the car.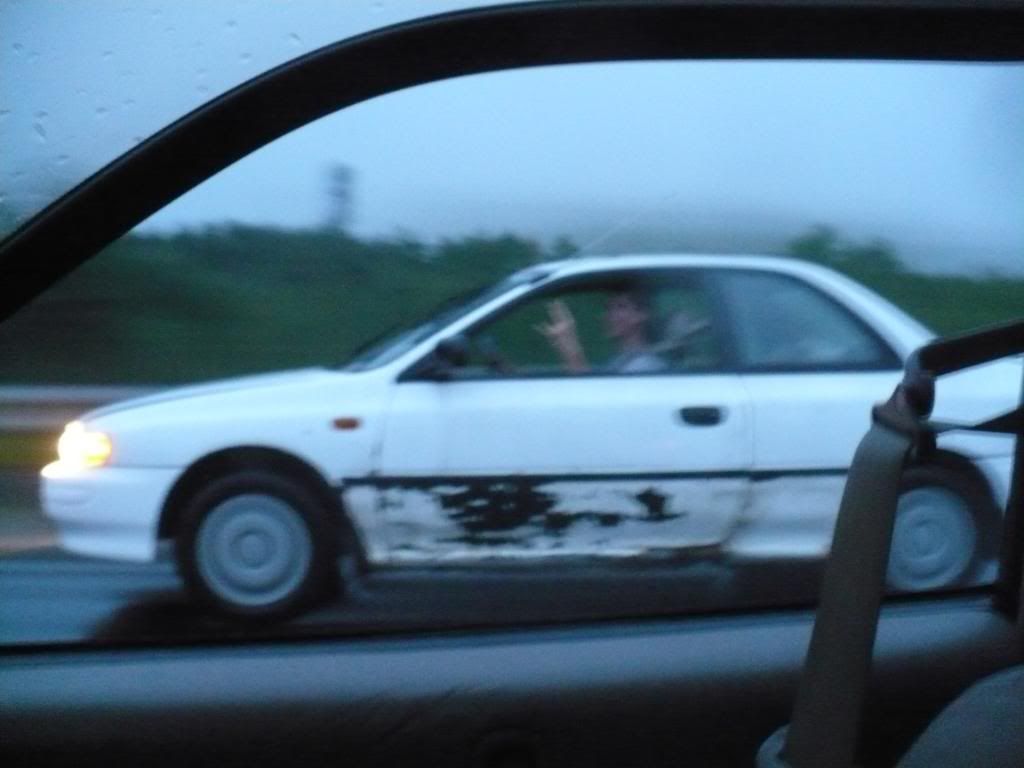 Skirt are not part of it but I do have them and a whole body kit if interested as well as a 97/98' set of grill and headlights of interest. Currently on 14" Steelies that it came on. I do have 15" Steelies if interested aswell. (yes I have lots of extra parts...
)