Now it is time to apply filler to remove any inconsistencies in on the surface, I prefer to use "Rage Gold'. First grind down the work area with 80 grit sand paper on a dual-action sander. Use the sander flat and you will slowly start to see the different layers of paint/primer.
You will need a flat, non-porous, surface to mix the filler on. Everyone has their own techniques when it comes to using filler. I like to apply a good amount on my first coat. This first coat is where the majority of the "fill" should come from. Use a spreader to put down as much filler that is needed to fill the welds and overlap surrounding area. Let harden, and then begin to sand with 36 or 80 (depending on size and depth of work area) grit sandpaper on a block. Sand in a diagonal pattern // then \\ crisscrossing and creating an imaginary "X" over the work area. Do this until you level the filler with the surrounding metal. This will take some practice to get correct. A helpful trick is to apply a guide coat of black spray paint to see if there are any low spots or high spots in the filler.
Continue this process of applying filler and then smoothing, and after every coat go to higher grade sandpaper. (80,180,220,320,400). Stop when you feel, with your hand, that the surface is level with the surrounding area and there is no bumps, or dimples. You will finish the filler with 400 grit before applying the glaze. Glaze is basically used to fill any fine scratches still left in the surrounding metal from sanding, or pin-holes that are in the filler. You will apply this extremely thin over the filler with a decent amount of pressure to fill any imperfections. Let the glaze dry and sand with 400 grit using the same process as before, but not so much that you start to take off material from the filler below. You will see the glaze fill the scratches and pin-holes.
Now sand the entire work area that you will be priming with 400 grit sand paper. "Feather out", sand any lips from the various layers of paint to make sure there are no ridges that will be visible when painting. If you can feel it with your fingers you will definitely be able to see it when it's painted.
Mask up for high build primer by back taping your work area and covering anything you do not wish to get primer on. Never apply primer to the edge of the tape or you will get a "hard edge". Apply "self etching primer" to any bare metal. Then use high build over the work area.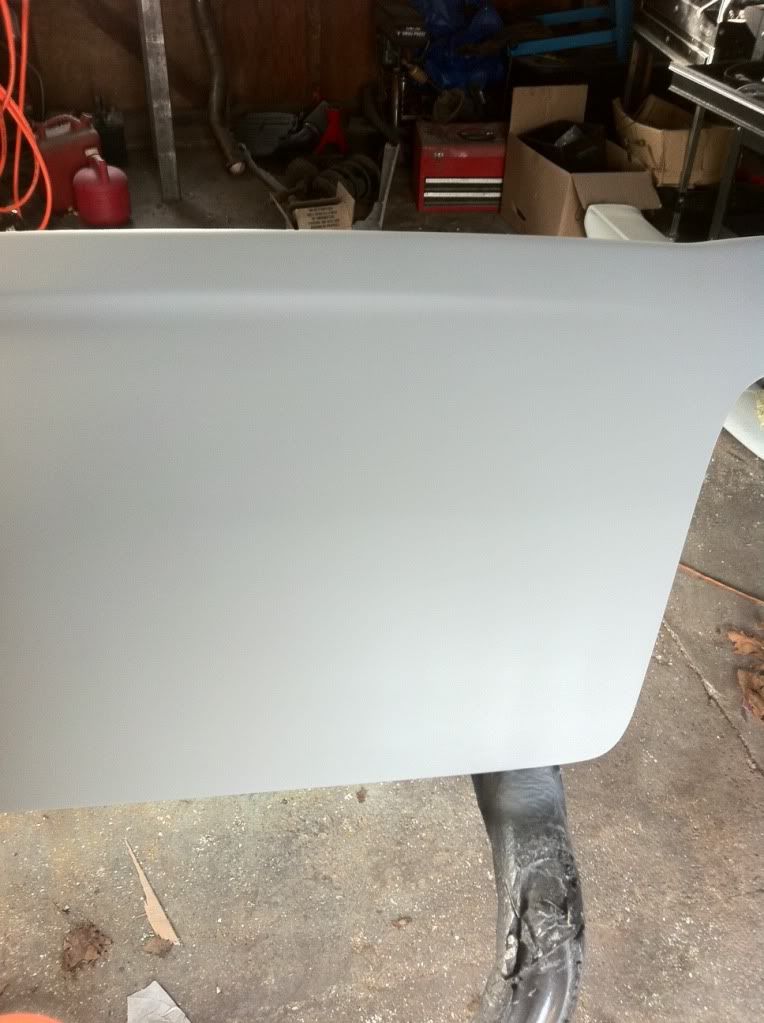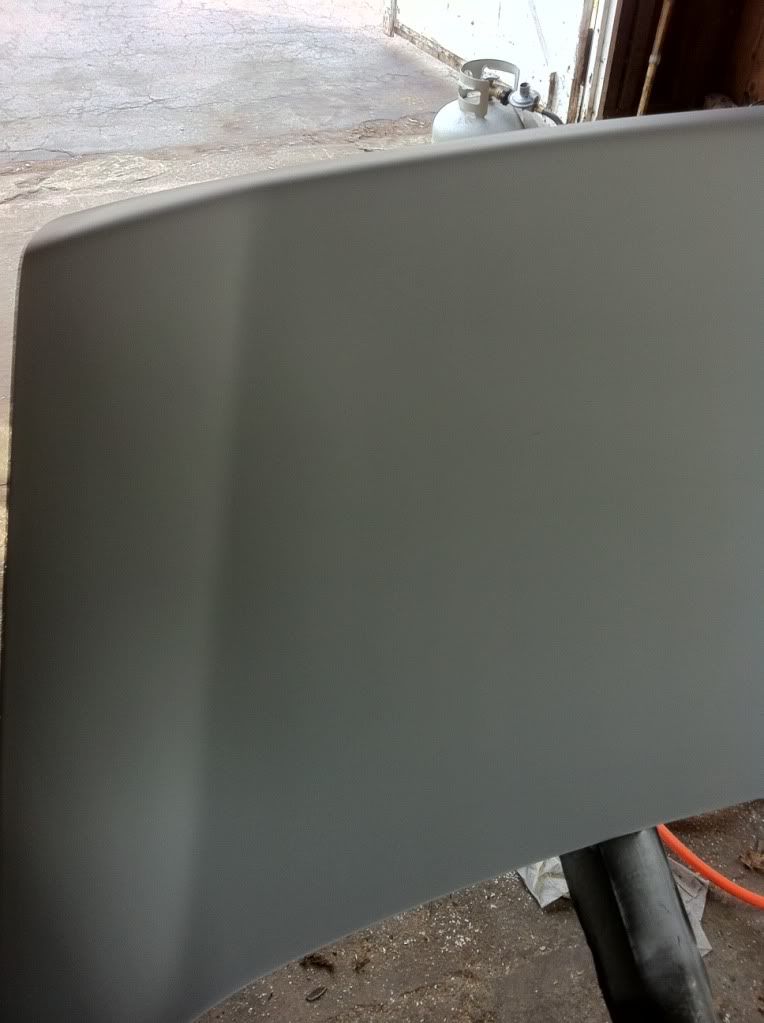 Let the primer dry for the recommended time, and wet sand with 400/600 grit paper. Use the same X pattern over the whole area. Be careful to not sand through the primer.
Then send it to paint:
Wet sand: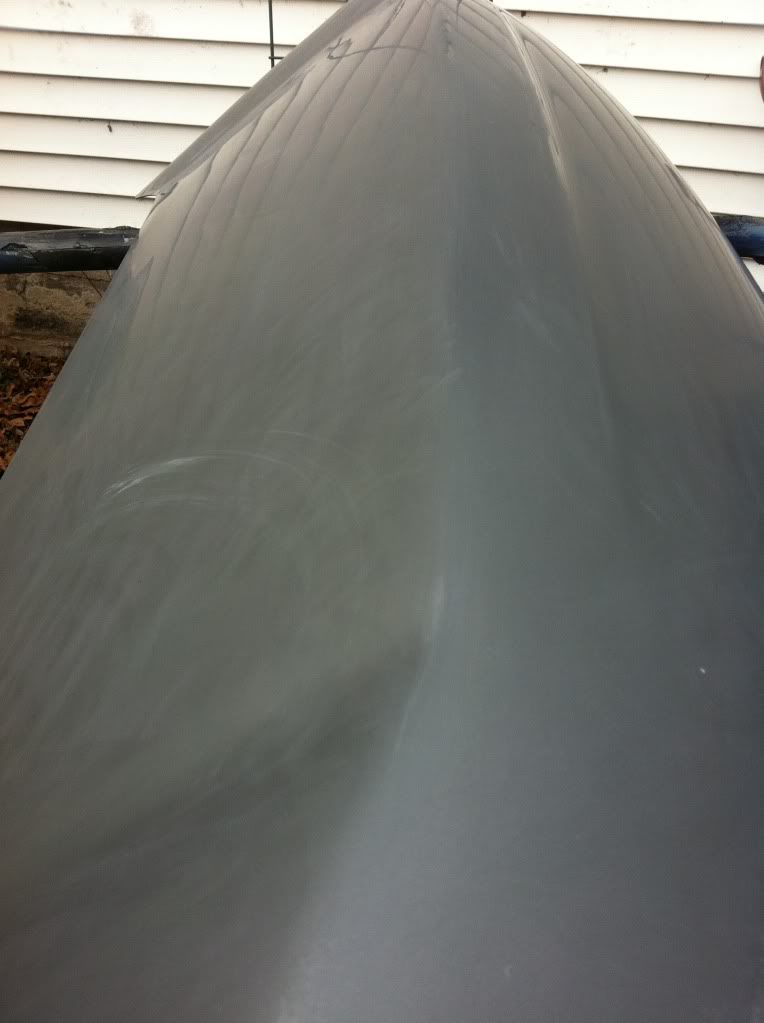 Then buff: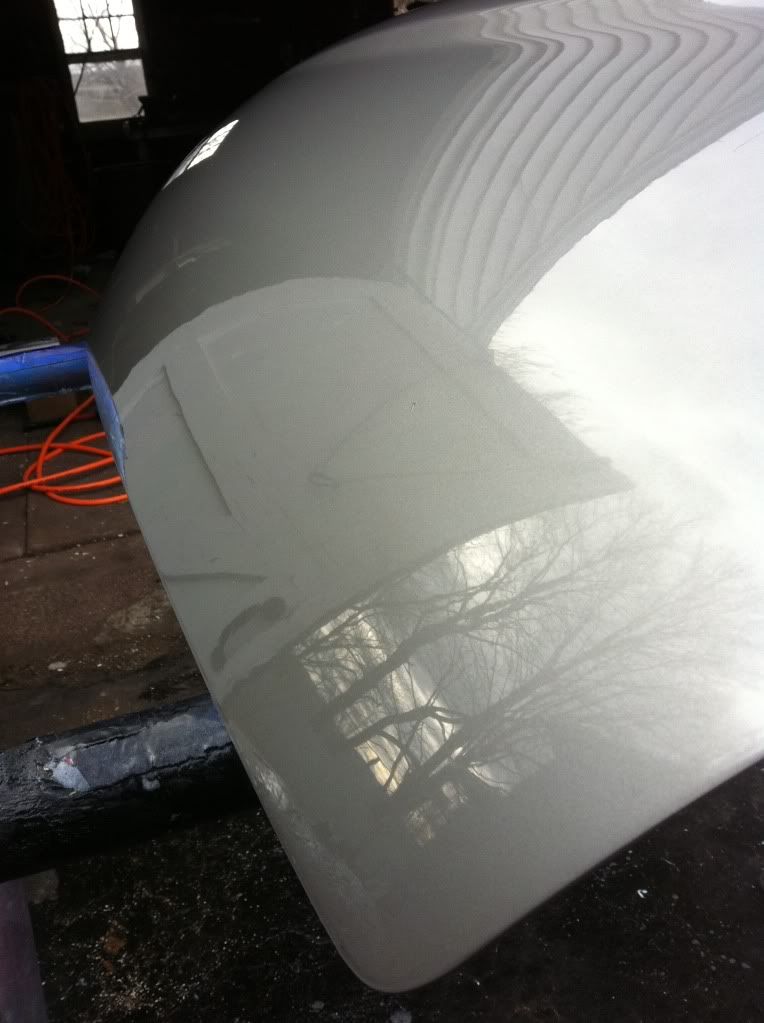 Any questions or clarifications feel free to ask.
Matt