Hey guys,
Got a Srs catback exhaust up for sale. It is a full 3" stainless steel exhaust. It's in great shape with the exception of a few minor scraatches from the car being lowered. It's a great sounding exhaust, very deep tone and throaty... Look up YouTube videos of it for sound clips.
No hardware will be included, but I will include a gasket for the midpipe and the axleback.
Looking to get 150 picked up in the nw suburbs of Chicago. Can ship but you pay full shipping expenses.
Would be interested in these items for trade/partial trade. I'm not adding cash on my end though.
-lowering springs for wagon
-mbp oem sideskirts
-bugeye wagon front lip
-roof rack with bike rack with right hardware to bolt onto bugeye wagon oem side rails.
PICS: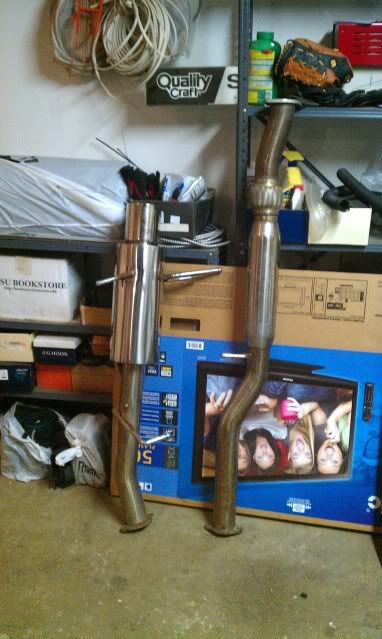 It would make a great Xmas present for yourself!
Thanks
Eric