Hello everyone,
It's been 3+ years since i've sold my 2002 wrx wrb. I've always wanted to keep a thread open to list all the reviews/opinions on products with pictures and videos.
The car was purchased at Bill Kolb Subaru in Rockland, NY. I am the second owner of the car. Previously owned by the dealer's son who also works at the dealer.
The car came with aftermarket Navigation system (Pioneer) which has ipod connection and blue tooth.
I am not planning on crazy modification but enough to put a smile on my face when i floor it. Most likely Cobb stage 2.5.
USED CAR PURCHASED: 12/26/11
Mileage: 7,300
List of future mods:
EXTERIOR
-Debadge. DONE 12/28/11
-Paint trunk silver piece. Matte/Flat black
-Paint front grill. Matte/Flat black
-Front lip. Undecided yet...
-Side skirt add-on
-Rear spats
-Mud flaps
-HID lights. 4300K for OEM look. No cheap ebay junk.
-Matte/Flat black 18x9 wheels. Undecided yet...
-Smoked reverse/turn signal tail lamps
-Perrin shorty antena
INTERIOR
-Front seats. Undecided yet...
-White LED lights. Dome/Map/Cabin/Reverse/License plate
-Boost/Oil guage. Undecided yet...
-Short shifter with F&R bushing
-Shift knob
-All weather rubber floor mats
-Auto dimming rear view mirror with compass
PERFORMACE
-Catless DP
-CBE
-COBB AP
-Header
-Fuel pump
-TMIC
-EWG
-F&R sway bars
-COBB intake
-1" Lowering springs
-Upgrade brakes
Well, this is the list of modification i have in mind and by next summer, all should be done unless my fiance oppose to any of the modding which i highly doubt.
Enough talking and time for some pictures!!
2002 WRX WRB COBB Stage 2.5 VF39 (Some of you may remember my car)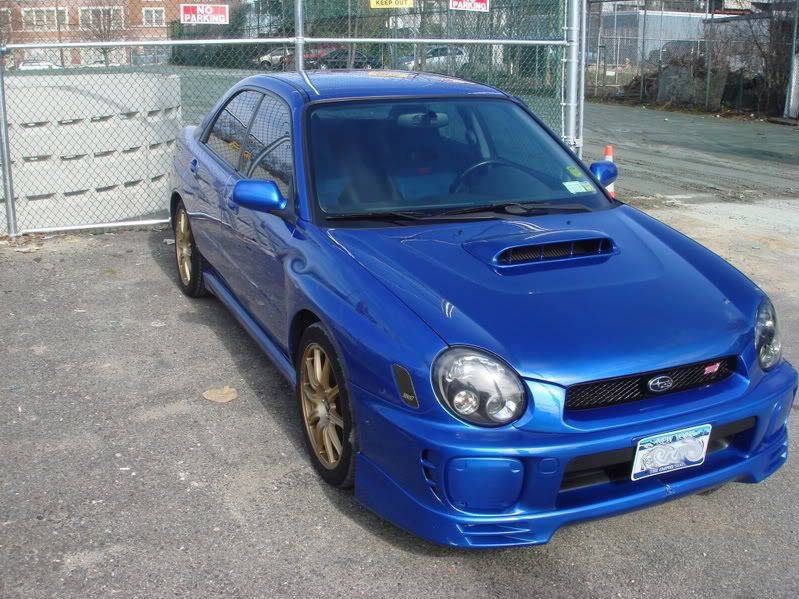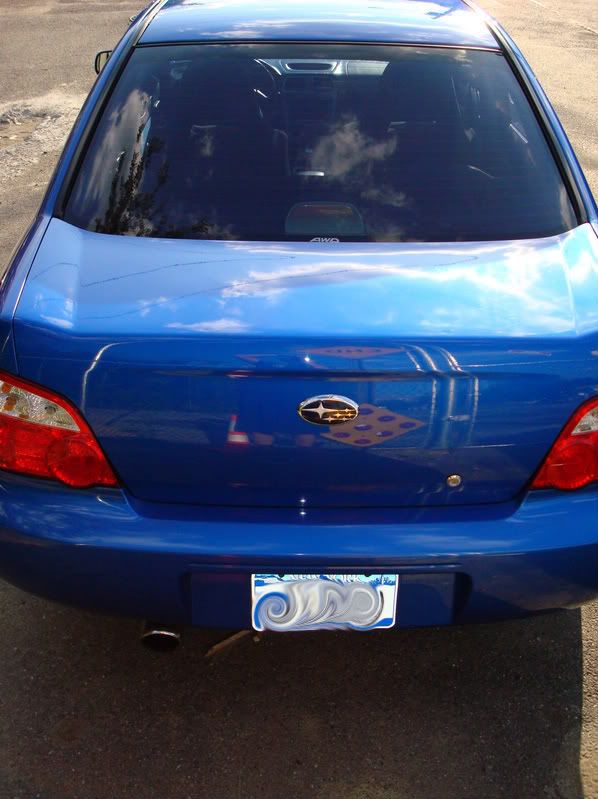 2011 WRX SWP Sedan