My 04 wrx w/ a VF34 setup spun a bearing in October of 2009.
Since then I assembled a 2.5 shortblock, had my wrx heads ported and put together a GT3076 reverse manifold FMIC setup. In hopes of achieving a solid 400 hp/lb-ft power plant.
It has gone thru three iterations already. The first I took the motor and internals to a local shop for clearancing, resurfacing and balancing. Then i assembled the short block myself. I ran the car with my old vf34 AP and pinks. The motor didn't sound right (clearance issues). Second time around i took it over to CFT in Orlando. They rebuilt the longblock and i added some better components. They did a break in tune with the larger injectors, the motor ran well. I never got to do a final tune because the clutch was failing. Turns out it had excess grease on the friction plate and slipped under any load. While daily driving it at that stage i kept having problems here and there because I had rushed everything. At one point i thought the head gasket blew when it was really some breather issues.
The third time around I had another daily driver and had time to take everything down to the long block then clean, customize, and rebuild to end up with a solid setup.
This is where its at now. Still needing a final tune...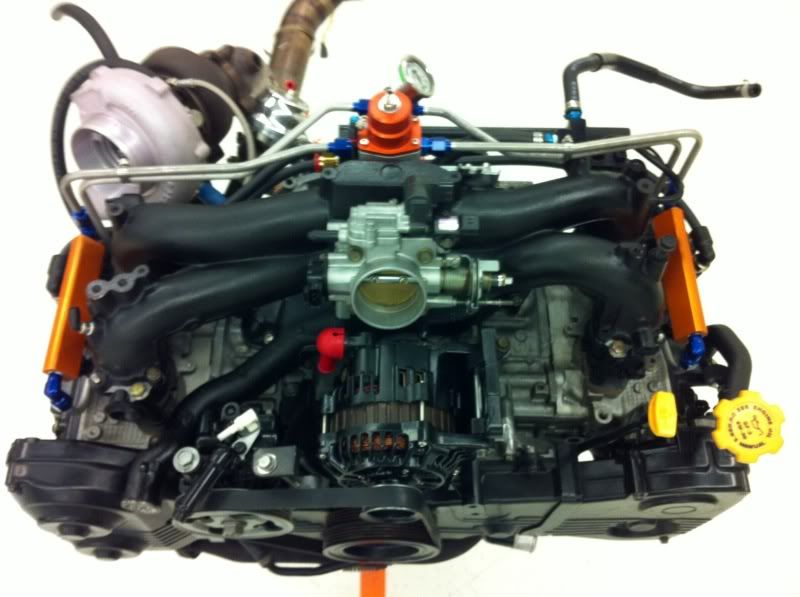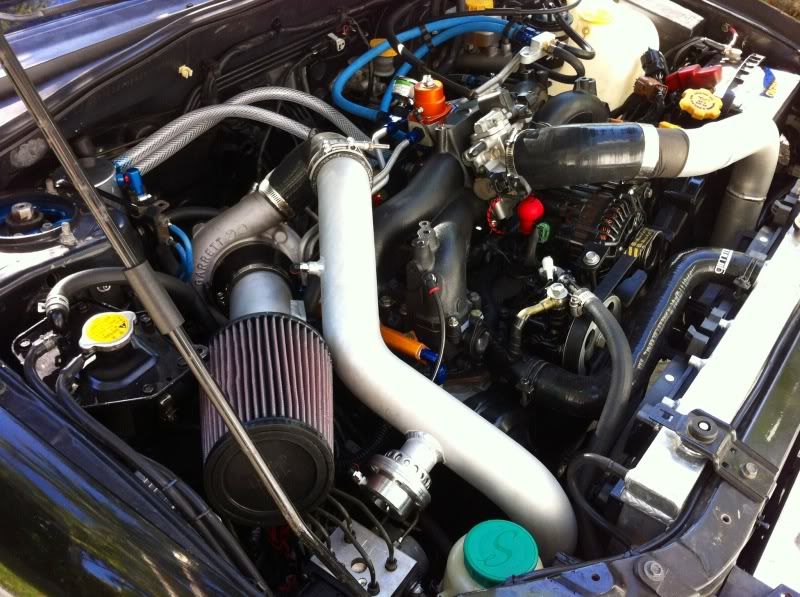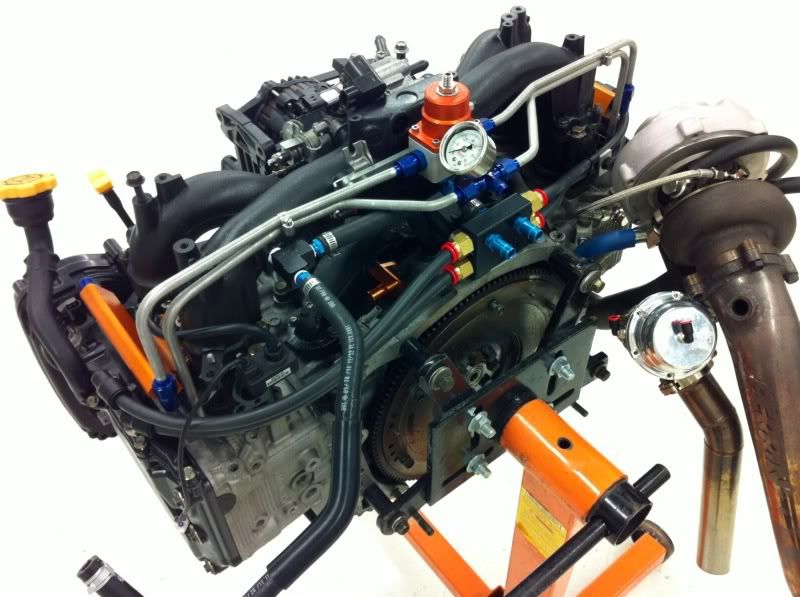 Build list:
Engine
Shortblock, All work done by Central Florida Turbo
2.5 Block, bored and honed
Crower Rods
CP Pistons 100mm
Cosworth Rod Bearings
Sti Crank
Cosworth crank bearings
New OEM Gasket kit
WRX ported heads, rebuilt by CFT
Engine mounts grupe n,
Trans mount grupe n,
ARP Studs,
Custom breather setup
Modified cusco catch can
OEM oil cooler,
Cosworth high volume oil pump,
TGV phenolic spacers,
TGV ported,
Al Radiator GMS,
160deg Thermostat,
Sti Water Pump,
Intake manifold wrx oem, plugged and fitted with push to connect fittings
Crank pully stock oem,
Turbo
GT3076 .82 from perrin,
Tial WG + dump tube,
perrin boost solenoid,
Intercooler
FMIC TurboXS,
Forge BOV, custom o-ring mount
Custom Pipes
Fuel
walbro fuel pump,
stock fuel filter,
Ultimate racing 1000cc,
Custom hard bent Lines and Rails
Aeromotive FPR,
Exhaust
greddy evoII muffler,
exhaust cutt out
Perrin Uppipe,
Perrin DownPipe,
Ported Exhaust manifold Grimmspeed,
Electronics
04 WRX gage cluster
cluster gage pod
water temp stri
oil pressure stri
boost gage stri
AEM AF meter
WRX oem ems
Brakes
goodridge SS brake lines,
brake pads Hawk HP,
wrx brake calipers,
Brembo rotors,
Suspension
rear sway bar perrin,
rear end links perrin,
rear turnbuckle strut bar,
rear end lock down perrin,
camber plates front cusco,
perrin antilift kit,
seat harness
Transmission
kartboy short thro
5 speed trans rebuilt w/ RA Gears,
ACT xtreme sprung 6 puck clutch
Wheels
Rota PF45 18", w/ falken azenis RT615