2003 Sonic Yellow Wagon
VIN # JF1GG29673G803130
Clean Title In Hand - I have a copy of the CARFAX. I bought multiple in my car search, save yourself the $$.
2nd Owner
2.0L VF43'ed 5 Speed
Miles: 74,3xx
Hey guys, I'm posting my Sonic Yellow Wagon. She currently has 74,3xx miles on her, and runs great! I purchased the car in September 2009 with 46k. The car was a one FEMALE owner and I bought the car from a Honda Dealer. The woman traded the WRX in for a HONDA ODYSEY! I also purchased a 3 year warranty which still has 8 MONTHS LEFT. Title is CLEAN and in hand! Everything works; doors, windows, lights, buttons, radio...everything! Car is ready to sell, as I've found another one.
As some may know Sonic Yellow is somewhat rare. The color was only produced in early 2003. There were approximately 1,500 sedans and wagons. Only 450 of which were wagons, so this car is 1 of 450!
The car has always been meticulously maintained! I have performed the following:
Shell Rotella T 5w40 w/ Subaru Filter every 3k, usually before
Subaru Extra S Trans Fluid in trans and rear diff @ 60k
OEM Spark Plugs @ 65k
Bosch Battery @ 60k
Flushed/ Bled Brake & Clutch Fluid @ 70k
DBA Street Series Brake Rotors (slotted) @ 60k
Posi Quiet Ceramic Brake Pads @ 60k
Replaced Cabin Air Filter @ 72k (2nd time)
Alignment @ Concordville Subaru @ 65k
Accessory Belts (Alt & PS) @ 70k
OEM Front o2 Sensor @ 70k
Replaced Fuel Filter @ 65k
Cleaned Cam position Sensor @ 65k
Cleaned Crankshaft position sensor @ 65k
Cleaned MAF sensor @ 65k
Cleaned IACV & replaced gasket @ 70k
...just to name a few things
The car also has a few modifications, and they are:
V2 Cobb Accessport w/ Agile'd 93 Octane Protune Map
VF43 Turbo (2007 STI)
565cc Injectors (flow tested before installation)
2007 STI TMIC (had 10k when I got it
)
STI A/C Hardline...the STI TMIC rubbed a hole in the WRX line
Walbro 255 L/Hr Fuel Pump
DC Sports Unequal Length Header New, professionally coated then wrapped
Invidia UP, DP & 3" CBE
SPT Intake with newer K&N Cone Filter @ 65k
JSC Speed Turbo Inlet
Grimmspeed AOS
Suspension/ Drivetrain:
Kartboy Front & Rear Shifter Bushings
Kartboy Short Shifter
Swift Wagon Specific Springs 1.2" front & 0.6" rear with 3/8" saggy butt spacer
Audio:
2006 WRX 6 Disc CD Changer
Exterior:
30% LLumar Window Tint
DIY Painted Side Skirts (they're holding up great!)
Rally Armor Poly Urethane Mud Flaps
Removed "SUBARU" and "IMPREZA" from trunk
Lights:
Silverstar Ultra's High/ Low
Cleared headlights (no moisture, ever)
Chrome (illuminate amber) Turn signal bulbs
Yellow Nokya Fog light bulbs
Yellow Lamin X Fog light film
Other:
I hardwired the accessport as I spent the $$$ on it, I might as well use it. I actually the the OBD II on a switch, as stock it is always hot. (I can explain further if need be)
I have a few different keys, one being a 2010 Legacy all-in-one key and fob!
The car did have the head gaskets go...which I thought only was a problem for older 2.5's. Either way it happened, and there was no damage!!! The repair was covered under warranty! All the work was performed at Concordville Subaru. The heads were inspected, pressure tested, valves were cleaned, new head gaskets etc. While the car was there I also had them put in a new clutch, pressure plate, throw out bearing, flywheel. I also had them replace the timing belt and water pump...at that point there was no labor so it seemed like a no brainer.
The car went Stage 2 shortly after I bought her, probably around 47k. The head gaskets went around 55k. All was well there after. I did have a phantom cylinder misfire but it turned out to be the front o2 sensor, which I replaced.
I completed a compression test before the turbo swap with my buddy's fancy snap on compression tester, I might add, and the number were great. They were all about 150. The VF43 went in right around 60k. I completed the install and limped the car to Agile Automotive in Fallston, MD. The car put down 249 awhp and 250 ft/lbs.
I was not satisfied so I added the header, replaced the o2, and did all the maintenance I could think of. I recently had a retune on 11/18/2011 and the car put down 258 awhp and 259 ft/ lbs. The power delivery is amazing! Boost comes in smooth and fast.
My reason for selling is to stop spending so much time researching the "next" thing. Everyone says that once you've been bitten by the mod bug, it doesn't stop...and it's true haha. It's been a great car, and it will be for many many more miles! My outback had 170k when I sold it and ran like a top!
The best way to contact is my cell, although I do check e-mail and PM's.
Thank you NASIOC, you have been an outstanding community and resource! ROCK ON!
Kevin
610 505 7634
[email protected]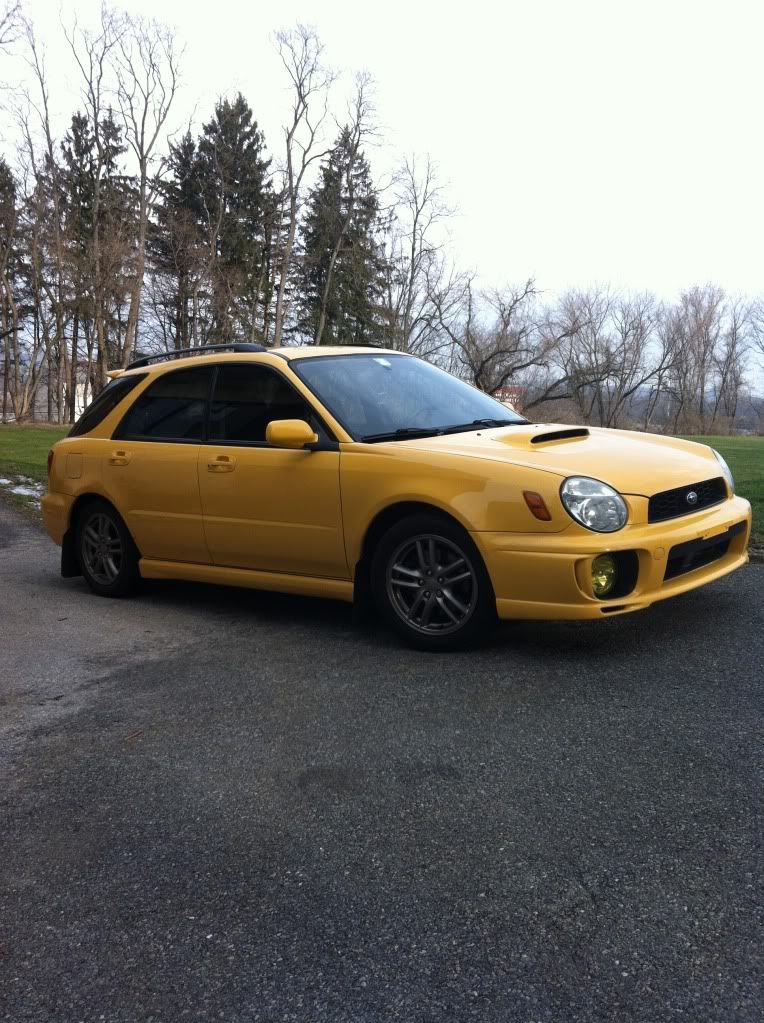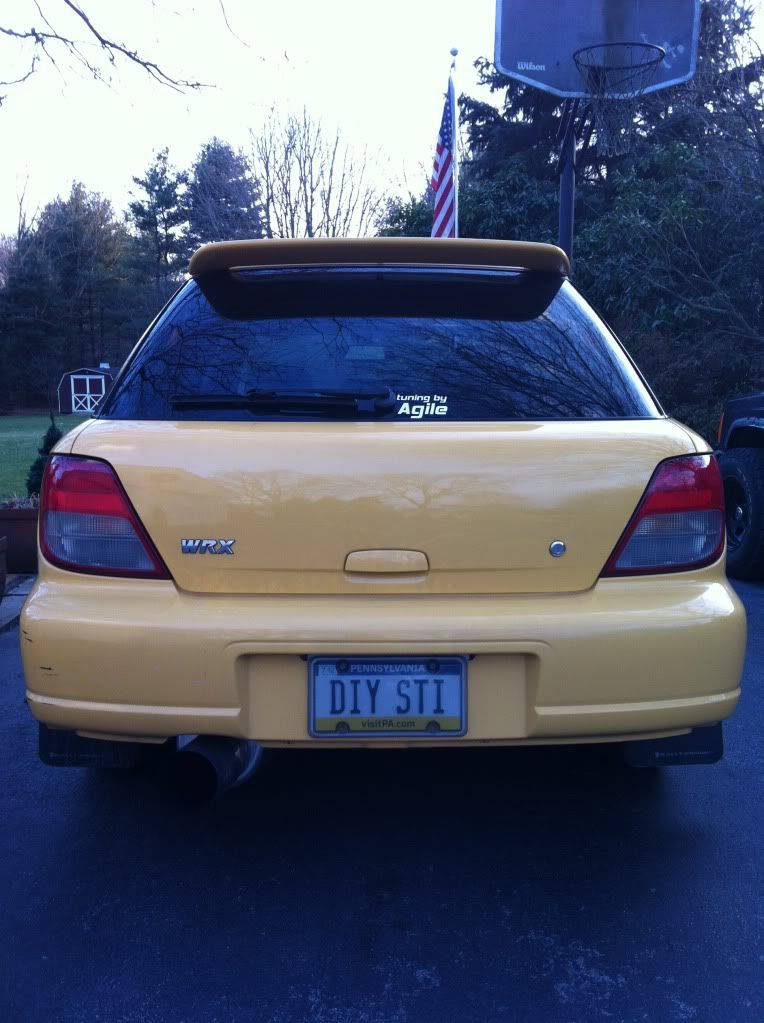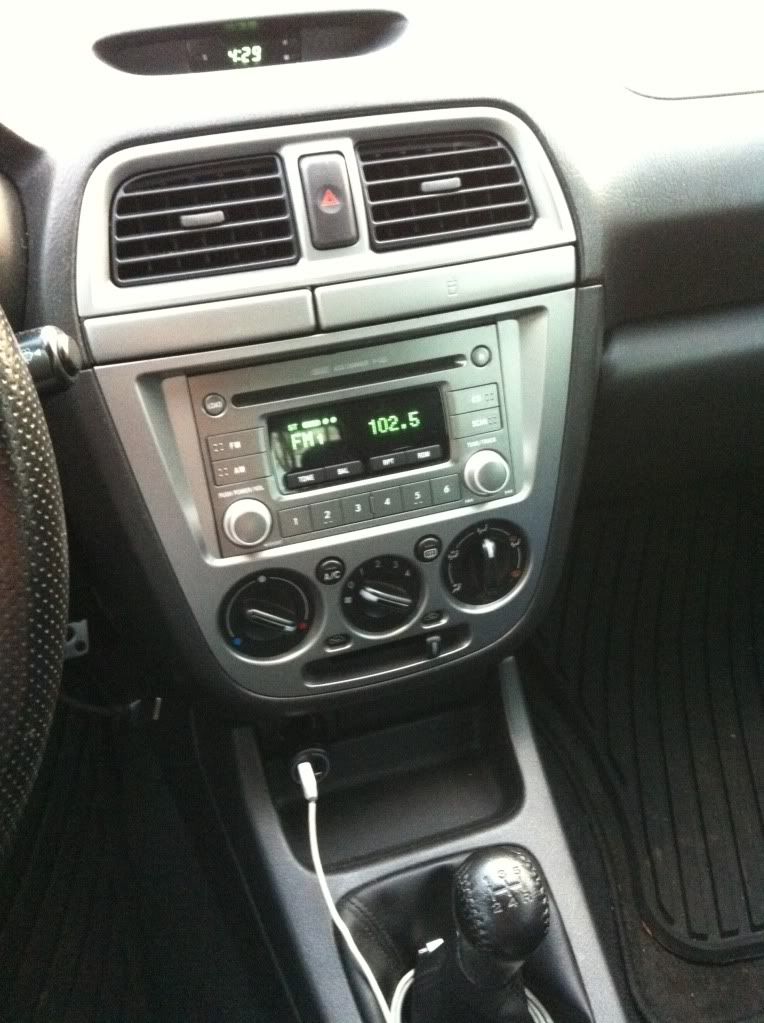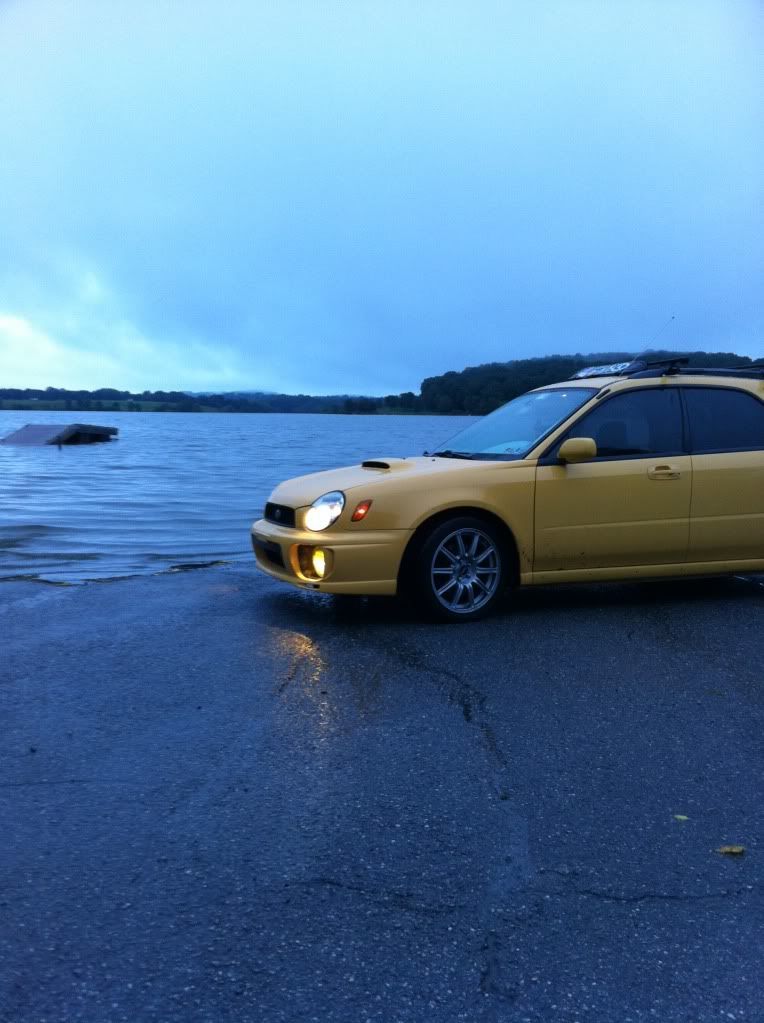 Please excuse the iPhone pictures. I can take real ones, better yet...come see for yourself!
$12,500