New Price: $4800.00
Feeler for my 98 2.5RS. I bought this car with the intention of swapping it, but now I think I would rather sell it and buy a swapped car or trade plus cash for an already swapped car.
Has all original factory options including: Front wing guard (not installed), original floor mats, factory upgraded alarm, sunroof, etc.
Specs:
Interior:
Nice interior, no rips or tears. The carpet is nice. No cracked plastics.
Cars has new kicker speakers all around with 450w amp under seat and 6.5" Kicker under seat sub. The Kenwood DVD/CD Player will not be included, but I will buy a new CD player for the car (prob Kenwood).
Exterior: Paint is great with minimal dings. Absolutely 0% rust. One of the best condition stock cars around.
Comes with 07 WRX rim with new Firestone Firehawk tires. Has 5mm spacers and 07 WRX 4 pot brakes. Also has mudflaps.
Engine:
100% stock except for a header (the original cracked). Has an auto trans currently.
The car has 207,000 miles on it and runs like it has 30,000. The headgaskets, belts, timing belt, water pump, etc have all been replaced. I have a large folder with all receipts for all work done.
Cell Pics: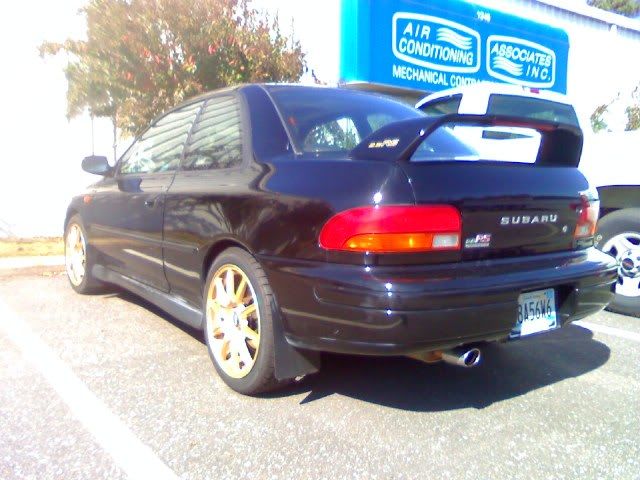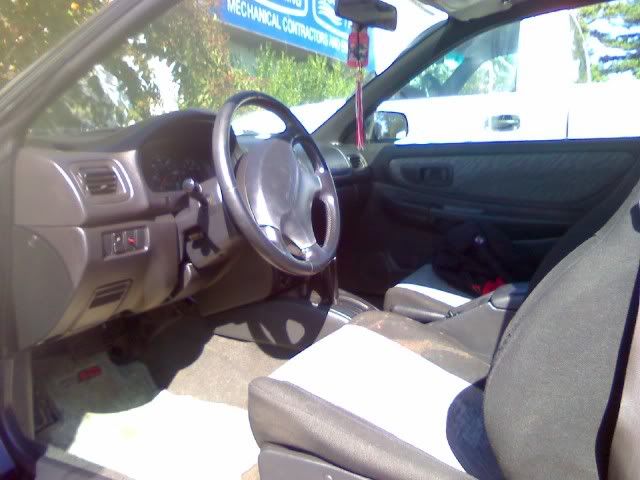 Thank you.