Keep tabs on your intake temps or your intercooler efficiency with these accurate and affordable gauges from Prosport.
The intake temp gauge is very reasonably priced, but still uses a highly-responsive premium, fast-reacting temperature sender.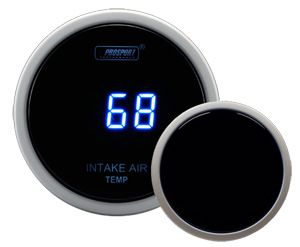 The intercooler temp gauge is basically the same thing, but with TWO temp sensors, so you can do a before-and-after comparison of the intercooler. Or, do an interior and exterior air temp. Of if you have a 350Z or something, do left and right bank intake temps. This gauge also uses the super-responsive premium senders.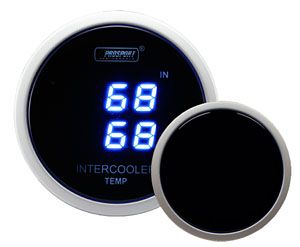 Both are available in blue LED only at this time, 52mm gauge size. Both can display in your choice of degrees C or degrees F.
Pricing and ordering is here:
Prosport intake temp gauge -- CLICK ME!
Prosport intercooler temp gauge -- CLICK ME!
--Dan
Mach V
FastWRX.com