It's a piece of pipe with one small bead around the end, so that the hose has something to slide over.
The problem is that the hose clips (not wormdrive, but just a spring loaded clip) work perfect when the hose is new and flexible.
However, the temperature/oil etc cause the hose to become hard, and then a small amount of movement to the turbo can cause the seal bewtween the hose barb and the hose to break, and the clip hasn't got the strenght to create a new seal because the hose is hardened to much.
This is the sort of hose nipple i am describing.
(Not the threaded part, just the single ridge)
This is somewhat like the stock clamp (you can see it probably won't work to well on hardeneed stiff hose.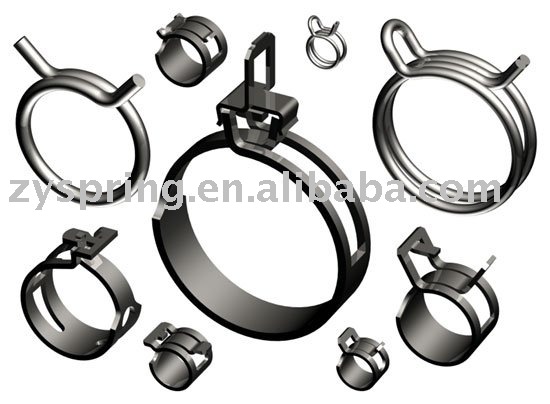 My advise would be to replace the oil return hose with some generic oil/fuel hose, and use worm drive clamps to secure it. If this hose is not the part that is currently leaking chances are it will start to sometime anyhow, and now is the time to fix it before it becomes a leak.