I've been looking forward for this product for a few months now. I saw it in action as a preview back in October and absolutely could not wait to try it out. Finally with some 50 degree weather and some free time from work I was able to. Little has changed from the old packing. It seems all that has been added is the "& Tire", the "NEW" on the packaging, and a different wheel. Sadly it looks like it can be easily confused with the old formula. I almost initially glossed over it at first.
So here's what we're working with. Over a month of rain, grime, salt, snow, and loads of brake dust.
To see how well it cleans, I only sprayed half a wheel (while cool). No prep was performed on the wheel, just sprayed on the cleaner and watched.
Right away the cleaner was lifting dirt and grime. It seemed to work faster on the tires than on the wheel.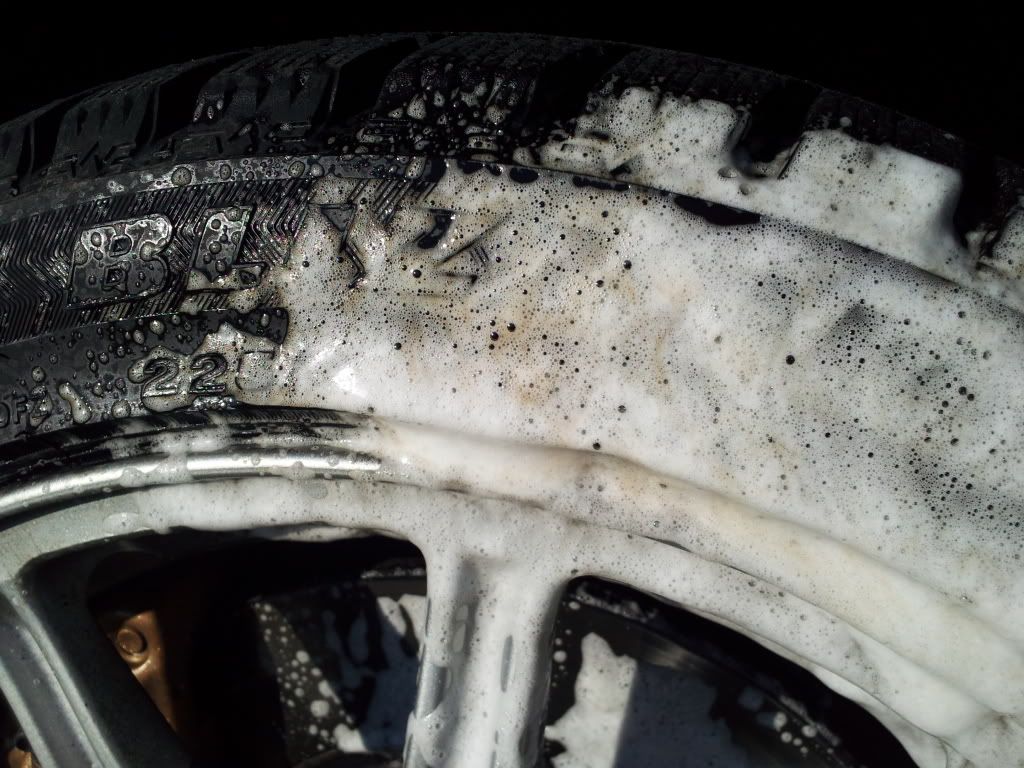 ]
After about 20-30 seconds though, it was apparent the cleaner was working just as well on the wheel.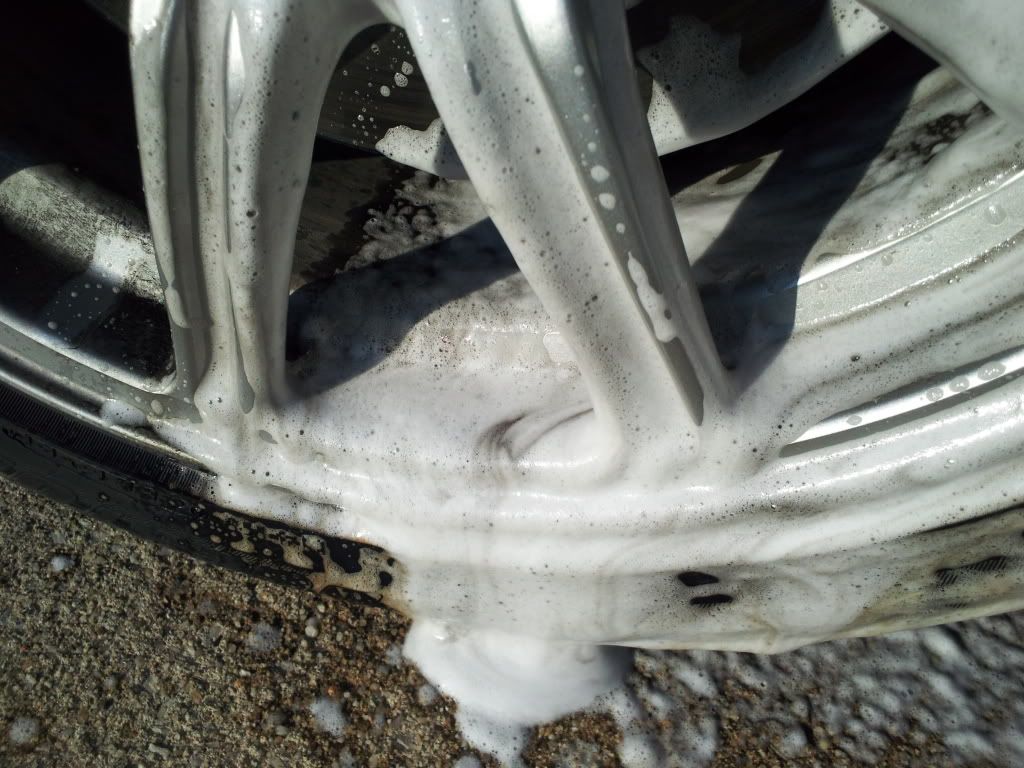 1 minute.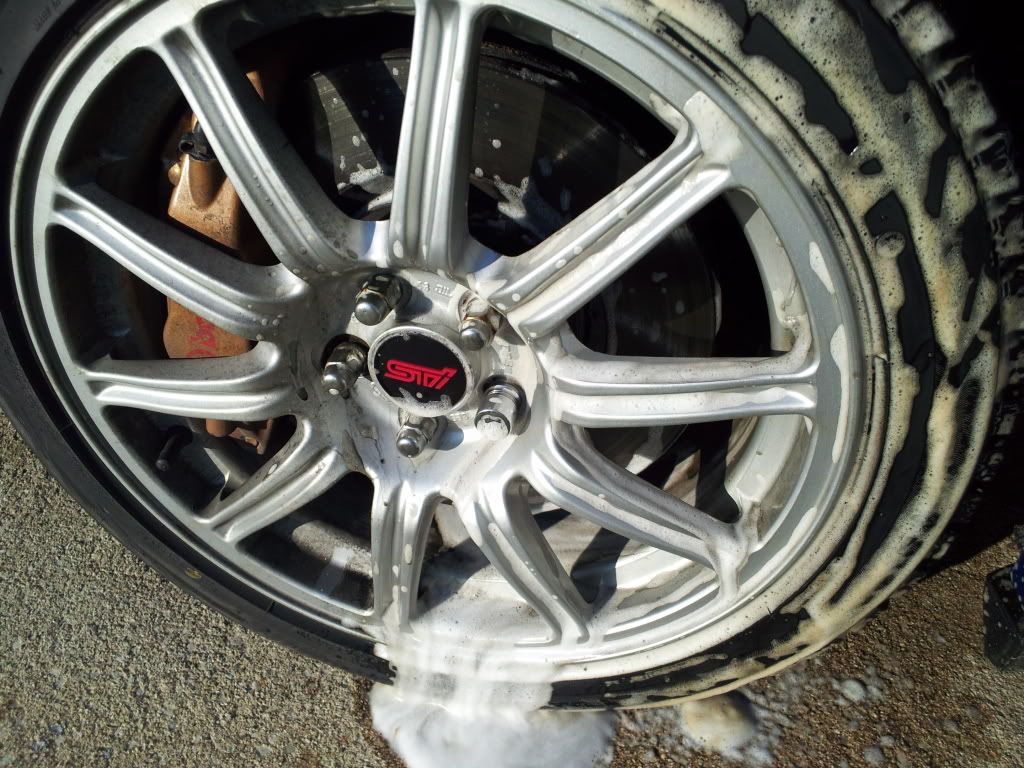 After about another 30 seconds I hosed the wheel off and took a look.
I went back and then did the whole wheel. Same procedure.
While it didn't take everything off, it sure did a damn good job considering how much grime and dirt that was on the wheel. Sure scrubbing would be needed, however no cleaner out there is truely scrub free. With proper maintenance (C'mon it's winter and I'm in Cleveland. I can only do so much) I'm sure this stuff will be a great cleaner. It already seems to be better than the previous formula and that stuff was great in my opinion.