Quote:
Originally Posted by
bacon eddy
anyone wanna give me a ballpark on how much itd be to get an 04 sti painted completely flat black

and have any of u ever seen an sti or wrx where the front grill has a pink pinstrip on the inner rim of it? How do you do that?
Plastidip the car. It will be much cheaper and is completely reversible.
Here is an Audi that did it ...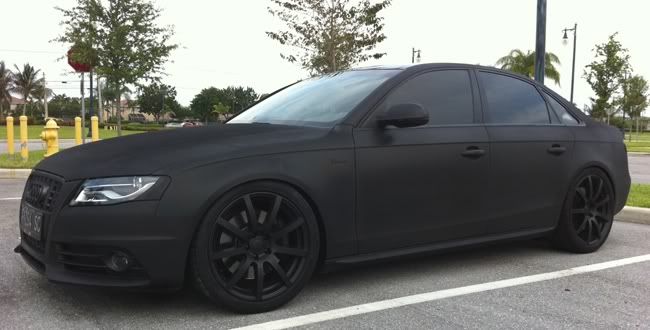 Personally I don't like the flat black look as the car looks like it only has primer but at last plastidip is reversible.