Recently I undertook the task of tracking down a hesitation issue. To be as descriptive as I can it's as if the car is being hit by gusts of wind, most prominent when cold and just cruising away (still happens at WOT on the highway). Anyway I currently have the intake manifold off and am replacing anything and just about everything that looks in poor shape.
Naturally now would be a good time to check the CTS and im kind of glad I did as the sensor was coated in a sort of sticky yellow paste. The photo below shows the tip cleaned off while the rest of the sensor is still covered in the unknown substance.
My question is, does this look normal? Never had a CEL for the CTS and besides the random hesitation, the car seemed to drive well (albeit maybe a little rich). Either way the sensor has been replaced but I was more or less curious if anyone else has come across this. Going to be sure to put subaru approved coolant and probably some conditioner in.
Engine = EJ20K, stock, 70,000km.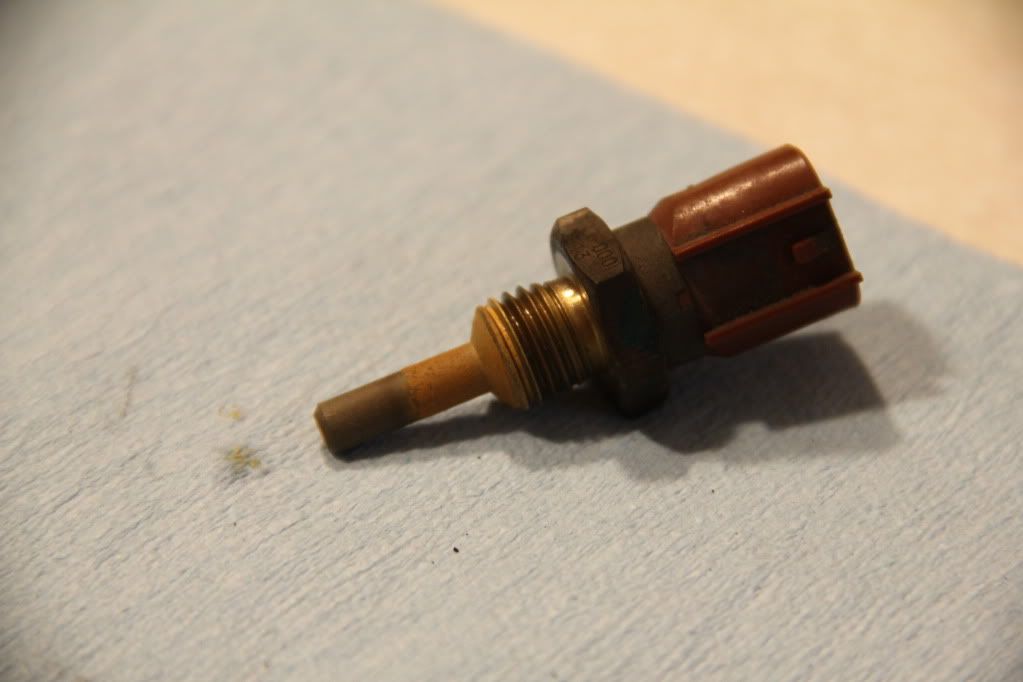 Sorry about the novel, wanted to be sure I got all the information in there.