Quote:
Originally Posted by
gobells12785
Is a full frequency signal sent to the front speakers in the stock setup?
Yes. Take a look at the tweeters when you pull out the speakers they have uF capacitors to filter out the low frequencies.
Quote:
Originally Posted by
gobells12785
whats the best location to pass 4 gauge wire in the firewall. Is there an existing grommet, or drill location?
Depends on what you consider "best". I know of 2 ways to run your power cable. Take your pick.
The way I did it in my thread.... "this is inside the drivers fender well"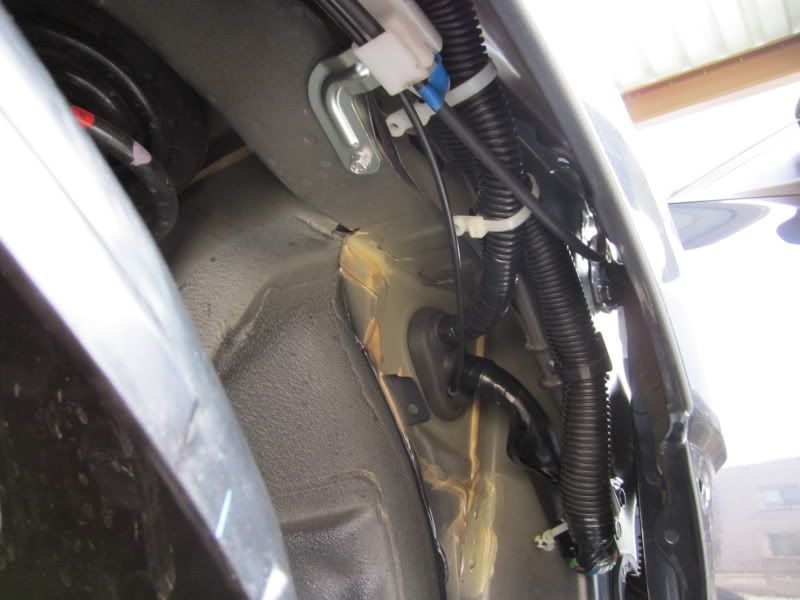 The other way is to go through the grommet on the passenger side just behind the turbo.... err... where the turbo "would" be. There's pics of the other way in here somewhere... just search the other stereo build threads.
Quote:
Originally Posted by
gobells12785
Any info would be much appreciated and thanks for understanding these questions.

and if anyone has done this install before, any advice would be awesome.

thanks

Gene
I'm working on my own myself. I just haven't gotten to the point of hooking it up yet. As for tips and trick for this thing go here:
http://www.diymobileaudio.com/forum/...processor.html
The thread can be a bit overwhelming as its over 300pgs, but there is a ton of good information on this thing in there.