First off, my car: 2006 WRX TR
I was trying to change my alternator belt, and unbeknownst to me I had the wrong belt. Napa sold it to me so I figured it was an OEM replacement (Gates belt). Anyways the alternator was as far down as it would go and the belt wouldn't fit, so I tried hammering on things a little to see if it was just stuck. Much to my chagrin I broke the piece where you tighten it, see the pic below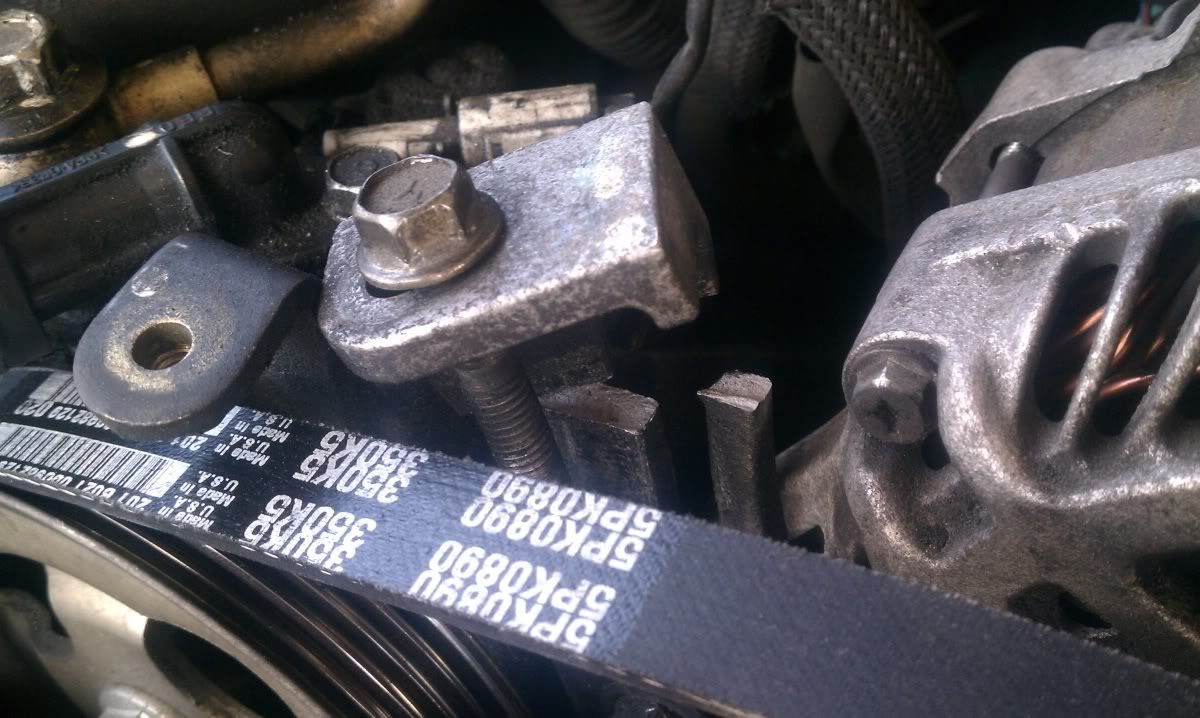 It should be noted this is the second time I've changed this belt since having the car and I had the same problems last time but somehow my father and I managed to get it on, so I just assumed this was normal until checking the forums and seeing something about someone getting the wrong belt and having similar issues. I had a 'crappy' Advance Auto belt laying around as a spare and tried it, and it slipped right on, followed by a lot of cursing on my part. If I'd just thought to try that first. Too bad I can't tighten it now.
So now I desperately need to know what I need to replace to get this back to normal. Does anybody have any insight into part numbers or what the bracket/tensioner is even called? I had no luck in the manuals or on the Subaru Genuine Parts site, but I don't know what I'm looking for. I do know it looks like its going to be an absolute PITA to change.
Think I'll be getting a rental car as I absolutely have to go to work tomorrow. I messed up pretty bad and I'm not happy about it, but you live and learn I guess. Thanks for any help guys.
PS - I know this was an idiotic mistake so if everyone could refrain from telling me all about that it would be nice