After a long time of focusing on working on the house I've decided I need to get back into detailing. Over said time working on the house I've learned only that no matter how much you accomplish there is always more to do. If you're going to start detailing again then why not start with your own car.
93 Rx7 with LS1, painted ferrari red.
The car was painted several years ago and has been maintained fairly well. The paint did have swirls throughout but not real severe. The goal of this detail was to return the paint to like new status, remove swirls, and add depth to the paint.
Process:
-Wash
-Clay
-Tape off trim
-1st step of polish was Pinnacle step 2 with orange pad and my first job using the flex
-2nd step of polish was Wolfgang total swirl remover with green pad
-Menzerna Powerlock applied via machine and allowed time to cure
-Hand apply Autoglym HD
-Adam's VRT for tires and front lip
-Wheels were previously coated 2x with Prima wheel armour before going on the car
-Carpet was previously steam cleaned to perfect condition
-Door/Trunk/Hood jams spritzed with Prima Aquos spray wax to add slickness
-Exhaust lightly polished as maintainence
Before:
Certainly not in bad shape, just needed to be perfected for added depth and gloss.
Swirl shots: I had a difficult time capturing the swirls on camera. In the following pictures you can see that the paint is lacking depth, which is due to the swirls on the surface of the clear.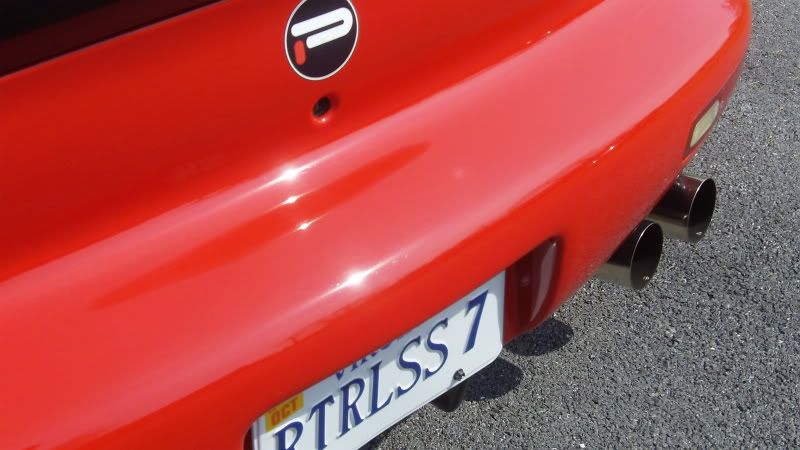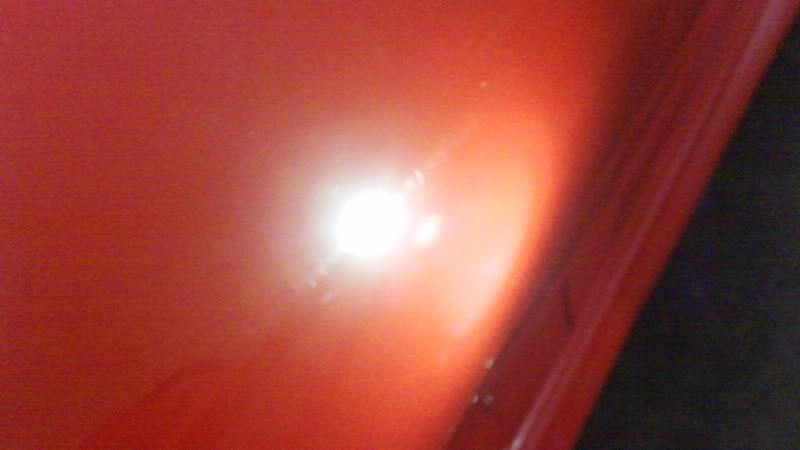 Afters: You can see that the reflection of the sun is a lot clearer.