Hello nasioc,
I have a completely stock subaru STI with 82,000 miles on it. It's never seen the track so it has been babied for a while.
MODS
-Kartboy shifter bushings front/rear
-Kartboy Sort shifter
-Rally mud flaps
Bads
-Needs alignment along with new tires
-Front bumper needs remounting but has been fine since.
-The left corner of the hood has a small dent about the size of your thumb
-other than that the car runs excellent, jus traveled a good two hours and iwas getting 25mpg which is really saying something about the condition of the motor.
I'm located in Los Osos, CA
15,500 obo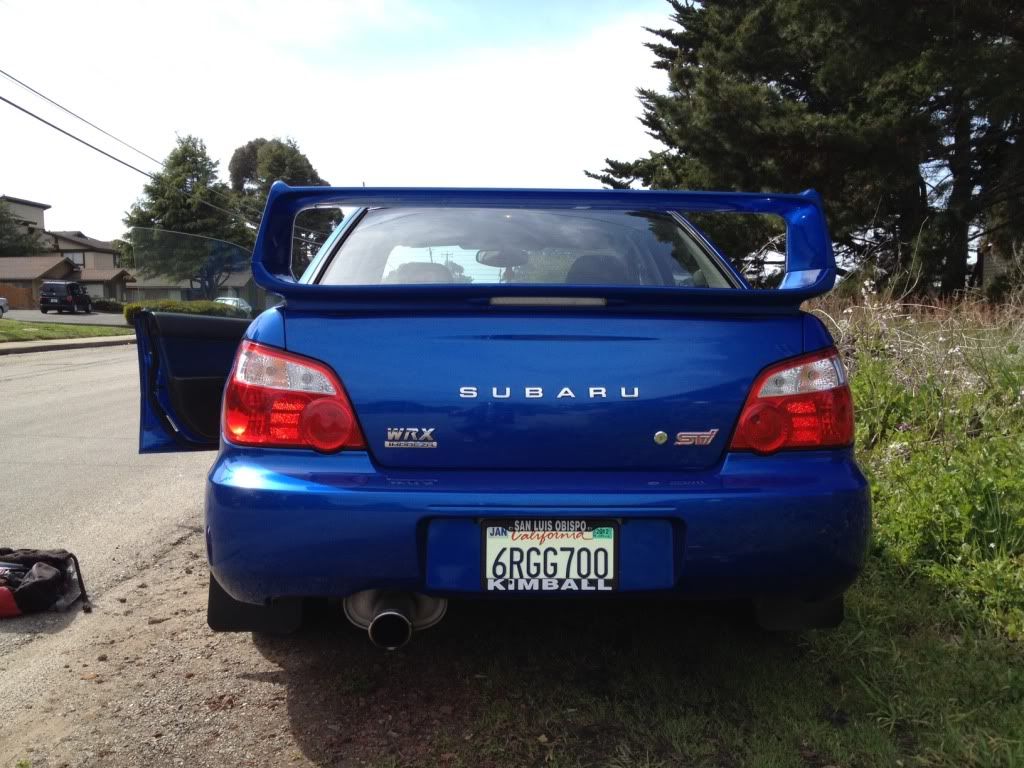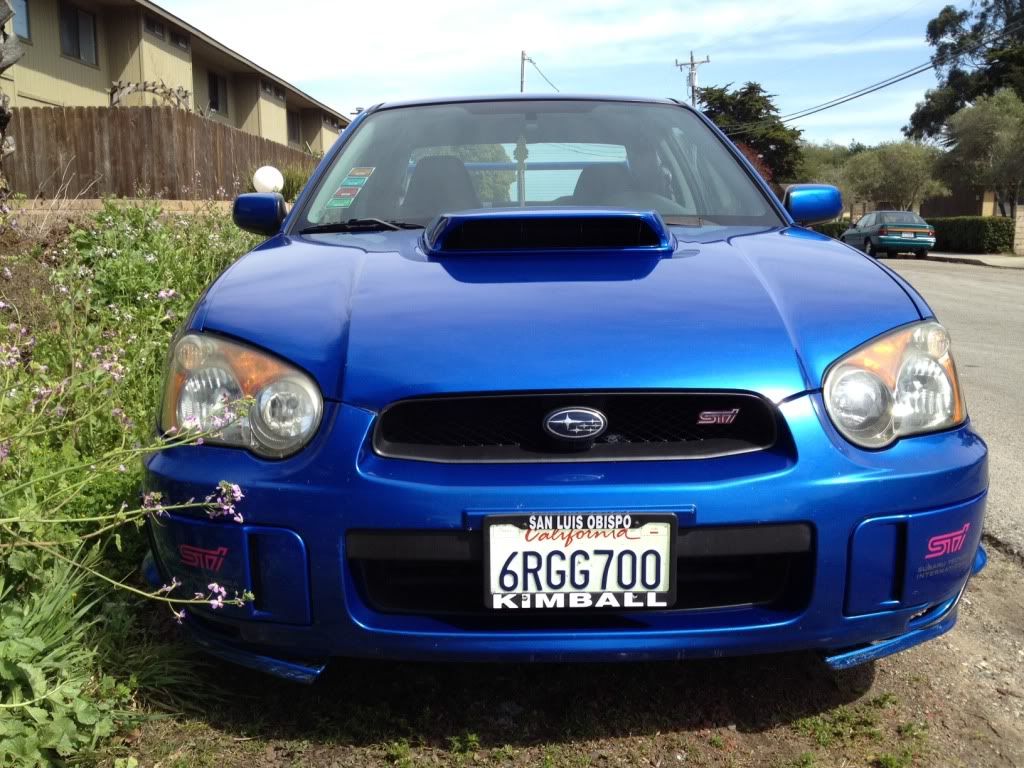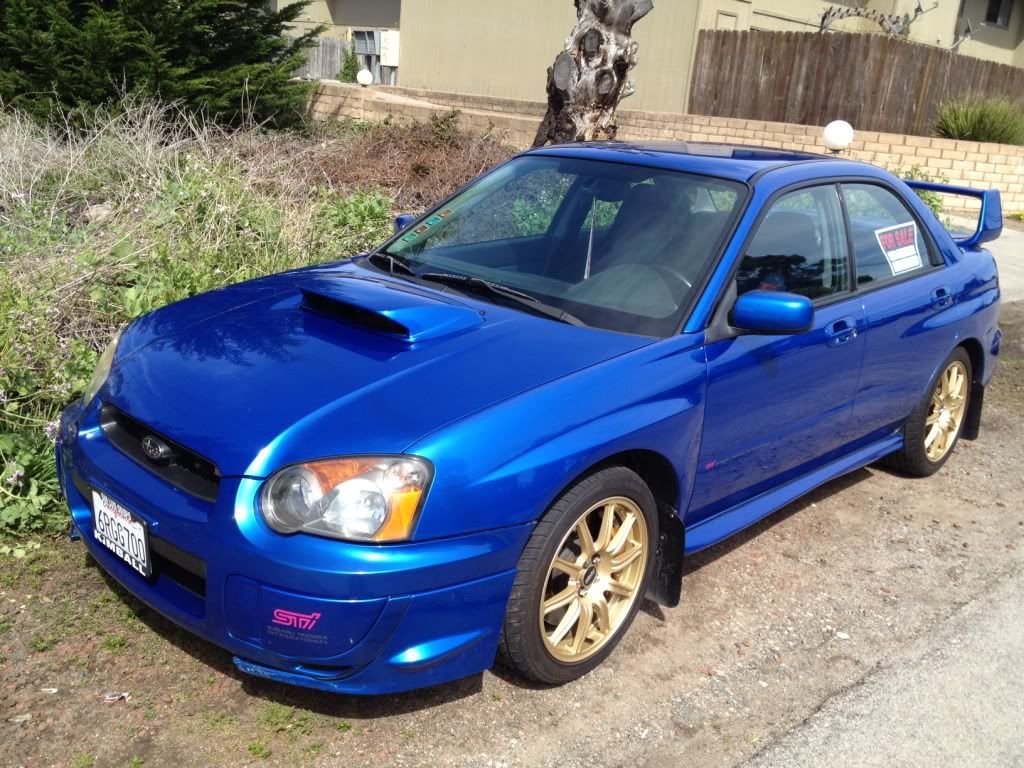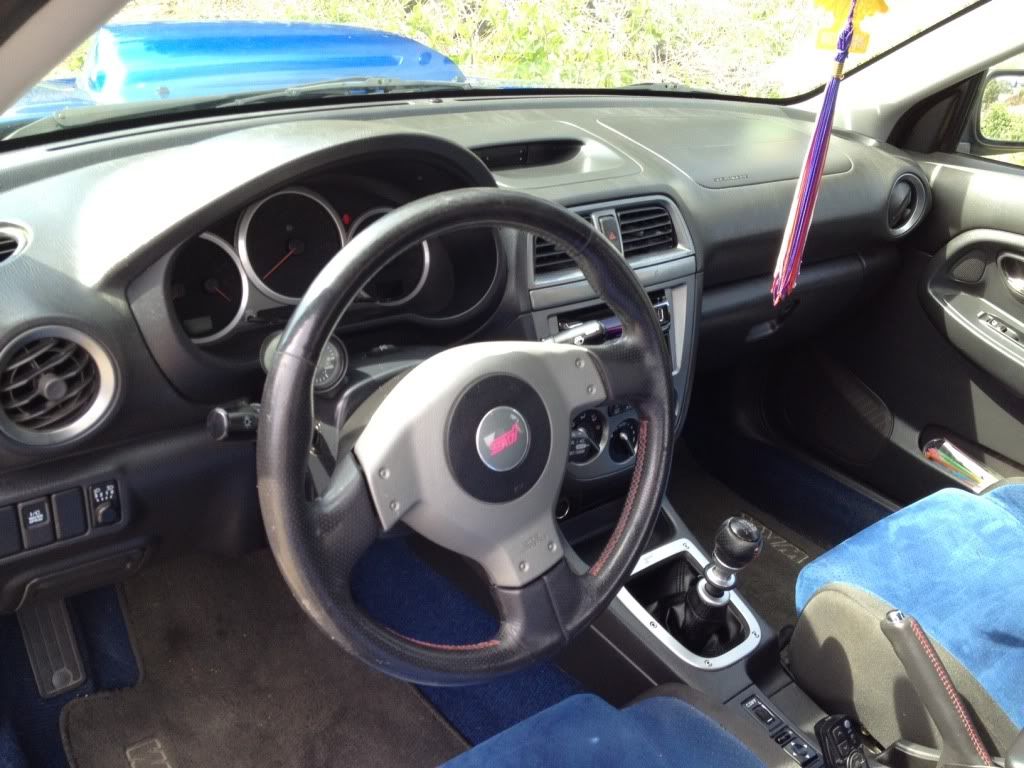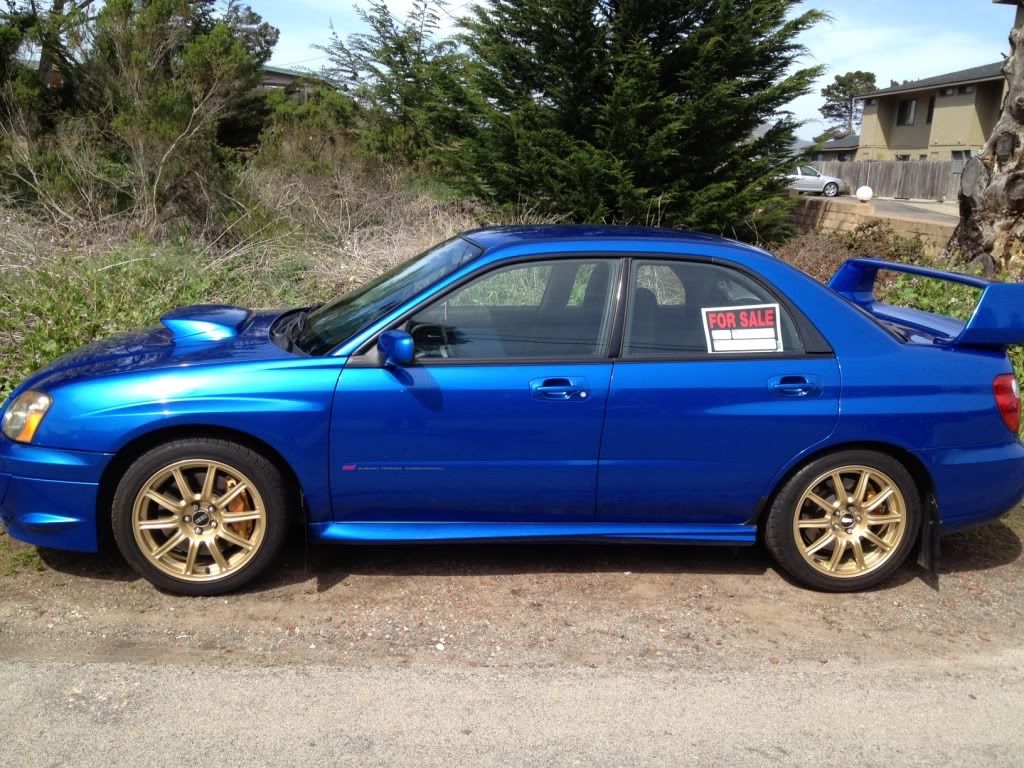 [/IMG]