I am currently attempting to swap over my wiring bulkhead. It appears (with some conversation and picture swapping with Supermoose) that I have gotten a SUPER old (~1992) bulkhead harness. And while MOST of the plugs I need are here, some are not. Keep in mind this harness is about 75% installed, and the old harness is only good for parts.
Heres where I realized the differences:
Old bulkhead had 3 main grey plugs that connected to engine harness. One coming through firewall to back of engine. 2 coming through fender under engine fuse box to side of engine.
New bulkhead has only the 2 wires coming from under engine fuse box.
Where the old bulkhead harness came through the firewall with 3rd main grey engine harness plug, it also had this 6 pin transmission plug:
(dark grey is transmission connector, light grey is 3rd engine plug (OLD BULKHEAD))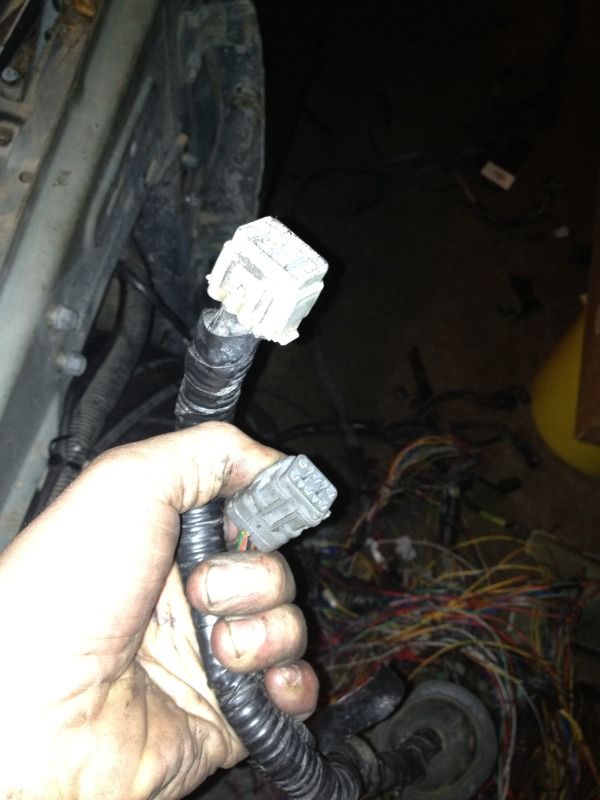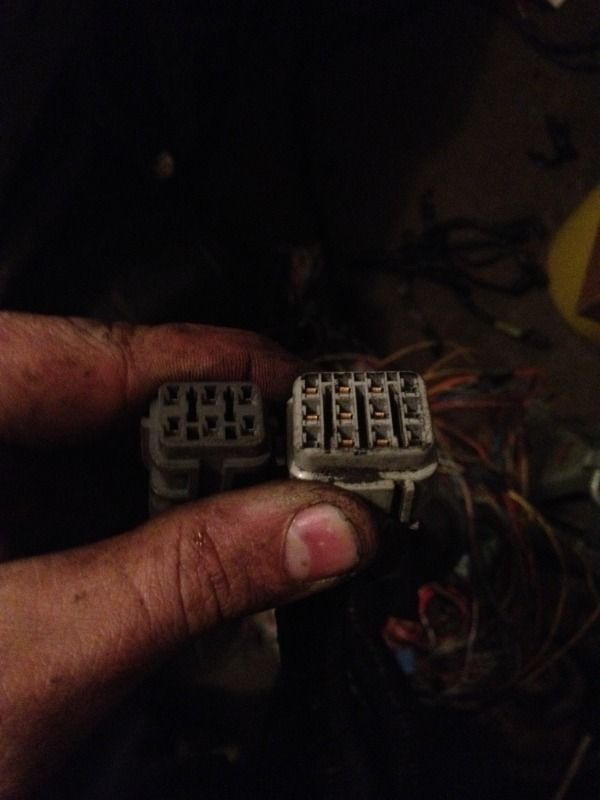 That connected to top of transmission here: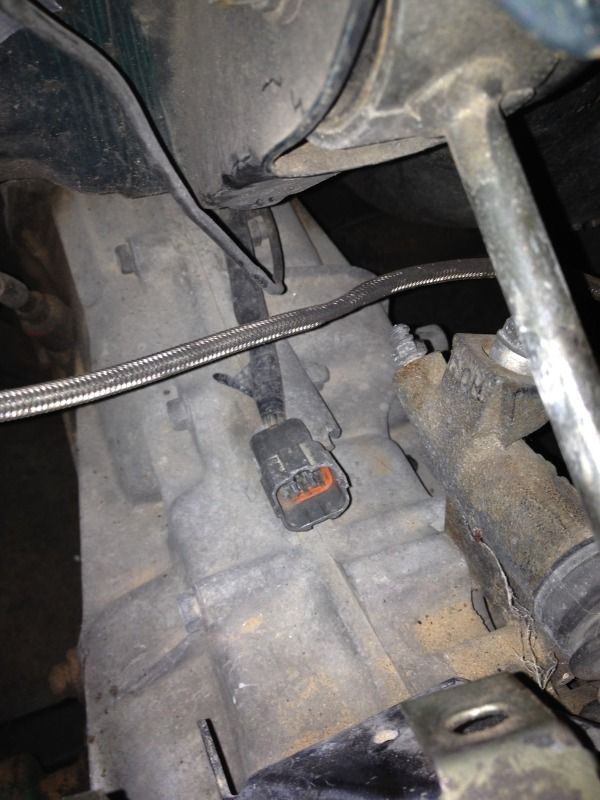 New bulkhead does not have EITHER of these plugs.
Does anyone have any ideas? Suggestions? Wiring diagrams? Anything that would help? I'm sure there are more differences that I haven't noticed yet. I haven't even gotten the motor in the car yet. I'm thinking I am going to have to cut that transmission/engine plug off the old bulkhead and splice to new bulkhead, but I would like a diagram to know where these wires run.