A 700hp engine in a K1 Attack kit car? Does this seem like a death wish to anyone else? Not to mention an un-credited copy of someone else's design?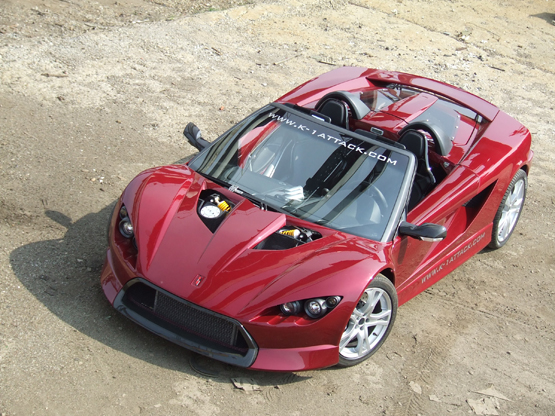 I don't think Tushek Supercars in Slovenia, originated the K1 Attack. K1 Attack was from K1 Engineering, in Slovakia. They are two different countries, that don't even share a border.
Car&Driver Specialty File: Build Your Own Supercar: K1 Attack
Slovakia was formerly half of Czekoslovakia. Slovenia was in the former Yugoslavia.
Additional note: the URL on that pictured K-1 lapsed registration earlier this month, and is pending renewal or deletion. I wonder if Tushek has acquired K-1 Engineering and it's resources.