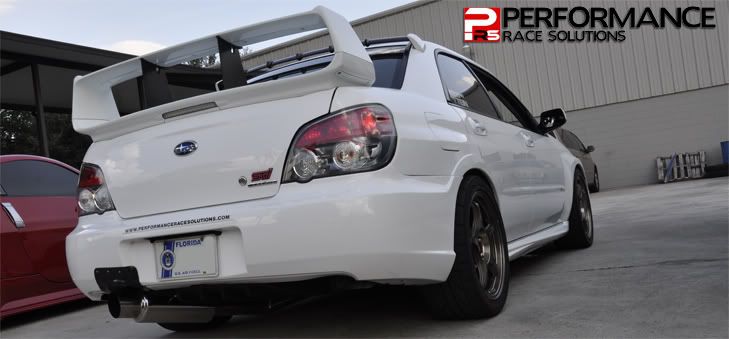 Competition Clutch specializes in manufacturing sport compact performance clutch and flywheel products designed for virtually all levels of the industry. From street driven vehicles to dedicated track cars (and everything in between), Competition Clutch is guaranteed to have the right setup for your needs. Competition Clutch proudly provides state of the art clutch and flywheels assemblies for some of the fastest sport compact race cars in the country, including a number of the most recognized industry icon vehicles. Competition Clutch is strictly dedicated to the finest materials, workmanship at some of the most competitive pricing in the industry. The kits listed below are available as a complete clutch kit or a clutch and 13.47lb lightweight flywheel
SPEC clutch kits for the 02-05 WRX are some of the highest quality performance clutch kits on the market. SPEC makes a high performance clutch option for you; whether your WRX is a bone stock daily driver or a fully modified track beast.
Every SPEC Clutch kit features:
High clamp pressure plate
High torque sprung hub and disc assembly
Bearing and alignement tool kit
SPEC Mini Twin Clutch Kits are some of the best high performance, heavy torque holding multi disc clutch kits on the market. SPEC Mini Twin kits for the 02-05 WRX are unique in that pedal feel and feedback can be adjusted for cars that make less power (400-600hp). Choose the kit that best suits your needs below. Each kit includes the clutch/pressure plate assembly, flywheel, and alignment tool. If you need your clutch fast, simply call or email and we will arrange expedited shipping for an additional cost. Please note that these clutches are not intended to be used for daily driven cars and are designed for high performance racing and competition applications only. Mini Twin clutch kits are also not recommended for 02-05 WRXs with the stock transmission, and if you have tried running 800ft/lbs on the stock gears...you already know that.
Clutch Masters has made a name for themselves with quality and value in performance clutch kits for both the street and the track. No matter how much power your engine makes, you aren't going anywhere if you can't get it to the ground. Clutch Masters FX series clutch kits offer multiple stages of holding power so you can be sure there is an application perfect for your needs. All Clutch Masters FX performance clutch kits include a clutch disc, alignment tool, pressure plate and all necessary replacement bearings.
The Perrin short shift adapter allows you to convert your existing stock 02-05 WRX shift lever and mechanism into an adjustable short throw unit. The throw can be adjusted from stock to a variety of custom shift throw lengths. By retaining the stock lever, the comfortable feel of an OEM shifter is retained. Perrin includes a set of their shifter bushings to turn your sloppy stocker into a precision shifter!
Installation of the shifter adapter is extremely quick. Pop off the knob/boot, undo a nut and bolt, pop out bushings, install the Perrin WRX Adapter with bushings, tighten up, and reinstall boot/knob! In roughly 10min of work anyone with a basic tool kit can install the WRX adapter.
The Cobb double adjustable shifter gives you the ability to control both the height of the shift knob as well as the length of the shifter throw! Designed using CAD technology, the Cobb billet shifter body is CNC machined from 6061 aluminum. Steel socket head screws are set in a counter bore for a flush mount and provide tremendous clamping force to firmly hold the upper and lower slider shafts in place. This design allows easy independent adjustment of shift knob height and shifter throw length, while being strong enough to stand up to rowing through the gears during performance driving.
CALL OR PM FOR AWESOME PRICING
Performance Race Solutions
407-878-5870


[email protected]




[email protected]