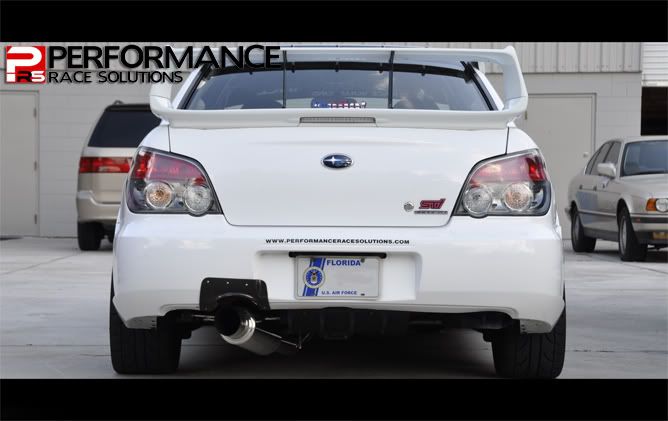 Wideband Air/Fuel & Boost in One Gauge!
New from AEM Electronics is their Wideband FAILSAFE Gauge. The Wideband FAILSAFE Gauge is a UEGO controller with an internal boost sensor, an internal data logger and a full color Organic Light Emitting Diode (OLED) display. It includes technology to activate a failsafe strategy in the event AFR falls outside of a user-defined operating window. If the AFR falls outside of the set operating window, the Wideband FAILSAFE Gauge triggers a user defined output function that can save an engine from catastrophic damage.
In addition, the system contains an on-board data logger for logging over three hours of data recording (20 Hz per parameter) of AFR, RPM, boost, alarm, and others. Data logs can be downloaded for viewing in the new AEMdata software. Once installed, users connect to the gauge via a USB port and use the supplied software to log an engine's safe AFR operating range, set minimum and maximum AFR ranges, alarm mode, time delay strategy, failsafe strategy and gauge display configuration.
Defi's Red Racer series gauges will reward you with their great response and reliable readings. The gauge faces are a stealthy tinted black when the power is off. Fire up your car and enjoy Defi's signature sweeping ceremony as the gauges light up bright red. Defi Red Racer gauges are standalone gauges as they do not require a Defi-Link Control Unit for use. The temperature gauge can be used for water or oil and the pressure gauge for fuel or oil. The Racer series are smaller, less expensive, and don't require a control unit but still have the aggressive styling and accuracy that Defi is known for. These gauges are 52mm and display in US measurement units.
Looking for the benefits of the Advance ZD display without purchasing gauges separately? Defi has package the ZD with the Advance control unit and several sensor sets allowing you to monitor functions at a great price. The Defi Advance ZD Display is a high intensity OLED monitor which will allow you to monitor several Defi sensor functions at once in an easy to read manner. With several layout options to choose from, you can tailor the displayed information just how you like. The ZD can display and monitor: water temperature, oil temperature, oil pressure, fuel pressure, and exhaust gas temperature. This display works in tandem with your Defi Advance BF gauges or just the sensors themselves. This is a great tool for drivers who prefer to get all the information about their car in one glance opposed to several gauges in different locations.
The Innovate Motorsports Digital MTX 52mm wideband is the best choice for accuracy and speed. The award-winning DirectDigital technology is faster and more accurate than common wideband gauges and is now more affordable! In addition, the gauge features a water resistant casing, interchangeable face plates and bezels, and 2 fully programmable linear analog outputs for use with aftermarket engine managements systems and dataloggers! Innovate set this one up so it can display lambda or air/fuel ratios for most common fuels, not just gasoline! Gasoline, diesel, methanol, E85, and propane will all display correctly when the gauge is set for them. Diesel owners will appreciate that in diesel mode, it will show AFRs as lean as 99.9:1. Other fuels are displayed from 0.5 to 1.52 lambda - 7.35:1 to 22.4 for gasoline, for example. Each kit includes a Bosch O2 sensor, 52mm MTX gauge, sensor cable, sensor mounting bung, a cable to connect to a laptop, and a CD.
We Have Pods For Any Install Needs!!!
CALL OR PM FOR PRICING!!!
407-878-5870
[email protected]
[email protected]