Hi all,
My previous subie in Vancouver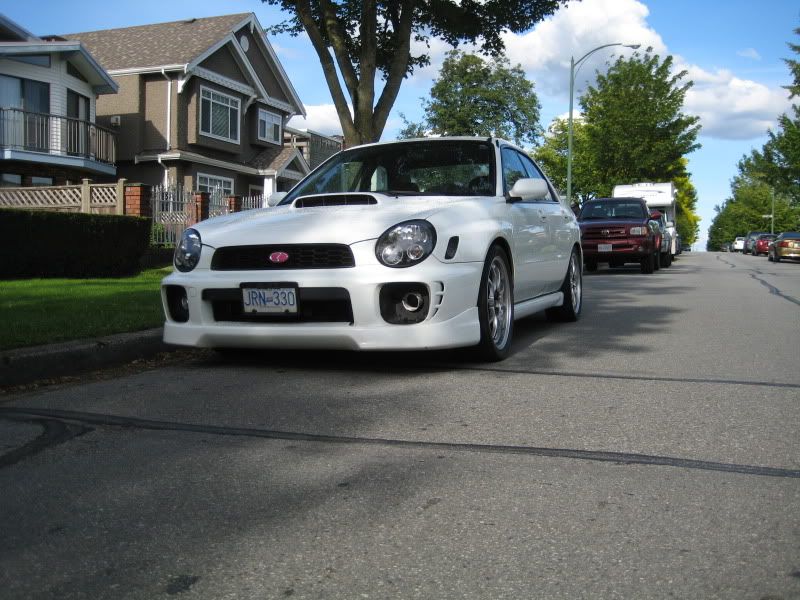 I brought my STi to the track for the 2nd time and she held up under the heat.
Place: Guangdong International Circuit, China
Event: Lapping Day/Time Attack (April 18-19, 2015)
Temperature: 28-32 degrees Celsius
Crossing the border (Hong Kong to China)
Pit shots of my budies and myself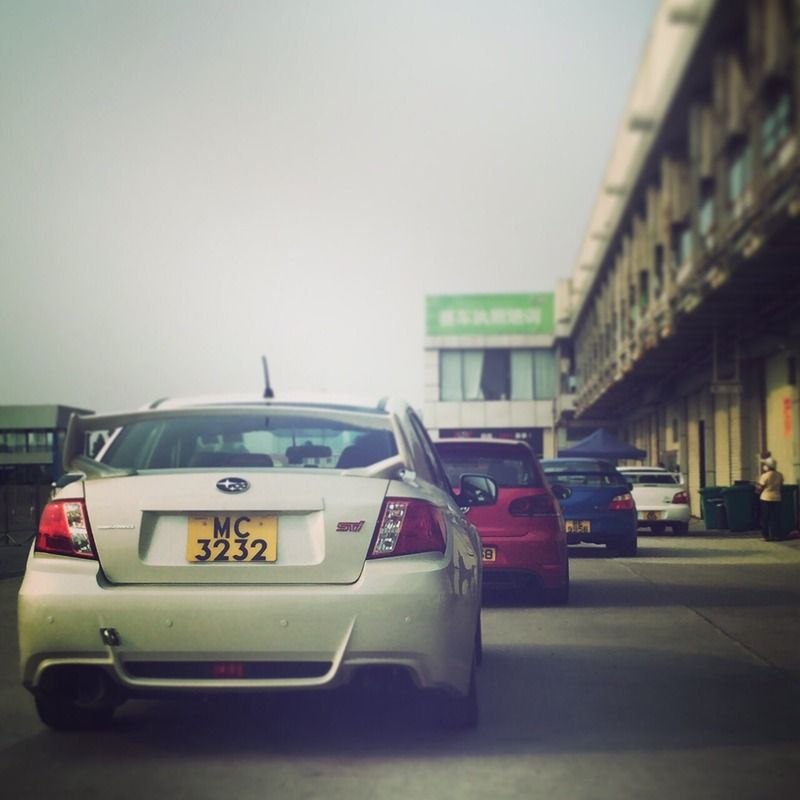 Lining up for group photo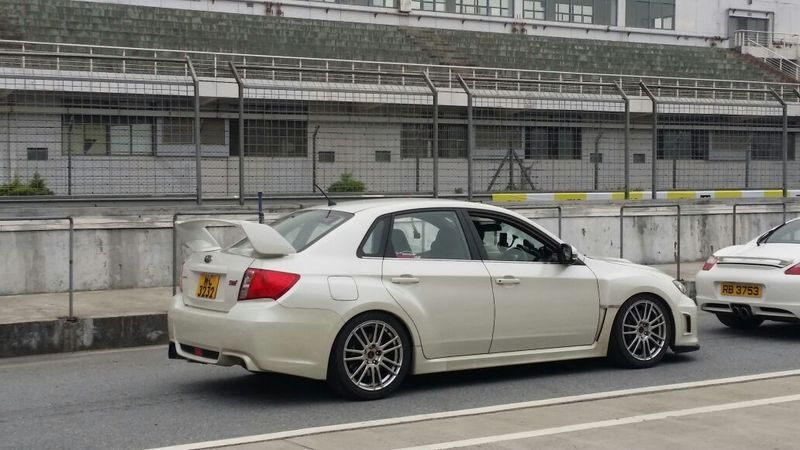 Opportunity to clean up all the wheels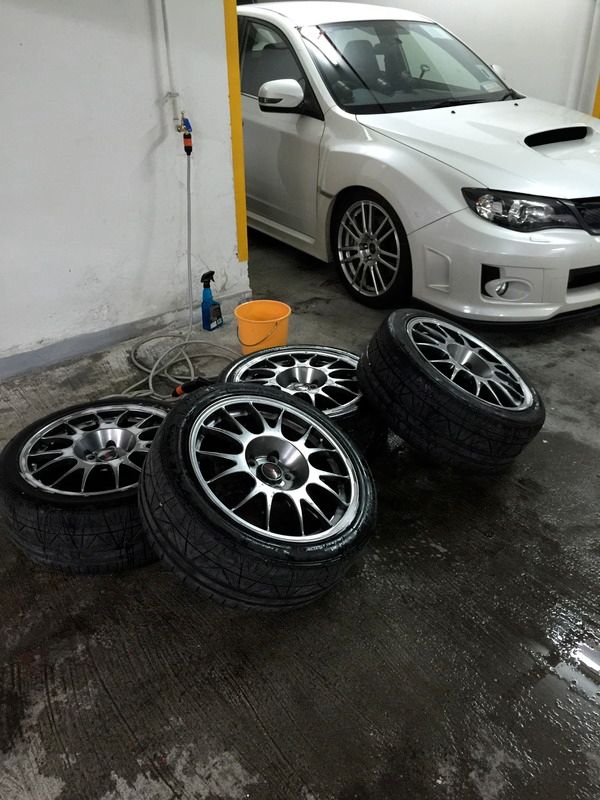 Blitz Oil Cooler Kit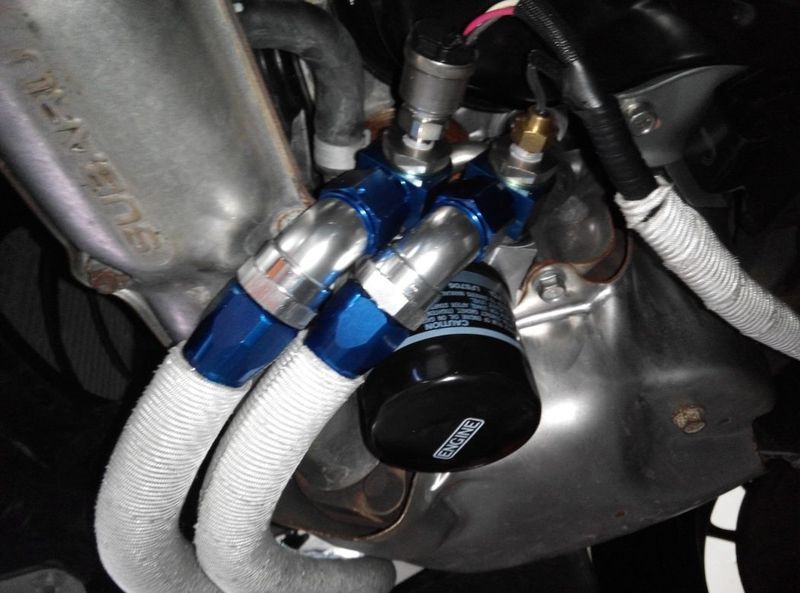 JDM Recaro to keep it OEM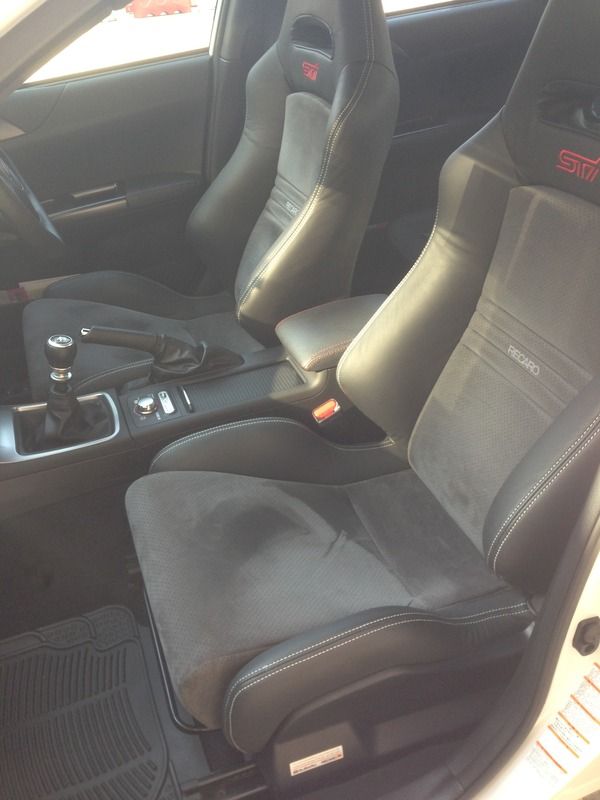 Here is video of my lap
https://youtu.be/8tHydtuptNA
For reference, low 1:3x is considered pretty fast on this track. Heavily modified Type-Rs (FD2) can hit high 1:2x with a very good driver. If I can shave off another 4 seconds next time I would be pretty happy.
Mod List:
Tomei Extreme-Ti
RCE Tarmac Zero
RCE F/R swaybars
Whiteline F/R endlinks
Whiteline roll center kit
Whiteline steering rack bushings
Whiteline comp-c top hats
Stoptech slotted rotors (Front)
SS lines
Hawk DTC70 (Front)
Motul RBF660
Motul 300V
Toyo R888
Damd steering wheel
Defi BF boost, oil temp, oil press
STi Recaro seats
Zerosports I/C splitter, radiator shroud
PS: Hopefully I can gather some action shots from the photographers who were out shooting...
Cheers,
Kimutaku