I'm moving soon and i need to offload these, as i don't think i will ever need them again.
***downpipe sold***First up is the stock turboback from my 06 WRX. I estimate the exhaust saw ~40k miles in the southeast, no significant rust or corrosion. Incl. stock turbo heatshield. Asking $50.
***downpipe sold***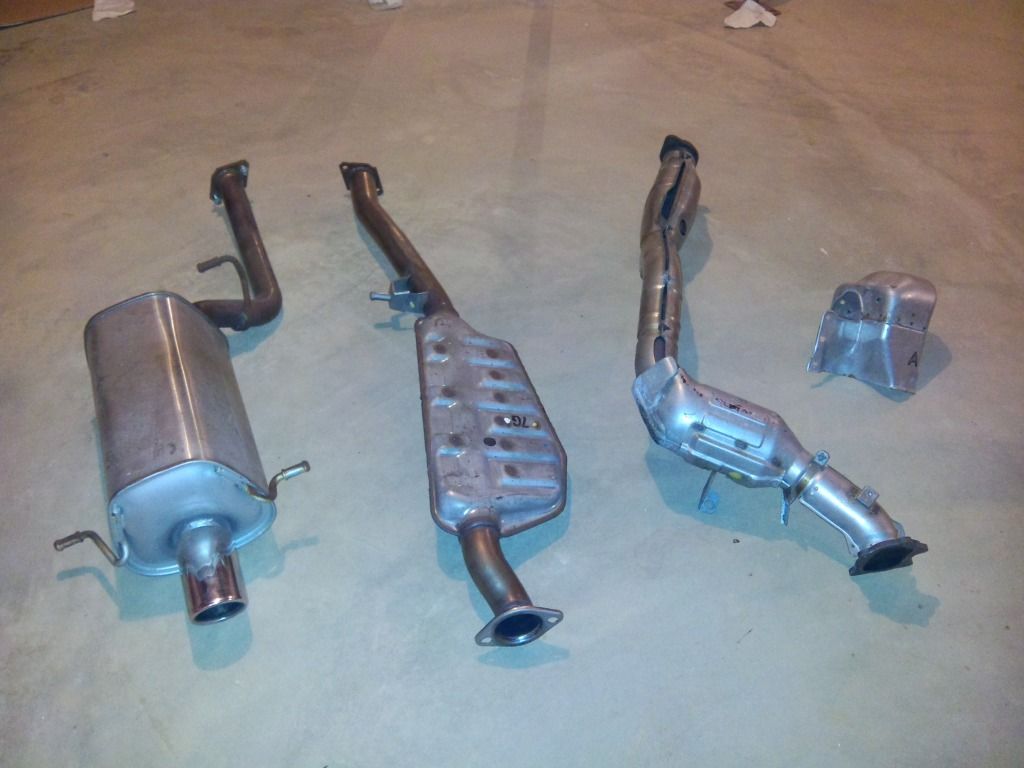 Next is a set of BC Racing BR Coilovers. These have seen many, many miles...probably 50k. They are not in great shape. Mechanically they are sound, but could definitely use a rebuild and new springs. Asking $200.
****pending sale****
Neither of these are worth shipping to me, so local pickup only. i can meet anywhere within a few miles of the tollway or 7 between Tyson's and Leesburg, or somewhere out towards Winchester.