Ok, so i feel this is more of a electrical issue now then a Solenoid issue.
I have recently just finished my 02 wrx rebuild, i bought this car previously modified and having issues. So i rebuilt it and changed the set up of the car. Now everything on the car is great besides the car will only run 8-10psi (wastegate pressure) im having it tuned by Clark Turner thru a Accessport and a Grimmspeed EBCS. The car previously was tuned with a APS Unichip and a apexi avcr, and when checking the wastegate solenoid power and signal wire both read 12v. When only one should have, so i pulled the ecu back and looked at the wiring and found that the Unichip wiring looked like this: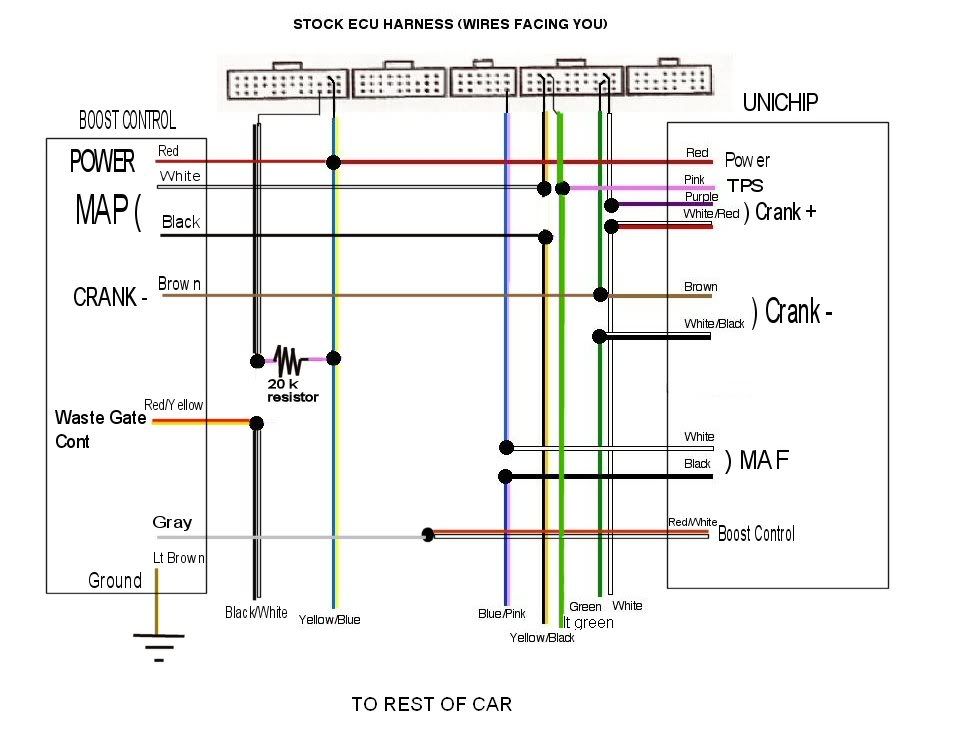 Now even though the Unichip and apexi avcr was removed the wastegate signal wire was still connected to the 12v source. So i disconnected it from the 12v source and rechecked the voltage, and sure enough the voltage read like they should. But still my solenoid would still not work and im still suck with wastegate pressure.
Ive tried 2 grimmspeed solenoids, and one AEM, ive even gone as far as direct wiring the signal from the ecu for wastegate directly to the solenoid and i still have no response from the solenoid.
Im out of ideas to try and honestly dont know what else could be wrong, The turbo will free boost if the wastegate vac line is pulled so i know the turbo and wastegate are fine. Ive boost leak tested it and fixed what leaks i could find. If anyone has any insight or help me brain storm id greatly appreciate it.. Thanks for viewing.
Also this is my orginal thread in the matter when i thought it was just a bad solenoid, but clearly there is other issues here.
http://forums.nasioc.com/forums/show....php?t=2363992