Bill,
(this is a continuation of the problem I posted in the
APv2 beta maps thread here
)
Finally had time to gather new data, including 3rd gear pull with A/F learnings.
Posting the log text isn't very readable - if you need to see the full logs let me know and I'll email them or the excel sheet.
#1 below
Driving the same route as last time (flat, freeway), 3rd gear pull, and beginning of 4th (uphill, not shown here).
Both look stable, although
underboosting
by about 2psi. Interestingly my IAM has worked up to 15 since last week when it was 9 - temps here have been 10-15F cooler (today about 60F?) if that may be a factor.
#2 below
Exited, turned and came back downhill, did a 2nd on the on-ramp (downhill) which showed
massive
overboost
(20psi before I let off!)
,
#3 below
Right after, third gear (downhill), which
overboosted to 18.5psi
, then quickly
bounced down to ~8psi and stayed
there, even though WG duty climbed up to 78%?
#4 below
Right after, 4th gear (downhill), shows same behavior as last week (uphill) - overboost to 19psi before I let off.
I'm a bit worried about my engine at this point with this level of overboost.... any ideas what the problem might be? WG solenoid? Boost control logic? Or consistency that v2 logic might fix?
Thanks in advance for any help here,
Tom
AP V1, newest Stg2 91 base map (on 92 oct WA gas), Cobb catted DP, silicone IC hoses, STI UP. 67K on the car, stage 2 since about 2005.
(#1) 3rd gear pull, stable, underboosting a bit
(#2) 2nd gear overboost to 20psi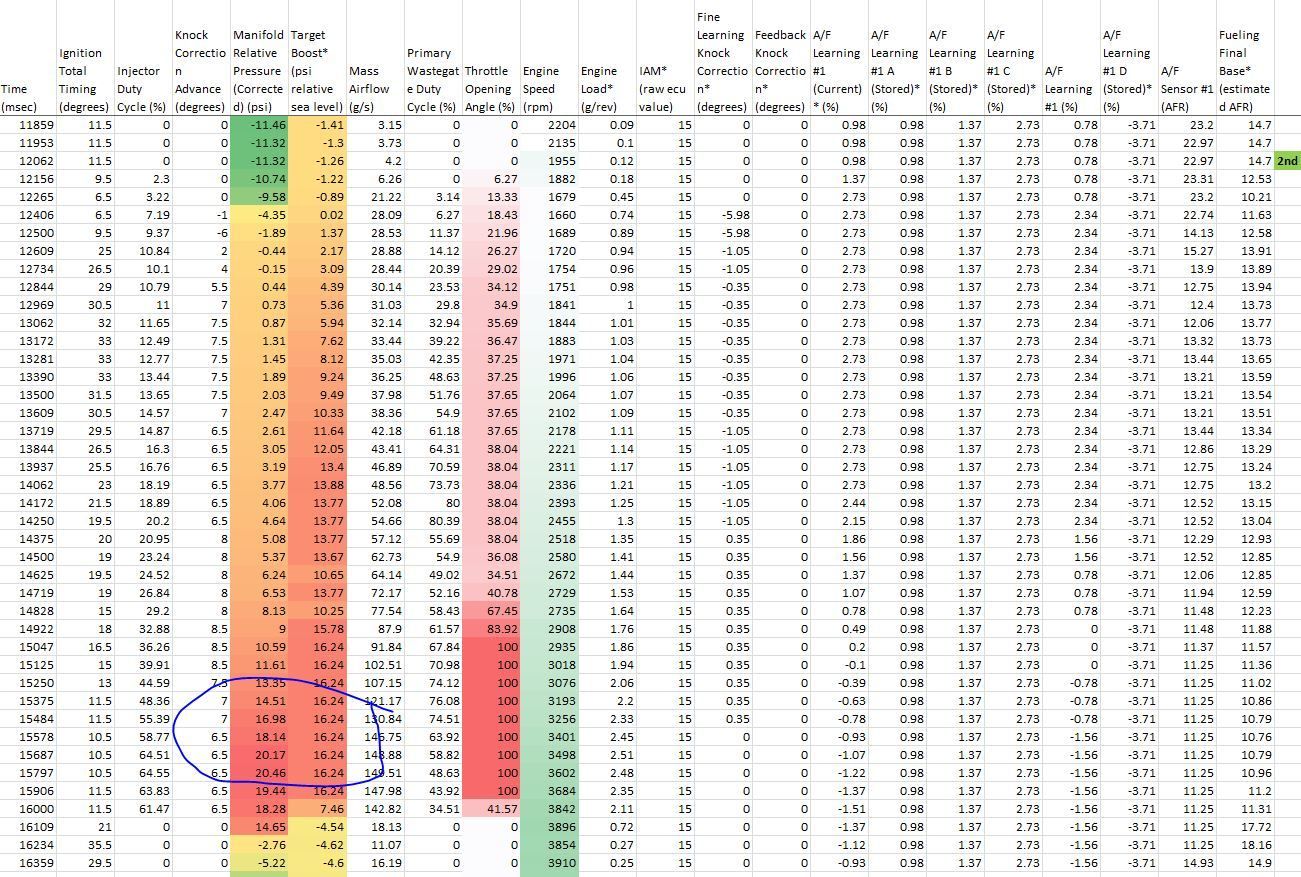 (#3) Third gear, spike to 16psi drops back to ~8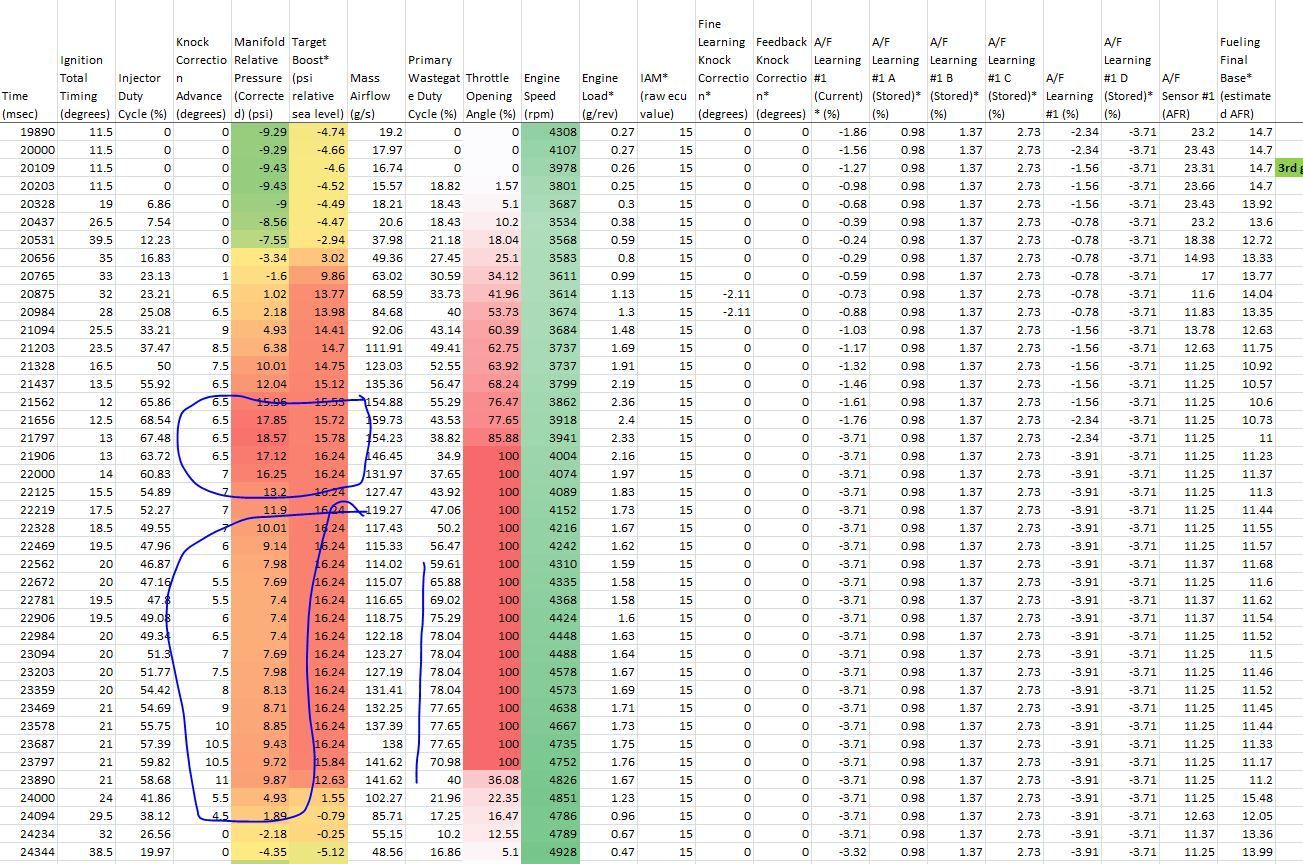 (#4) 4th gear, overboost to 19 before let off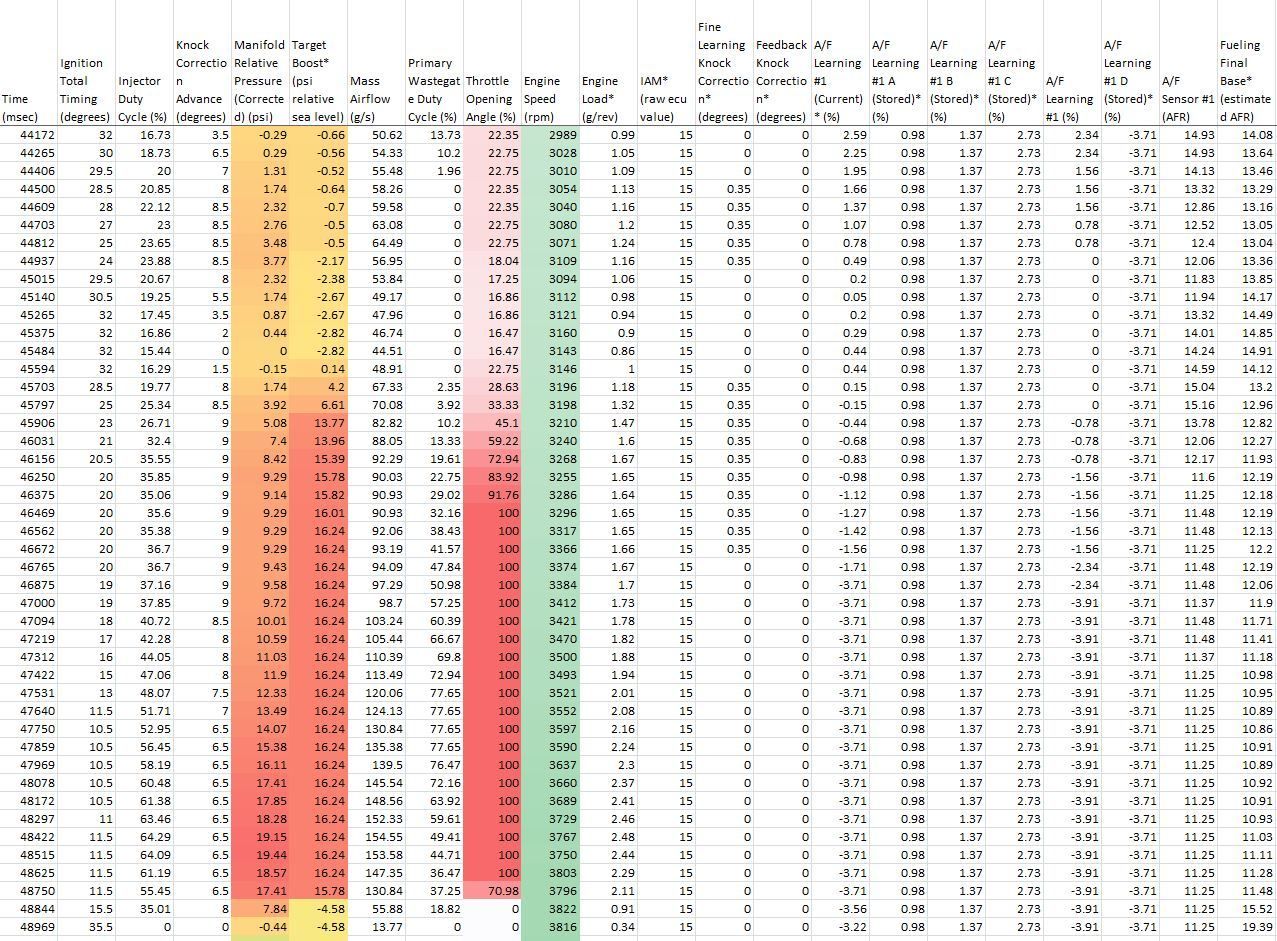 Chart of the 2nd/3rd/4th runs above