We at Motion Lab would like to be your go to, one stop shop for all of your Subaru's electronic needs. We have the absolute best pricing on AEM gauges and electronics. Great low prices on STRi and Defi gauges as well and even deeper savings when bundled!
Competitive pricing on AEM UEGOs and all other available gauges. As a distributor for AEM electronics we can get you whatever you need! Check out the AEM UEGO
Here
. AEM Wideband gauge with FAILSAFE saytem is also available!
STRi boost gauges are available as well! 52mm or 60mm Amber or white xLine v2 boost gauge for
$120
shipped in the 48 states! We also have great pricing on any of the other STRi gauges including the warning light DSD series (shown below in white, also available in amber).
Excellent looking DEFI racer boost gauges for sale!! Shipping these for
$200
in the lower 48 states. Red, white, and blue in metric or standard available. DEFI has the following Racer gauges available EGT, Temperature, Pressure, Boost, and Volt. The DEFI racer gauges are available in both 52mm and 60mm! We also have access to the Advance series gauges. Let us know what you're interested in!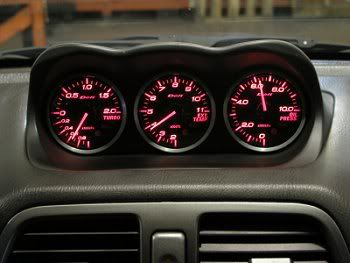 Thanks,
Steven Watson
[email protected]
Alex Goodwin
[email protected]