Quote:
Originally Posted by Sticman

That's kind of where I'm stuck at I haven't figured out what materials to use that will mold to fit without being overly bulky. The fiberglass was only being used to make the shape of the wheel well and so far has dried really well. Do you have pictures of your box?
I have a pic of my finished product. I'm debating another layer of body filler to make it a smooth surface instead of the texture I originally had. And this is an 08.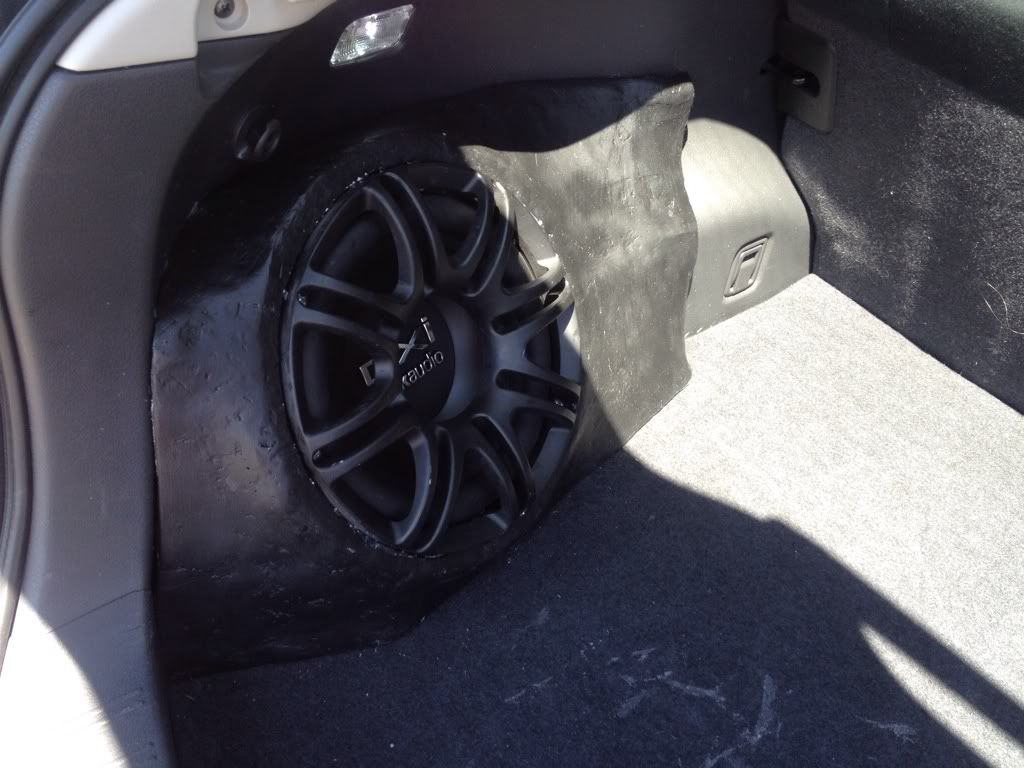 My problem areas, even after I did a full fiberglass mold in the car, was a drooping of the top right corner in my picture. I overlapped my front layer and cut it to be a better fit, but there is a bit of a gap. I tried to do mine in like 50 degree weather, so I am pretty sure it just didn't set up all the way. I can see that area being a problem with the paper, if it isn't super solid.
Another tip, something I forgot about because I got too excited about the glassing, but make sure you drill and set your t-nuts or whatever you use in your ring before you put everything together. It was a huge pain trying to do it while in the box, and I think part of my ring is collapsing because the t-nut fell out twice trying to put in my sub because it wasn't in all the way. And use superglue to make them solid.