This journal will highlight the process of installing an Aersosim Wide Body kit onto a 2.5RS.
I have always enjoyed the way the Aerosim Wide Body kit looked and wanted to do one about a year ago. Sadly it was not in the cards and I decided to swap a WRX into my personal 2000 RS instead. I've seen quite an interest in the installation process of any wide body kit, but there is not a detailed installation guide anywhere. Recently a 1998 coupe shell fell into my hands, and decided it was time.
I have seen a few of these wide bodies installed and to be honest, have not liked the outcome. Installers cut corners, and have done an injustice to the kit/car. Some people have gotten this kit and been "unhappy" with the quality. These people have no concept of body work, and assume this is a lego style kit. When receiving the kit it came better than I was anticipating. Sure it will need a good amount of finish work, but that's the story with every custom fiberglass panel.
This car will be for sale once completed, and it will most likely be painted World Rally Blue. Unless a potential customer is willing to put a deposit down, then it will be painted any color they choose. It will only be a rolling chassis, with complete interior. I may swap a WRX into the car to increase the marketability, but will cross that bridge when the time comes.
I will be starting this project within a week and plan on taking a lot of photos.
The donor car: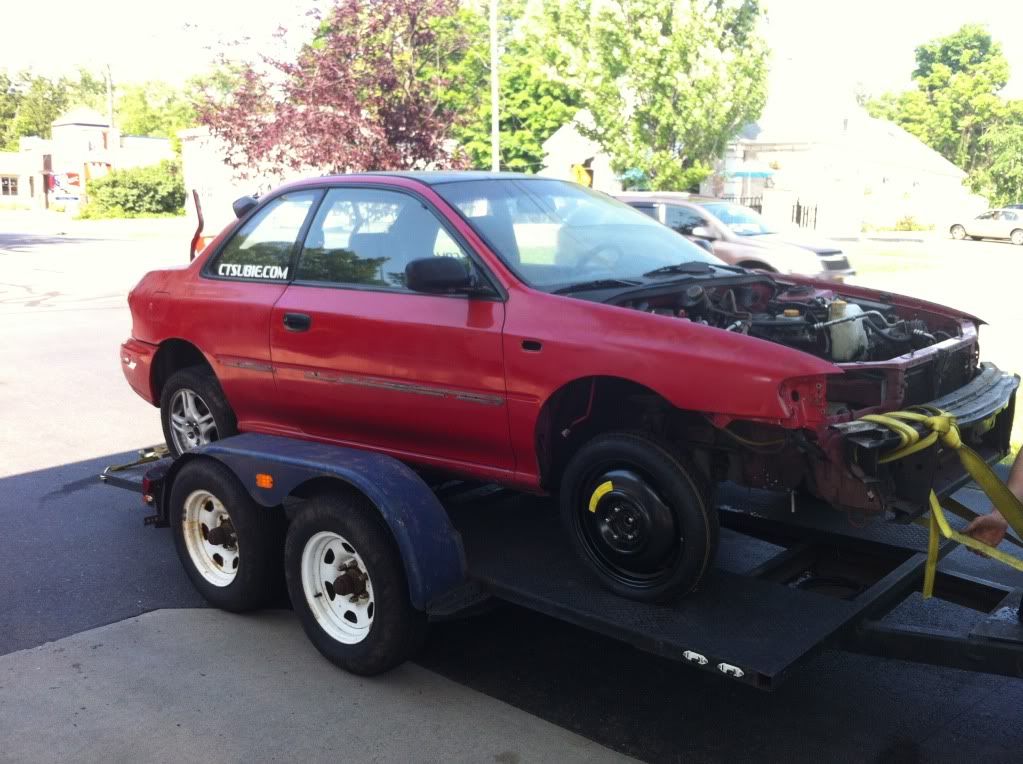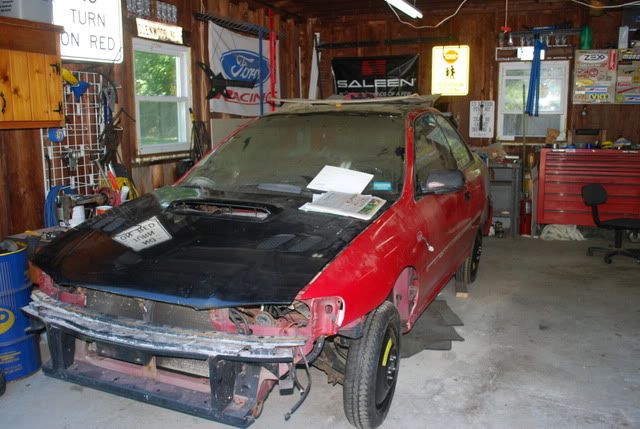 The kit: